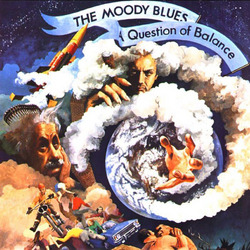 Cool Cuts
Thursday April 28th, 2016 with Chris Sharp
Cleaning out the Cool Cuts attic of random thoughts in the middle of spring.
Time for spring cleaning at Cool Cuts. Random sets of music that have been waiting to be heard for the last few years get that chance on tonight's show.
We open with a vignette of a house being soiled, or rather sold and changes must be made.
Changes
Alan Price - O Lucky Man!(1973)
The House I Live In
Paul Robeson - Robeson(1958)
Them Changes
Buddy Miles - Them Changes(1970)
Thinking of My Life
Juicy Lucy - The Best Of Juicy Lucy(1974)
Roll With The Changes
REO Speedwagon - You Can Tune A Piano But You Can't Tuna Fish(1980)
This Ole House
Shakin' Stevens - Get Shakin'(1979)
We continue-any similarity between music and show hosts life is purely coincidental.
Changes
Moby Grape - Moby Grape!(1967)
Everythings Changing
Kak - Kak Ola(1969/1999)
Open House At My House
Little Johnny Taylor - VA:The Jewel-Paula Records Story(1993)
Waiting For The Moving Van To Come
David Ackles - American Gothic(1972)
That`s Life
Frank Sinatra - That's Life!(1966)
All these changes invite questions of just what is going on around here!
Question
The Moody Blues - A Question Of Balance(1970)
Questions
The Manfred Mann Earth Band - The Roaring Silence(1976)
Question
Buffalo Springfield - The Best of Buffalo Springfield(1972)
Question 67 & 68
The Chicago Transit Authority - The Chicago Transit Authoriy(1969)
And speaking of questions, some towns are downright unpleasant places to be-present company excepted
My Hometown
Alan Price - O Lucky Man!(1973)
In This Town
The Plimsouls - The Plimsouls Plus(1992)
Mean Town Blues
Johnny Winter - The Progressive Blues Experiment(1969)
Town Without Pity
Gene Pitney - The Big Sixteen(1964)
In Your Town
Rory Gallagher - Deuce(1972)
This Town Ain't Big Enough For The Both of Us
Sparks - Kimono My House(1974)
The previous track segues to a set of music bringing the old Saturday Matinee Westerns to mind-more or less.
Tumbling Tumbleweeds
Sons of The Pioneers(Roy Rogers) - Tumbling Tumbleweeds(1986)
Singing Cowboy
Love - Four Sail(1969)
Cowboy Movie
David Crosby - If I Could Only Remember My Name(1971)
The Man Who Shot Liberty Valance
Gene Pitney - The Big Sixteen(1964)
Hi Ho Silver
Fleetwood Mac - Kiln House(1971)
Wells Fargo
Babe Ruth - First Base(1973)
Thank you for listening. Next show broadcasts May 12.