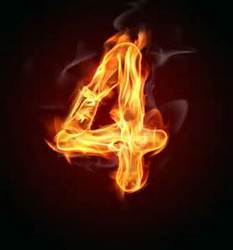 Cool Cuts
Thursday October 1st, 2015 with Chris Sharp
Cool Cuts 4th Anniversary Show
Tonight's show:Cool cuts 4th anniversary/early autumn/Federal election
We open with some tracks for early autumn.
October Country
October Country - October Country(1968)
Pluto,September 31st
The Moving Sidewalks - Flash(1968)
Autumn Leaves
Nat "King" Cole - Sings For Two In Love(1953)
Changing Colors
Jim Ford - The Sounds of Our Times(1969)
Shades of Orange
The End - Introspection(1969)
Indian Summer
The Doors - Morrison Hotel(1970)
A second set of songs with autumn themes
Indian Summer
Panama Limited Jug Band - Indian Summer(1970)
One October Day
Chris Youlden - Nowhere Road(1973)
Morning Dew
Tim Rose - Tim Rose(1967)
A Little Bit Of Rain
Karen Dalton - It's So Hard To Tell(1969)
An Old Raincoat Won't Ever Let You Down
Rod Stewart - An Old Raincoat Won't Ever Let You Down(1969)
Plastic Raincoats/Hung Up Minds
Ultimate Spinach - Ultimate Spinach(1968)
Indian Summer
Joe Walsh - ...But Seriously Folks(1978)
Cool cuts has been on the air for 4 years.
Anniversary
Ronnie Lane's Slim Chance - Ronnie Lane's Slim Chance(1974)
Four or Five Times
Commander Cody and His Lost Planet Airmen - Commander Cody and His Lost Planet Airmen(1975)
Forty Four
Johnny Winter - The Progressive Blues Experiment(1969)
25 or 6 to 4
Chicago - Chicago(1970)
Four Strong Winds
Ian & Sylvia - Four Strong Winds(1964)

Celebrate
Three Dog Night - Golden Bisquits(1971)
More tracks in celebration of 4 years on CKCU.
The Four Horsemen
Aphrodite`s Child - 666(1972)
Four Horsemen
The Clash - London`s Calling(1979)
Twenty-Four Hours From Tulsa
Gene Pitney - Golden Greats(1968)
1,2,3,4
Nektar - Journey To The Center of The Eye(1971)
I Just Want To Celebrate
Rare Earth - Superstar Series Vol 10(1981)
The Federal election takes place Nov. 19th so get informed and cast your vote.
Winners and Losers
Rossington Collins Band - Anytime,Anyplace,Anywhere(1980)
Do The Fuddle Duddle
House of Commons - VA:Oh Canada,Celebrating Canadian Music(2010)

Tell Me Why You Like Roosevelt
Jesse Winchester - Learn To Love It(1974)

Politics
Mickey Jupp - Long Distane Romancer(1979)
Don`t Worry About The Government
Talking Heads - Talking Heads:77(1977)
Cast Your Vote
Bobby Hendricks - Itchy Twitchy Feeling(1998)
Thank you for listening.Next show broadcasts Oct. 15.