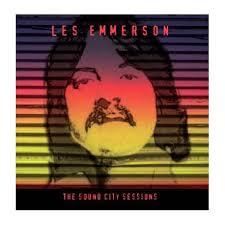 Cool Cuts
Thursday September 17th, 2015 with Chris Sharp
Les Emmerson's birthday/Space Shuttle Enterprise roll out(Sept 17,1976)/Summer's Over/Fathers remembered
Les Emmerson's birthday today,Space Shuttle Enterprise roll out(Sept 17, 1976),music for fathers remembered and another summer's ending.
Ottawa born singer-songwriter-musician-producer Les Emmerson(b. Sept.17 1944) celebrates his birthday today.This set features songs written by Mr. Emmerson.The Staccatos recorded in Canada, moving to L. A. and changing their name to Five Man Electrical Band in 1969.Emmerson started an analogous solo career in 1972,scoring two top twenty hits in Canada.Happy Birthday Les Emmerson!
Half Past Midnight
The Staccatos - VA:Made In Canada Vol 1(1990)

Song The City Sings
The Staccatos - The Staccatos/The Guess Who?: A Nice Pair(1967)

Signs
Five Man Electrical Band - Absolutely Right(1995)

Control Of Me
Les Emmerson - 7 inch single(1972)

Moonshine
Five Man Electrical Band - Absolutely Right(1995)

Cry Your Eyes Out
Les Emmerson - 7 inch single(1973)

Money Back Guarantee
Five Man Electrical Band - Absolutely Right(1995)

My father passed away 10 years ago and I'm remembering him in this set-a set of music for fathers remembered.
My Father
Nina Simone - Baltimore(1978)
Dear Hearts and Gentle People
Bing Crosby - The Best of Bing(1972)
Back Home Again
John Denver - John Denver's Greatest Hits Vol. 2(1977)
Short Haired Fathers
Circus Maximus - Circus Maximus(1967/2010)
Next up:On this day in 1976 the first space shuttle(called Enterprise)was rolled out for the public by NASA.It was a test model that was never outfitted for space flight and in addition to flight tests helped garner public support for the space shuttle program.That event is the inspiration to the next set of music.
Star Trek Theme
Tee Vee Toons - VA:Television's Greatest Hits(1985)
Long Years In Space
Neighb'rhood Children - Long Years In Space(1997)
Pigs In Space
The Muppets - The Muppet Show 2(1979)
Flying Saucers Rock 'n' Roll
Billy Lee Riley - Legendary Sun Performer(2008)
Space Truck
Painter - Painter(1973)

It Came Out Of The Sky
Credence Clearwater Revival - Willy And The Poor Boys(1969)
A Visit To A Sad Planet
Leonard Nimoy - Spaced Out:The Best of Leonard Nimoy & William Shatner(1997)
Signals
Rory Gallagher - Jinx((1982)
Mars Needs Guitars
Hoodoo Gurus - Mars Needs Guitars(1985)
Life On Mars
David Bowie - Hunky Dory(1971)
I'm The Urban Spaceman
The Bonzo Dog Band - The Best of The Bonzo's
Thoughts turn to fall and for many a trip to a local fair is an excellent way to spend an early fall day.
Fairground
String Driven Thing - Please Mind Your Head(1974)
Lemon Pie Fair
Complex - The Way We Feel(1971)
Rock and Roller Coaster
Linda Lewis - Not A Little Girl Anymore(1975)
Merry-Go-Round
The Master's Apprentices - The Very Best of The Masters Apprentices(1988)
Fun House
Rare Earth - Rare Earth:The Anthology(1995)
The sad fact is that summer's almost over.
Summer's Almost Over
Loudon Wainwright 3 - T Shirt(1976)
Summer's Up
Max Webster - Max Webster(1976)

Summer Leaves Me With A Sigh
Tuesday's Children - Strange Light From The East,1966-69(1995)
Black September
Daryl Way's Wolf - Night Music(1974)
September In The Rain
Dinah Washington - The Best of Dinah Washington(2002)
Thank you for listening.Next show broadcasts Oct. 1.