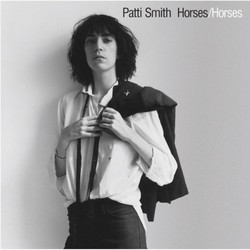 Cool Cuts
Thursday March 5th, 2015 with Chris Sharp
International Women's Day(March 8)
In honour of International Women's Day which falls on March 8 each year tonight's show will feature female vocalists and the bands they fronted.
We'll kick off tonight's show with some Canadian female vocalists.
I'm Ready
The Hometown Band(Shari Ulrich) - Flying(1976)

Tryin' To Get To You
Kate & Anna McGarrigle - Pronto Monto(1978)

I Thought of You Again
Susan Jacks - I Thought of You Again(1973)

Rebound
Cano(Rachel Paiement) - Spirit of The North(1980)

Next up:Female rhythm and blues singers originating in the United Kingdom.
Heroes Are Hard To Find
Fleetwood Mac(Christine McVie) - Heroes Are Hard To Find(1974)
Those That We Love
Julie Driscoll - 1969(1971)
Show Some Emotion
Joan Armatrading - Show Some Emotion(1977)
All The Kings Men
Dusty Springfield - Dusty in Memphis(1999 Deluxe Edition)
For Mama/Come Along People
Linda Lewis - Say No More(1971)
This set features some international female vocalists.Braun is German,Ravan from Poland,Veres and Koppel are natives of the Netherlands(though Veres is now deceased).
Long Before I Was Born
The Savage Rose(Annisette Koppel) - In The Plain(1969)
Town of Children's Blocks
Chris Braun Band - Both Sides(1972)
Send Me A Postcard
Shocking Blue(Mariska Veres) - Shocking Blue(1970)
The Night I Got Out Of Jail
Ten Wheel Drive(Genya Ravan) - Peculiar Friends(1971)
Fourth set: a mix of female country and folk vocalists.
Clotho's Web
Julie Felix - Clotho's Web(1972)
Let Love Carry You Along
Joy of Cooking(Terry Garthwaite & Toni Brown) - Castles(1972)
Luxury Liner
Emmy Lou Harris - Luxury Liner(1977)
Mississippi Delta
Bobby Gentry - Ode To Billie Joe(1967)
Next up: American female rock vocalists. Birtha was an all female band out of L.A.
Understanding
Cold Blood(Lydia Pense) - Sisyphus(1970)
Free Spirit
Birtha - Birtha(1971)
Gloria
Patti Smith - Horses(1975)
What's A Matter Baby
Ellen Foley - Nightout(1979)
We end tonight's show with a set of female soul vocalists.
September In The Rain
Dinah Washington - The Best of Dinah Washington(2002)
Tightrope
Inez and Charlie Foxx - The Dynamo Duo(2001)
Never Did I Stop Loving You
Alice Clark - Alice Clark(1972)
Anti Love Song
Betty Davis - Betty Davis(1973)
Home Is Where The Hatred Is
Esther Phillips - Anthology(2003)
California Soul
Marlena Shaw - The Spice of Life(1969)
Thank you for listening. Next show broadcasts March 19.