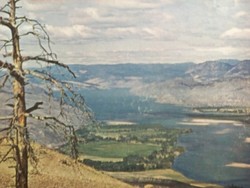 Cool Cuts
Thursday April 17th, 2014 with Chris Sharp
Earth Day(April 22)
Tonight's show features music in celebration of Earth Day which falls on Tuesday, April 22.
First set introduces tonight's subject-Earth Day which falls on April 22.
Did You Give The World Some Love Today Baby
Doris Svenson - Doris:Did You Give The World Some Love Today Baby(19701996)
All Around The World
Little Willie John - Fever:The Best of Little Willie John(1993)
Give Me The Good Earth
Gary Wright - Footprint(1972)
Around The World In Eighty Days
Stray - Time Machine:Anthology(1993)
Next:a musical tour of the wonders of nature.
Side one excerpt
Eleanor Roosevelt - Hello,World!(1959)
Lost Sea Shanty
Circus Maximus - Circus Maximus(1967)
Epic Forest
Rare Bird - Epic Forest(1970)
Big River
Chip Taylor - This Side of The Big River(1975)
Catfish
Catfish - Get Down(1971)
At The Mountains of Madness
Blackfeather - At The Mountains of Madness(1971)
Mountain of Love
Johnny Rivers - The Best of Johnny Rivers(1987)
The Garden of Earthly Delights
Arzachel - Arzachel(1969)
Next:"man" embarks on the systematic(one might say willful) destruction of our natural surroundings.
Earth Shanty
Groundhogs - Hogwash(1973)
Nature's Way
Spirit - Twelve Dreams of Dr. Sardonicus(1971)
Messin'
Manfred Mann's Earth Band - Messin'(1973)
Monolithic Oil
National Lampoon - That's Not Funny That's Sick(1977)
Mr. Oil Man
The Jarvis Street Revue - Mr. Oil Man(1970)

Oil
Robert Klein - Mind Over Matter(1974)
Water Sister,Water Brother
Mick Softley - Street Singer(1971)
Will(Did?) the "Cold War" ever really end?Can we root out and diffuse racism and discrimination?Of course fear is a principal motivator.
Why Can't We Live Together
Timmy Thomas - VA:Super Bad(1974)
Ball of Confusion
The Temptations - Anthology(1973)
Panic In The World
Be Bop Deluxe - Drastic Plastic(1978)
The power really is with the people-if they're willing to accept the huge responsibilities of cultural and personal freedom.
People Got To Be Free
The Rascals - VA:Atlantic & Atco Remasters(1994)
The People And The Power
Marcus Hook Roll Band - Tales of Old Grand-Daddy(1974/1994)
Power In The Darkness
Tom Robinson Band - Power In The Darkness(1978)
We end with a Cool Cuts wish for the world on this Easter Weekend-Happy Easter!
Love,Peace and Happiness
The Chambers Brothers - The Chambers Brothers Greatest Hits(1971)
Thank you for listening.Next show broadcasts May 1.Happy Earth Day!