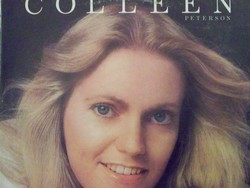 Cool Cuts
Thursday March 6th, 2014 with Chris Sharp
Fat Tuesday/International Women's Day
Tonight's show-musicians native to Louisiana(Fat Tuesday is Mar.4)/female vocalists(International Women's Day is Mar.8)
First set:In honour of Fat Tuesday(Mar.4)we open the show with six musical entities that were popular on the New Orleans club scene
Just A Gigolo/I Ain't Got Nobody
Louis Prima - Capitol Collectors Series1991)
Twenty-Five Lies
Guitar Slim - Sufferin' Mind(1991)
Shake Your Hips
Slim Harpo - The Best of Slim Harpo(1968)
Crazy Girl
Philip Walker - The Bottom of The Top(1973/1989)
One More Chance
Carol Fran - VA:Sound of The Swamp:The Best of Excello Records Vol. 1(1990)
Judy In Disguise
John Fred and his Playboy Band - Judy In Disguise(1968)
International Women's Day is Mar. 8.This set features Canadian female vocalists.
Big Town Boy
Shirley Matthews - Made In Canada Vol. 1(1990)

Beautiful Second Hand Man
Ginette Reno - Beautiful Second Hand Man(1971)

Birds of a Feather
Rough Trade(Carole Pope) - Umbrella(1976)

There's No Blood In Bone
The Poppy Family(Susan Jacks) - A Good Thing Lost(1996)

The Circle Game
Buffy Sainte-Marie - The Best of Buffy Sainte-Marie(1970)

Dynamite Rock & Roll Band
Colleen Peterson - Colleen(1977)

Next up:a set of r'n'b featuring American female vocalists.
Up The Ladder To The Roof
The Supremes - Diana Ross & The Supremes(1973)
Everybody Wants To Go To Heaven(But Nobody Wants To Die)
Ellen McIlwaine - Up From The Skies:The Polydor Years(1998)
Freedom Highway
The Staple Singers(Mavis Staples) - Freedom Highway(1965)
Contact High
Ike & Tina Turner - Come Together(1970)
Jimmy Mack
Laura Nyro and Labelle - Gonna Take A Miracle(1971)
And now some pop music featuring more American female vocalists popular in the 60's and 70's.
Glycerine Queen
Suzy Quatro - Suzy Quatro(1973)
Fancy
Bobbie Gentry - The Very Best of Bobbie Gentry(2005)
California Earthquake
Mama Cass(Cass Elliot) - Dream a Little Dream(1968)
Is That All There Is?
Peggy Lee - Is That All There Is?(1969)
We get a little international with female vocalists native to Sweden,South Africa,the U.K. and The Netherlands
Beatmaker
Doris Svensson - Doris:Did You Give The World Some Love Today Baby(1970)
Daughter of The Sun
Sharon Tandy and Fleur De Lis - The Rubble Collection Vol. 5(1986)
Bury Me Down By The River
Lulu Kennedy-Cairns - Lulu:The Atco Sessions(1969-72)
Don't Forget About Me
Dusty Springfield - Dusty In Memphis(1969)
You Just Gotta Know My Mind
Dana Gillespie - Foolish Seasons(1968)
Bool Weevil
Shocking Blue(Mariska Veres) - The Shocking Blue(1970)
Last set:we return to Fat Tuesday with more music featuring musicians native to Louisiana.
I Don't Know Why I Love You(But I Do)
Clarence "Frogman" Henry - The Best of Clarence "Frogman" Henry(1994)
Hoodlum Joe
Lee Dorsey - Great Googa Mooga(1991)
Trust In Me
Joe Simon - Lookin' Back(1987)
Groove Me
King Floyd - Soul Hits of The 70's vol. 4(1991)
What Is Success
Allen Toussaint - The Allen Toussaint Collection(1991)
Rock and Roll Medley:Good Golly Miss Molly/Long Tall Sally/Jenny Jenny
Jerry Lee Lewis - The Session(1973)
Thank you for listening.Next show airs March 20.