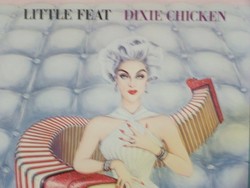 Cool Cuts
Thursday January 23rd, 2014 with Chris Sharp
Tonight's show:Bands and artists that were part of the Los Angeles music scene in the 60's and 70's
Tonight:Music and comedy that dominated the Los Angeles pop scene in the 60's and 70's.
First set:some pop and comedy that could only have come out of L.A.
Eighteen Is Over The Hill
The West Coast Pop Art Experimental Band - Vol. 3(1968)
Alley Oop
The Hollywood Argyles - VA:55 Original Hits(1978)
Strangers From The Sky
Kim Fowley - VA:Psychedelic Archaeology Vol 1(1991)
Government Training Film
The Firesign Theater - Forward Into The Past:An Anthology(1976)
Spanish Flea
Herb Alpert & The Tijuana Brass - 40 Greatest Hits(1977)
Border Radio
The Blasters - The Blasters(1981)
Phil Everly passed away Jan. 3rd.The Everly Brothers were a huge influence on The Beatles and Simon and Garfunkel among others.The pop duo basically updated hillbilly music.Phil Everly wrote this song.
When Will I Be Loved
The Everly Brothers - Greatest Hits(1981)
Next:Country rock took off in L.A.-eventually leading to the formation of The Eagles in 1971.
You're Gonna Get It In The End
The Nitty Gritty Dirt Band - The Nitty Gritty Dirt Band(1967)
Hot Burrito #1
The Flying Burrito Bros. - Close Up The Honky Tonks(1974)
Holler In The Swamp
Steve Young - Rock,Salt & Nails(1969)
Beat The Reaper
The Firesign Theater - Forward Into The Past(1974)
King Apathy III
The Byrds - Dr. Byrds & Mr. Hyde(1969)
Lowell George(who worked with Frank Zappa in '68) of Hollywood led Little Feat-early on country and blues influences dominated their sound,later a more jazz-rock groove became apparent.
Willin'
Little Feat - Little Feat(1971)
Easy To Slip
Little Feat - Sailin' Shoes(1972)
Truck Stop Girl
Little Feat - Little Feat(1971)
Teenage Nervous Breakdown
Little Feat - Sailin' Shoes(1972)
Roll Um Easy
Little Feat - Dixie Chicken(1973)
Skin It Back
Little Feat - Feats Don't Fail Me Now(1974)
Two Trains
Lowell George - Thanks I'll Eat It Here(1979)
All That You Dream
Little Feat - Hoy-Hoy!(1981)
Lancaster's own Frank Zappa was involved in many projects,recording and producing-here are a few.
Who Do You Think You're Fooling
Captain Beefheart and His Magic Band - The Legendary A&M Sessions(1984)
Which Way Did The Freaks Go
Wild Man Fischer - An Evening With Wild Man Fischer(1968)
Any Way The Wind Blows
The Mothers of Invention - Freak Out!1966)
Do Me In Once and I'll Be Sad,Do Me In Twice And I'll Know Better
The G.T.O.'s - Permanent Damage(1969)
She's Too Much For My Mirror
Captain Beefheart & His Magic Band - Trout Mask Replica(1969)
If I Could Only Be Your Love Again
Ruben and The Jets - For Real(1973)
No No No
The Mothers of Invention - Cruising With Ruben and The Jets(1968)
200 Years Old
Frank Zappa - Bongo Fury(1975)
Some L.A. hard rock ends tonight's show.
Face The Crowd
Demian - Demian(1971)
Sons Come To Birth
Fraction - Moon Blood(1971)
Rollin' Up My Mind
Goodthunder - Goodthunder(1972)
Mr. Blue
Clear Light - Clear Light(1967)
Thank you for listening.Next show broadcasts Feb. 6