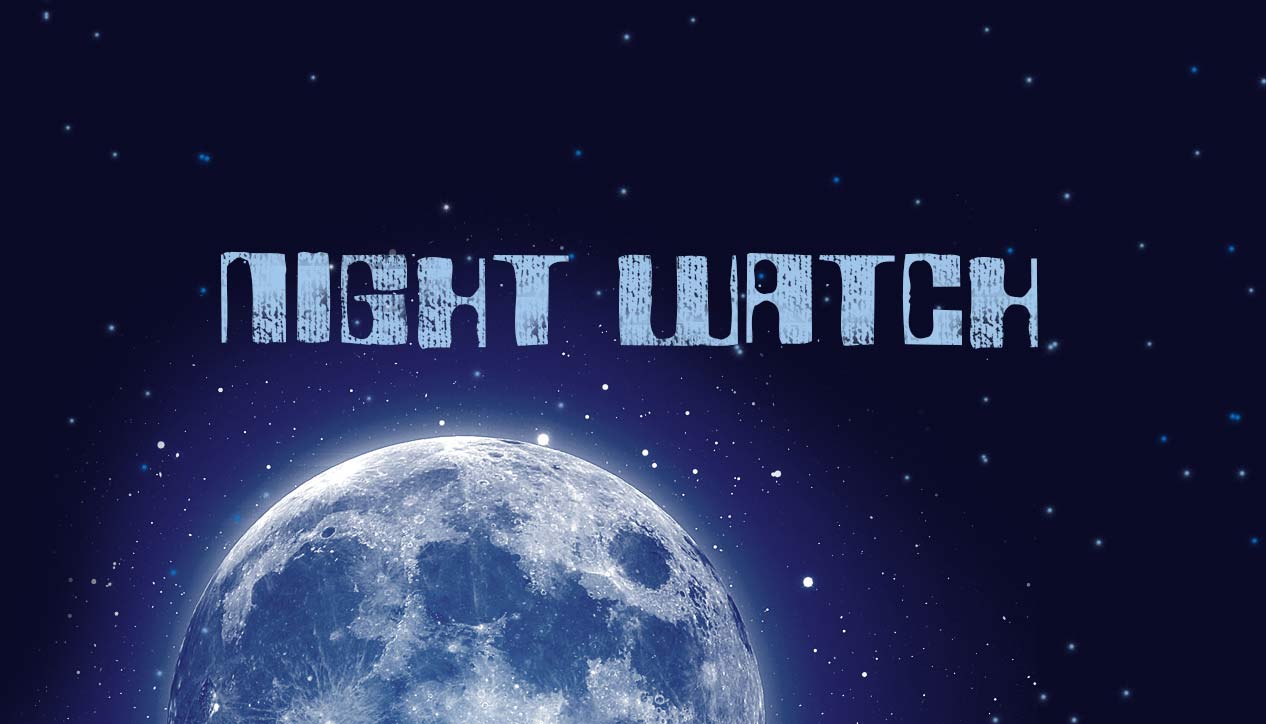 Night Watch
Sunday May 12th, 2019 with Dav Fot
Many features, including Le Match and Leandro Bianchi & RASA
Decided to dig into the new arrivals from the Community Record Show, finally, starting with some tracks from Quebec Prog band Le Match (deep apologies - Turntable One was malfunctioning, and only the left channel could be heard...), then a handful of other things from the (relaively) old to the (relatively) new. Finishing out with Spanish-gypsy world-fusion, RASA!
Starting with the one-and-only release from Quebec Prog Le Match - Gentle Giant-meets-French Folk, it's a shame that Turntable one seems to have a flaky left channel. Apologies to both Listener and Band.
Lucifer
Le Match - Legendes - 1974

Epilogue de M. Germain Content
Le Match - Legendes

Les Plaines d'Abraham
Le Match - Legendes

Espace
Le Match - Legendes

La Cloture
Le Match - Legendes

On to a general-miscellaneous Early-70's Prog Set while I try to fix Turntable One.
Soumis - Octobre Au Mois De Mai
Ville Emard Blues Band - Minute! VEBB S'en vient! - 1973

Bustin' Out Tonight
Christmas - Heritage - 1970

People
Dillinger - S/T - 1974

Peace
Malo - S/T - 1972
Finishing with the best track from Malo, a Mexican Rock band featuring Carlos Santana's brother on guitar. Much more emphasis on the Hispanic sound than Santana. Turntable One is still suffering. Continuing on with a latter-day LP from Ozric Tentacles. Much more reliance on electronica and sequencing on this. I'm playing the more 'real-instrument-tracks' for you!
Oolite Grove
Ozric Tentacles - Curious corn - 1997
Curious corn
Ozric Tentacles - Curious corn
Time to continue one with Norwegian keys/bass/drums trio Elephant 9 and their 2010 LP, 'Walk the Nile'.
Fugel Fonix
Elephant 9 - Walk the Nile - 2010
Aviation
Elephant 9 - Walk the Nile
Habenera Rocket
Elephant 9 - Walk the Nile
Time to get to a little 'terrifying jazz energy' from Last Exit, and their live 1986 LP. Peter Brötzmann (saxophone), Bill Laswell (bass), Sonny Sharrock (guitar), Ronald Shannon Jackson (drums). Need I say more?
Catch as Catch Can
Last Exit - S/T - 1986
Red Light
Last Exit - S/T
Pig Freedom
Last Exit - S/T
Taking the frantic improv energy down a touch to make way for the final feature though a couple of older Chant Records releases...
Fish Out Of Water
John Lee - Chu Babaloo - 2018
These are The Oldest Things
Sandcatchers - What We Found Along the Way - 2018
Finishing up with a final feature on a 'new' LP from Spain's RASA. We had played things from their previous live LP from the quartet, but throughout these past years "...Leandro has cultivated and collected ideas to shape his new work in sextet Legados, a true world fusion adding to his music rhythms of flamenco and African sounds of profound trance, experiencing as well as the word RASA in its origin makes reference: the specific flavor of each moment.
Mokuska
Leandro Bianchi & RASA - Legados - 2017
No Cierres Tus Ojos
Leandro Bianchi & RASA - Legados
Companero
Leandro Bianchi & RASA - Legados
Shakti
Leandro Bianchi & RASA - Legados
Tierra
Leandro Bianchi & RASA - Legados
Embrujo
Leandro Bianchi & RASA - Legados
Agua
Leandro Bianchi & RASA - Legados