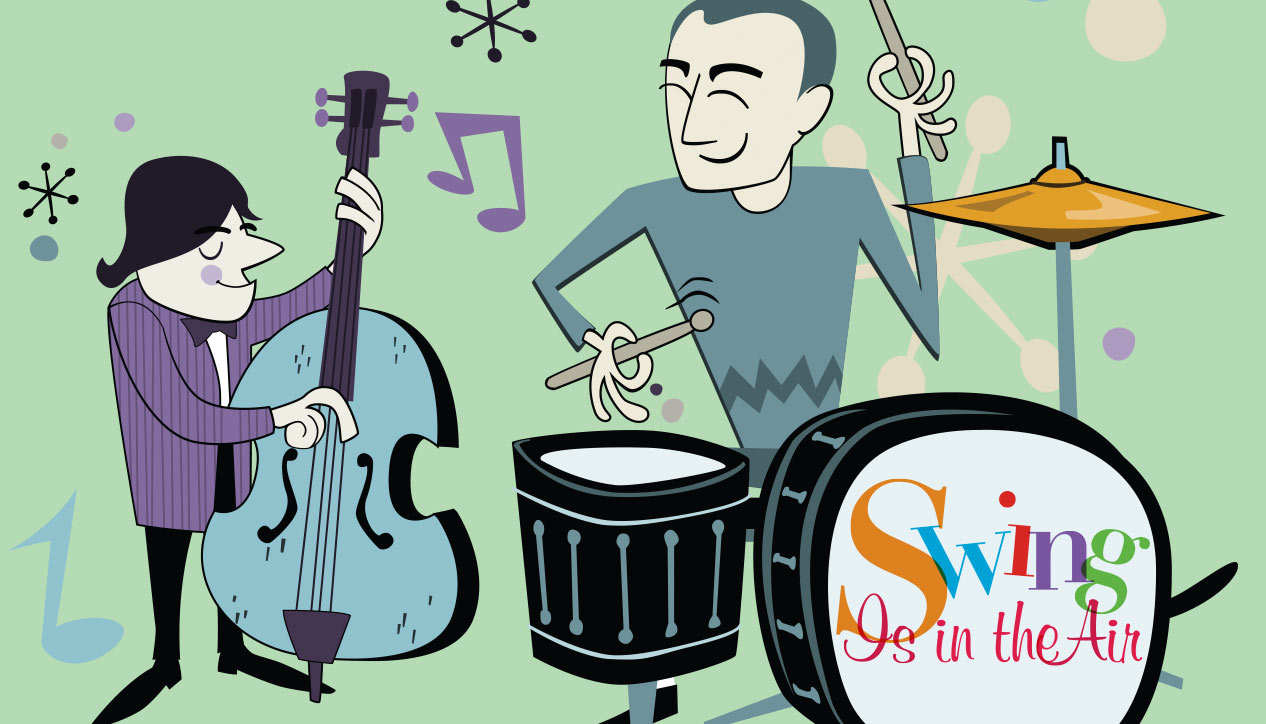 Jazz: from swing to bop to contemporary.
Hosted by: Ralph Hopper, Bill Krause, Peter Feldman, Peter Liu and Paul Campbell
Airs: Every Sunday from 4:00 PM to 6:00 PM

Coming up at 4:00 PM on December 8th, 2019:
Today we'll feature a session of classic ballads and blues - the songs you love to play when you're feeling down. We'll take this melancholy journey with the music of Houston Person, Ike Quebec, Jose James, Joe Wilder, Jackie Ryan, Roberta Gamberini, James Moody and other jazz greats.
| Date | Host | Highlight | On Demand |
| --- | --- | --- | --- |
| Dec. 8, 2019 | Bill Krause | Ballads & Blues | |
| Dec. 1, 2019 | Paul Campbell | Paul Cosentino and the Boilermaker Jazzband | available |
| Nov. 24, 2019 | Peter Feldman | Eight modern big bands! | available |
| Nov. 17, 2019 | Bill Krause | Funding Drive Finale Concert - Peter Liu and the Pollcats | available |
| Nov. 10, 2019 | Paul Campbell | Funding Drive with Charlie Parker, Gordon Webster and More | available |
| Nov. 3, 2019 | Peter Liu | Uplifting Jazz Jukebox! - 2019 Funding Drive | available |
| Oct. 27, 2019 | Peter Feldman | Brand new releases by Canadian vocalist Heather Bambrick and Cuban pianist Roberto Fonseca | available |
Swing is in the Air, started and hosted by Jacques Emond, has been heard on the Ottawa airwaves for over 30 years.
The show began as a big band swing show and continues to feature the music of the swing era quite frequently. Since 1990, the show's format has expanded to offer the listener a wider spectrum of jazz, including traditional, blues, bop, latin as well as contemporary jazz.
Local musicians often participate in promoting concerts or talking about recent cd releases.
With Jacques Emond's passing in January 2013, the format of the show has stayed the same but we have introduced a rotation of new hosts.
They include:
Bill Krause
Peter Feldman
Paul Campbell
Each week you can tune in and listen to a different host and still get the same quality of jazz that Jacques Emond established when he first started the show.
Check out our Facebook Page and Like US.

Subscribe to Swing Is In The Air