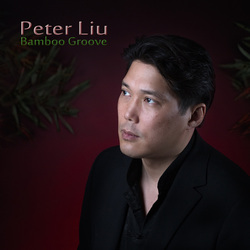 Swing Is In The Air
Sunday September 21st, 2014 with Karen Oxorn
A Visit with Peter Liu Live In-Studio
Swing continues for another 30 minutes as I subbed in for the next host. If you head over to the On Demand for "Sunday Simcha" on September 21, there it will be. Or just use this link:
http://cod.ckcufm.com/programs/34/18792.html
Thanks for listening in today! Despite my cold, I had a "wonderful" time. Please join me for this installment of Swing Is In The Air. My guest will be Ottawa vocalist Peter Liu who will join me in the studio right after a gig. Pete and I will talk about his various projects including the release of his debut CD with Bamboo Groove on October 3rd and his appearance at Merrickville's Jazz Fest on October 18. We'll feature some tracks from the new CD. Before Pete arrives, I'll play a few more tracks by artists who'll be performing in this year's edition of Merrickville's Jazz Fest which takes place this October 16 to 19 as well as some greats by the jazz greats!
Time After Time
Peter Liu - Bamboo Groove - Self-Produced


Get Nice
Adam Daudrich Trio - Get Nice - Self-Produced

You Don't Know Me
Ray Charles with Diana Krall - Genius Loves Company - Concord Records
Comprenderas
Caridad Cruz & Miguel De Armas - Live Recording - Self-Produced

He Was A Good Man As Good Men Go
June Christy - Cool Christy - Proper Records
Loan Me Till Tuesday
Nat King Cole - It's Only A Paper Moon - Delta Music
Shanghai Tan
Peter Liu - Bamboo Groove - Self-Produced


I'm Glad There Is You
Peter Liu - Bamboo Groove - Self-produced


If I Should Lose You
Peter Liu - Bamboo Groove - Self-Produced


Nolasco
Miguel De Armas Latin Jazz Quartet - Live Recording - Self-Produced

Joshua Fit The Battle of Jericho
The Sun Crescent Barbecue Stompers - Live Recording at a gig - Self-Produced

New Toy
Peter Hum - A Boy's Journey - Self-Produced

Nature Boy
Christine Fagan - Once - Self-Produced