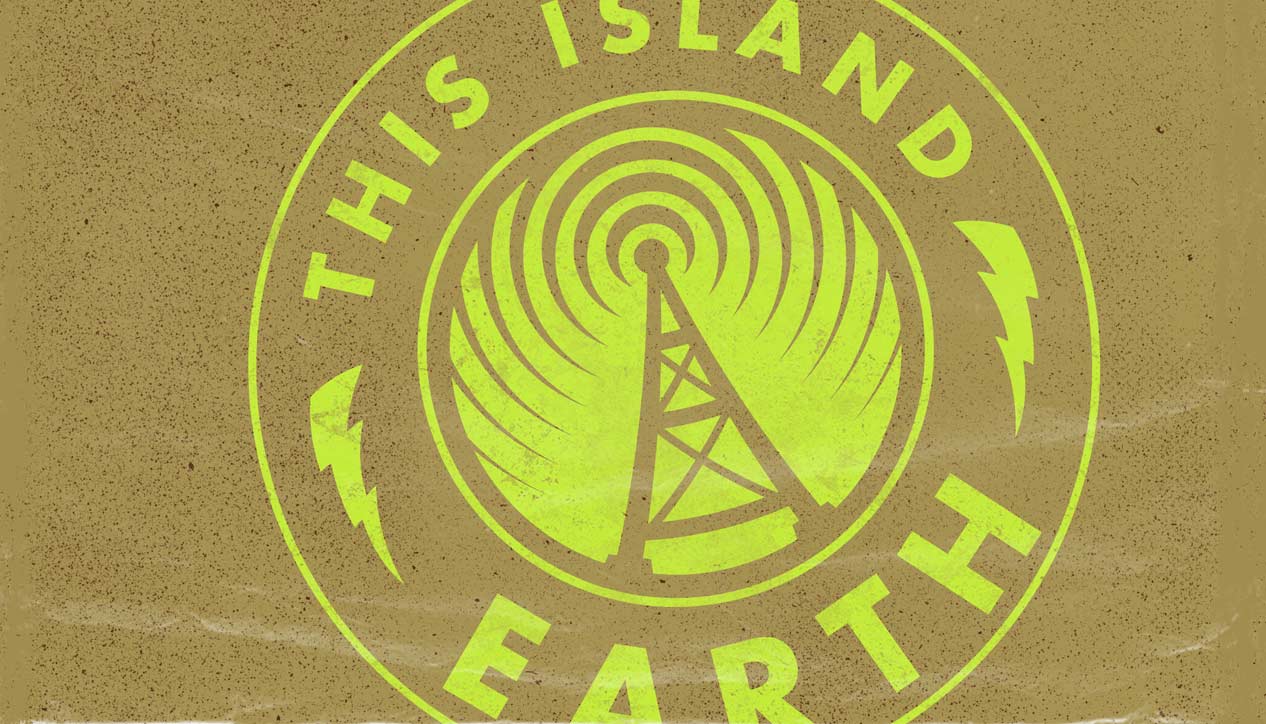 This Island Earth
Sunday October 7th, 2012 with Neil Bakshi
A set of musical collaborations to start.
Set Luna Djmondj (featuring Yousou N'Dour)
Julie Sarr and Patrice Larose - s.t.
Samagaaga 1: Ganesh Kalan
Amjad Ali Jhan and the Scotish Chamber Orch. - Samaaga
Aquela Muher
Vincius Cantuaria and Buill Frissell - Lagrimas Mexicanas
Balanzando
Ballake Sissoko and Vincent Segal - Artwork in Progress
Kaira
Arnaldo Antunes, Edgard Scandurra and Toumani Diabate - A Curva de Cintura
Lagare (featuring Amadou and Mariam)
Andra Kouyate and Seke Chi - Saro

Ohnono Kwembo
Andrew Bird, Konono #1, and Sobanza Mimamisa - Tradi-Mods vs. Rockers

Nissim (with Amir Yagmai)
The Gaslight Killer - Breakthrough
Travel Broadens the Mind
Deerhoof and Kasai Allstars - Tradi-Mods vs. Rockers
Nankoumandjan (featuring Mangala Camara)
Boddhi Satva - Invocation

Burnt Friedman meets Zinja Hlungwani
Burnt Friedman - Shangaan Shake
Apparation
Gonjasufi - The Sufi Meets the Killer
Kanga Dub
Lansine Kouyate and David Neerman - Kangaba
Come To Me Now
Asha Bhosle and Kronos Quartet - You've Stolen My Heart
Woodpecker
Chris Berry and The Bayaka of Yandoumbe - Oka!
Stillness is the Move
Dirty Projectors - Stillness is the Move EP
Super Jungle
Francis Bebey - African Electronic Musis 1975 to 1982

Till We Ghosts
Petit Noir - Single

Get Free
Major Lazer - Single

Cira, Regina e Nana
Lucas Santtana - Mais un Disco presents Nova-Tropacalla
I Alone
The Maytalls - Best of
Memories
Noel Ellis - Jamaica to Toronto 1967 to 1974
Right On
Cougars - amaica to Toronto 1967 to 1974
Mustapha
Bob Azzam - Best of
Tres Chic
Bob Azzam - Mustapha
Berimbau
Bob Azzam and his Orchestra - Captain's Crate
Konsu
Baba Zulu - Gecekondu
Tiene Sabor, Tiene Sazon
Ondratropica - Ondratropica
India
Vincius Cantuaria - Silva
Would
Akira Kosemura - Polaroid Piano
Eastside
Isan - Eastside
Monuments
Rez Abbasi's Invocation - Suno Suno
Kung
Okkung Lee - Noisy Love Song