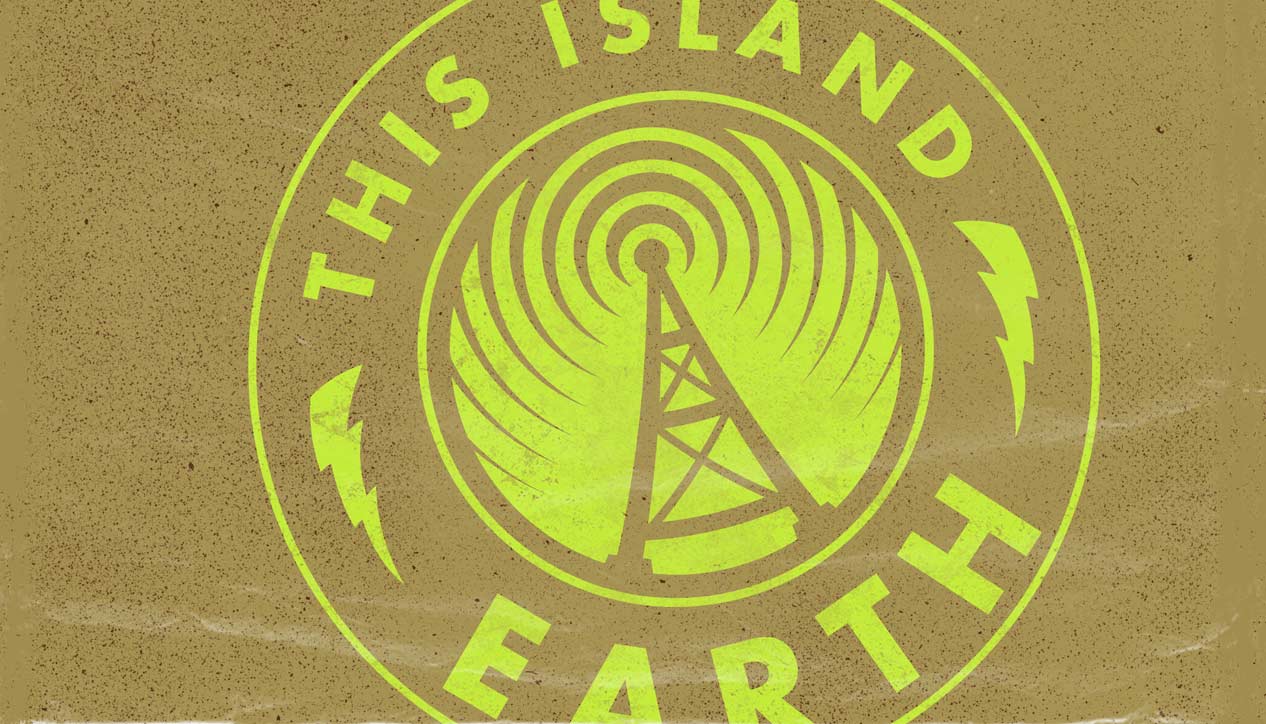 This Island Earth
Sunday September 9th, 2012 with Manmohan Panesar
Mixed Bag of Goodies
Welcome to THIS ISLAND EARTH - 3 hours of tunes from all over the globe. This afernoon's program will feature a mixed bag of music from all continents. Please drop me a line if you have any questions, comments, etc. I hope you enjoy the program.
Boban I Marko
Boban Markovic Orkestar - Boban I Marko - Piranha
Kan Marua La
Fanfare Ciocarlia - Queens and Kings - Asphalt Tango
Poor One's Joy
Manos Ahalinotopouklos et al - Balkan Voices - FM
Vintule, Bataia Ta
Romica Puceanu and the Gore Brothers - Sounds from a Bygone Age Vol. 2 - Asphalt Tango
Mladeshki Dance
Ivo Papasov and his Orchestra - Balkanology - Rykodisk
Sto Te Nema
Manos Ahalinotopouklos et al - Balkan Voices - FM
Resti ke Batirides
Sotiria Bellou - Grecia de Oriente y de Occidente - Resistencia
Hansko svitanje
Marko Makovic Orkestar - Srbija: SoundsGlobal 3 - B92
Ciosa Nostra
Erlon Chaves - Samba Soul 70! - Six Degrees
Nao vem que nao tem
Wilson Simonal - Samba Soul 70! - Six Degrees
Homenagem a mongo
Som Tres - Samba Soul 70! - Six Degrees
Tierra Querida
Suni Paz - Bandera Mia - Songs of Argentina - Smithsonian Folkways
Bandera Mia
Suni Paz - Bandera Mia - Songs of Argentina - Smithsonian Folkways
Mi Alma Vuela en Silencio
Rosario le Tremendita - A tiempo - World Village
La Canada
Paco de Lucia - Siroco - Verve
Runali
Ojos de Brujo - Techari - Six Degrees
Mani Mani Kuru
Toumani Diabate/Ketama/Danny Thompson - Songhai - Rykodisk
Shuffering and Shmiling
Dead Prez, Jorge Ben, Talib Kweli, Bilal and Positive Force - Red Hot & Riot - Universal
Gimme Sh*t
Dead Prez, Jorge Ben, Talib Kweli, Bilal and Positive Force - Red Hot & Riot - Universal
Water No Get Enemy (intro)
D'Angelo, Femi Kuti, Macy Gray, Roy Hragrove, Nile Rogers, the Soultronics, Positive Force - Red Hot & Riot - Universal
Water No Get Enemy
D'Angelo, Femi Kuti, Macy Gray, Roy Hragrove, Nile Rogers, the Soultronics, Positive Force - Red Hot & Riot - Universal
African Rhythms
Oneness of Juju - AfricaFunk - Harmless
Ajo
Peter King - AfricaFunk - Harmless
Hail the King
Wali & the Afro Caravan - AfricaFunk - Harmless
Chauffeur
Issa Bagayogo - Tassamoukan - Six Degrees
Metamorphthisis
Euphrates - Collection - Independent Release

Nutate
Euphrates - Collection - Independent Release

Le vent du nord
Tomas Jensen - Au pied de la lettre - Independent Release

Humre Naina
Asha Bhosle & Shujaat Khan - Naina Lagai Ke - Saregama
Sama Cordoba
Le Trio Joubran - AsFar - World Village
Ching Soortukchulerining Yryzy
Huun-Huur-Tu - 60 Horses in my Herd - Old Songs & Tunes of Tuva - Shanachie
New World Order
Fun-da-mental - Seize the Time - Beggar's Banquet
Dabket al Mahatta
Fairuz - Al Mahatta - Voix de l'Orient
Rej' Ett Ash' Shatawiyeh
Fairuz - Al Mahatta - Voix de l'Orient