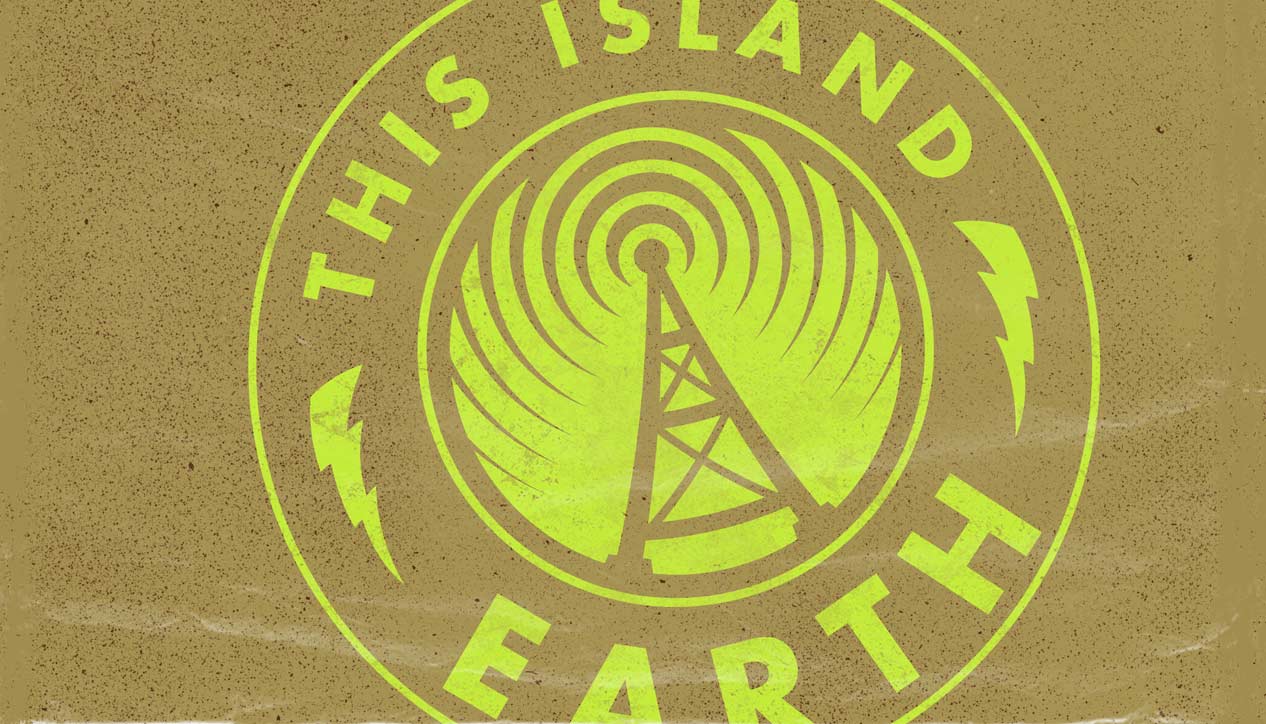 This Island Earth
Sunday June 3rd, 2012 with Alnoor Allidina
Summer Festivals
Alnoor Allidina presents 3-hours of world music centred around the upcoming summer festival season. Tune in at 1pm for a mini-documentary on Vietnamese-French musicologist Tran Quang Hai who, among other feats of musical strength, can sing Ode To Joy using overtones.
We begin with a look at some of the musicians attending this year's Sound Symposium, in St. John's, Newfoundland & Labrador. Billed as an international celebration of Sound, this sonically diverse festival is held every 2 years; perennial highlights include the daily harbour symphonies, as played by ships in the harbour.

This year's festival runs from July 9 - July 15. Find out more at: http://www.soundsymposium.com/
The 2010 edition of Sound Symposium featured the talented musiciologist and musician Tran Quang Hai. I was able to record an interview with him, and two years later am delighted to present it as a mini-documentary entitled "Ode To Joy".
Kaju Fenny
Curtis Andrews - The Offering of Curtis Andrews

Bhairavi
Curtis Andrews - The Offering of Curtis Andrews

Shadow of A Cloud
Curtis Andrews - The Offering of Curtis Andrews

Like Curtis Andrews, Ken Shorley is a percussionist and composer who plays in many different styles. He has studied South Indian, Indonesian, Arab, Turkish, and Western European traditions. The following tracks feature Shorley on various percussion, Ade Suparman on suling and kacapi, and Ariana Nasr on violin. Shorley's website is: http://www.kenshorley.com/
In The Light
Ken Shorley - About Time

October Fire
Ken Shorley - About Time

Root Cellar
Ken Shorley - About Time

Hunter S. Thompson's Polka (part 2)
Jaron Freeman-Fox - Manic Almanac : Slow Möbius

The Rabbi (Live)
Jaron Freeman-Fox - Youtube

In our second hour, we take a look at the world musicians performing at Luminato in Toronto. This year's "Fetival of Arts & Creativity" runs form June 8 - June 17. Hightlights include a remounting of Philip Glass' Einstein on the Beach, and numerous free world music concerts. We will focus on the latter in this hour. Visit Luminato online at: http://www.luminato.com
Lemon-cheeky
Lemon Bucket Orkestra - Lemon Bucket Orkestra

Tomu Kosa
Lemon Bucket Orkestra - Lemon Bucket Orkestra

Seven
Lemon Bucket Orkestra - Lemon Bucket Orkestra

Ya Rayah
Shantel - Mixtape Vol. 1
Ciganka Medley
Shantel - Mixtape Vol. 1
Musicawi Silt
Debo Band - Flamingoh (Pink Bird Dawn) EP
Mignoten Man Yawkal
Debo Band - Flamingoh (Pink Bird Dawn) EP
Sowa
Fatoumata Diawara - Fatou
Clandestin
Fatoumata Diawara - Fatou
Mariama
AfroCubism - AfroCubism
Abatina
Kobo-Town - Independence
Israel by Bus
Calypso Rose - Calypso Rose
Rhum and Coca-Cola
Calypso Rose - Calypso Rose
In our final hour, we move closer to home and sample from world acts appearing at this year's Ottawa International Jazz Festival. This year's festival runs from June 21 - July 1. Find out more at: http://ottawajazzfestival.com/
¡Que Hueva! [Feat. Gottal Lago]
Bombolessé - Movimento

Not Cumbia Anymore
Bombolessé - Movimento

Salam Alekoum Samba [Feat. Sabbah Bounit]
Bombolessé - Movimento

G-String
Los Amigos Invisibles - Not So Commercial
Dubi Dubi Dubi
Los Amigos Invisibles - Not So Commercial
Melancolie
People Project - People Project

Careless Whisper
The Lost Fingers - Lost In The 80's

Billie Jean
The Lost Fingers - Lost In The 80's

Cat
Iva Bittova - Cikori
Desire
Iva Bittova - Cikori
Houdouth
Anouar Brahem, John Surman & Dave Holland - Thimar
Al Hizam Al Dhahbi
Anouar Brahem, John Surman & Dave Holland - Thimar