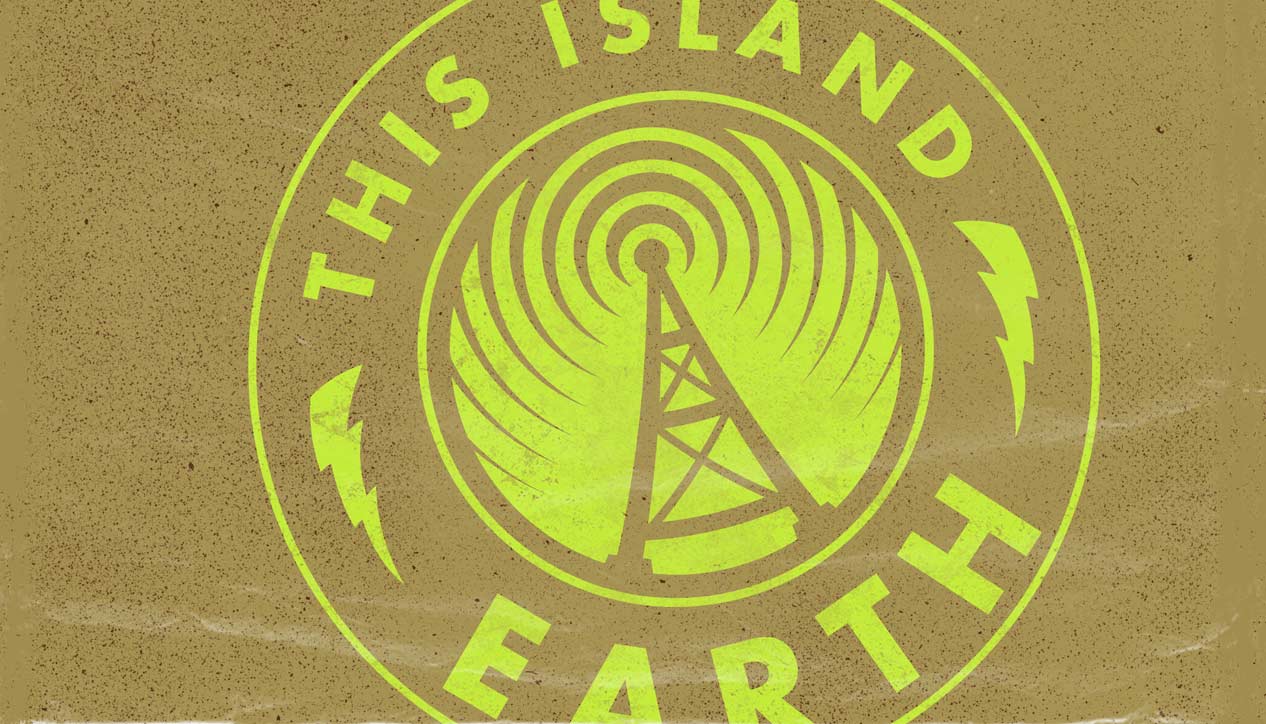 This Island Earth
Sunday November 27th, 2011 with Alnoor Allidina
Less Pleading, More Music
Thanks to all who donated during the 2011 CKCU Funding Drive. Here at This Island Earth, we are committed to bringing you the best in World Music over the coming months. Highlights: To begin the show, we will hear from Fatoumata Diawara's full-length debut, mixing the Wassalou traditions of Southern Mali with other Earthling influences. In the last hour we will sample the delightful results of Kiran Ahluwalia's recent collaboration with Tinariwen.
Kanou
Fatoumata Diawara - Fatou - World Circuit

Mousso
Fatoumata Diawara - Fatou - World Circuit

Clandestin
Fatoumata Diawara - Fatou - World Circuit

Kiss of the Bufo Alvarius
Dengue Fever - Cannibal Courtship - Fantasy
Reverse
The Whitefield Brothers - Earthology - Stone's Throw
Bus Station
DJ Solo (feat. Feras Ibrahim) - Who Is Wriggly Scott? - Another Music
Poesia de Barro
Alex Sant' Anna - Brazil Classics 7: What's Happening in Pernambuco - Luaka Bop
Vale do Juca
Siba - Brazil Classics 7: What's Happening in Pernambuco - Luaka Bop
Morphée
La Mine De Rien - La tête allant vers - Pinok
La boite noire
La Mine De Rien - La tête allant vers - Pinok
Fiesta de negritos
Lucho Bermúdez Y Su Orquesta - Soundway presents - Soundway
Tolu (Slow Version)
Lucho Bermúdez Y Su Orquesta - Soundway presents - Soundway
Plinio Guzman
Lucho Bermúdez Y Su Orquesta - Soundway presents - Soundway
Con Los Caballeros
Los Caliballeros De Colon - Panama! - Latin, Calypso And Funk On The Isthmus 1965-75 - Soundway
Nima Diyala
AfroCubism - AfroCubism - World Circuit
Just One More Time
The Rob - Funky Rob Way - Analog Africa
Milk and Mangoes
Saravah Soul - Cultura Impura - Tru Thoughts
Aynama
Gigi - Gigi - Palm Pictures
Mengedegna
Gigi - Gigi - Palm Pictures
Baji Larabat
Lo'Jo - Cuisine Non-Stop: Introduction to the French Nouvelle Generation - Luaka Bop
Kungo Sogoni
Nâ Hawa Doumbia - La Grande Cantatrice Malienne Vol 3 - Awesome Tapes From Africa
Danaya (à Sidi Konaté Pour Toujours)
Nâ Hawa Doumbia - La Grande Cantatrice Malienne Vol 3 - Awesome Tapes From Africa
Ahoulaguine Akaline (I Greet My Country)
Bombino - Agadez - Cumbancha
Tar Hani (My Love)
Bombino - Agadez - Cumbancha
Kiran Ahluwalia's latest includes a number of tracks recorded in Paris with This Island Earth Favourites, Tinariwen. Enjoy!

"The needing of collaboration comes because we ourselves are collaborations of culture. [...] We're not pure. I collaborate in the kitchen: I make Japanese soy bean curry, Indian style. I think in English, or in Hindi-or French. Our lives are collaboration, because we don't belong to one culture.''

- Kiran Ahluwalia, Boston Globe, November 19 2011
Mustt Mustt (Extended)
Kiran Ahluwalia - Aam Zameen: Common Ground - Avokado


Zindagi
Kiran Ahluwalia - Aam Zameen: Common Ground - Avokado


Manaqib Khawaja Mueenuddin Chishti
Nusrat Fateh Ali Khan - Live In Paris, Vol. 1 - Ocora Radio-france
Epiphany
Vineet Vyas - Taalworks - CD Baby
Rangeela Medley
Bollywood Brass Band - Rahmania - the music of A.R. Rahman - Emergency Exit Arts
Starfighter
Hypnotic Brass Ensemble - Bulletproof Brass - TuneCore
Champion
Hypnotic Brass Ensemble - Bulletproof Brass - TuneCore