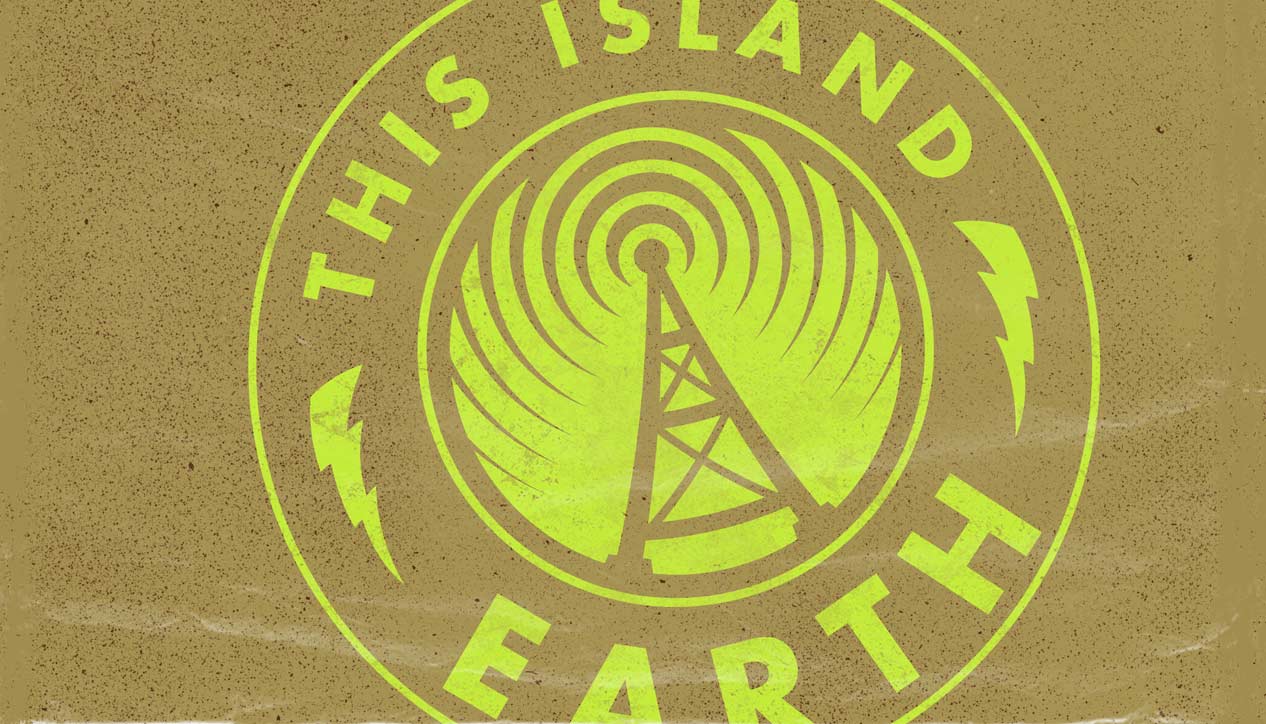 This Island Earth
Sunday November 13th, 2011 with Rob Bitschofsky
Celebrating surviving the funding drive, celebrating my second anniversary as a presenter, celebrating the new Kip Hanrahan album
Stealing the Furs Boogaloo
Kip Hanrahan - Pinero
Soul Chakari
Reggie Msomi & His Hollywood Jazz Band - Next Stop Soweto: Township sounds from the golden age of Mbajanjwa
Ride Your Donkey
Joe Strummer - Earthquake Weather
Deeper Shade of Soul
Ray Baretto - Hard Hands
Angolamania
Mendes Brothers - Cabo Verde
Dima Bolane
Le Ry-co Jazz - Tumbele!
The Little Blue Frog
Miles Davis - The Complete Bitche's Brew Sessions
San Vicente
Milton Nascimento - Miltons
La Bamba
Milton Nascimento - Miltons
Nava
Lloyd Miller and the Heliocentrics - OST
Boogaloo del Perro
Enrique Delgado y Los Destellos - Gozalo! Bugalu Tropical Vol. 2
Teals Descending on the Level Sand
Lo Ka Ping - Lost Sounds of the Tao
Crescent Moon Over the Mountain: White Crane Crying
Man Wu - Pipa From a Distance
Twice as Good as We Are
Hector Zazou and Swara - In the House Of Mirrors
Jammu and Kashmir
Homayun Sakhi - Music of Central Asia Vol. 9: in the Footsteps of Babur
Turkish Rondo from Piano Sonata in A Major K331
Uri Caine Ensemble - Plays Mozart
The First and Last to Love Me (4, Dedember)
Kip Hanrahan - All Roads are Made of the Flesh
A Model Bronx Childhood
Kip Hanrahan - Days and Nights of Blue Luck Inverted
Shahrazade and the Opening of the First Shadow Night
Kip Hanrahan - A Thousands Nights and a Night (Shadow Nights -1)
Here it is: the new Kip Hanrahan album. The whole thing!
Vida Sin Miel
Kip Hanrahan - At Home In Anger (Which Could Also be Called Imperfect, Happily)

Gift
Kip Hanrahan - At Home In Anger (Which Could Also be Called Imperfect, Happily)

Another Autumn Forms
Kip Hanrahan - At Home In Anger (Which Could Also be Called Imperfect, Happily)

Como En Vietnam
Kip Hanrahan - At Home In Anger (Which Could Also be Called Imperfect, Happily)

No Baby (1)
Kip Hanrahan - At Home In Anger (Which Could Also be Called Imperfect, Happily)

The Savage Dawn in Her Glance
Kip Hanrahan - At Home In Anger (Which Could Also be Called Imperfect, Happily)

Suenos Da Vida Colonial
Kip Hanrahan - At Home In Anger (Which Could Also be Called Imperfect, Happily)

Kuduro of Assassins and Loghter
Kip Hanrahan - At Home In Anger (Which Could Also be Called Imperfect, Happily)

Obviously Spring
Kip Hanrahan - At Home In Anger (Which Could Also be Called Imperfect, Happily)

You Play With the Night With Your Fingertips
Kip Hanrahan - At Home In Anger (Which Could Also be Called Imperfect, Happily)

Unfinished Dawn
Kip Hanrahan - At Home In Anger (Which Could Also be Called Imperfect, Happily)

At Home in the Night
Kip Hanrahan - At Home In Anger (Which Could Also be Called Imperfect, Happily)

War News From Inside the City
Kip Hanrahan - At Home In Anger (Which Could Also be Called Imperfect, Happily)

Shadow of the Unfinished Dawn
Kip Hanrahan - At Home In Anger (Which Could Also be Called Imperfect, Happily)

Unfinished Dusk
Kip Hanrahan - At Home In Anger (Which Could Also be Called Imperfect, Happily)

Clean Charm Amongst Evil
Kip Hanrahan - At Home In Anger (Which Could Also be Called Imperfect, Happily)

Need
Kip Hanrahan - At Home In Anger (Which Could Also be Called Imperfect, Happily)

No Baby (2)
Kip Hanrahan - At Home In Anger (Which Could Also be Called Imperfect, Happily)