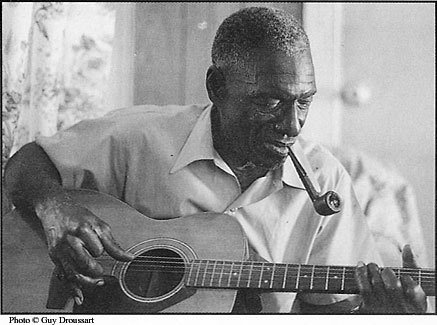 This Island Earth
Sunday July 25th, 2021 with Neil Bakshi
A full show of new releases, including West African dance and hip hop and a new record of before unheard songs from Bahamian legend Joseph Spence.
New releases and recent finds from all over. A pretty mixed bag - I hope you find something you like!
Nahsuareo Bwikam
Cochemea - Vol. II: Baca Sewa - Daptone 2021

Chakalan
Les Filles de Illighadad - At Pioneer Works - Sahal Sounds 2021

The Ecstasy of Singing
Kasai Allstars - Black Ants Always Fly Together, One Bangle Makes No Sound - Crammed Disc 2021

The Western Guys
Khalab, M'berra Ensemble - M'berra - Real World 2021

What Is Man (Acoustic Version 1)
Desmond Dekker - single - Desmond Dekker Jnr 2021

Cold Pocket
Sam Gendel, Sam Wilkes and Daniel Aged - Music for Saxofone and Bass Guitar More Songs - Leaving Records 2021

Men in Black featuring LasGidi Bully
Ogranya - single - RedClaye 2021

En Blanco Estas
Cande Y Paulo - s/t - Decca 2021

Balada Borracha
Quantic & Nidia Góngora - single - Tru Thoughts 2021

Tijolo A Tijolo, Dinheiro A Dinheiro
Lucas Santtana - 3 Sessions In A Greenhouse - Mais Um 2021

Testimony
Buju - single - Empire 2021

Problem
Kida Kudz - Top Memba - Kida Kudz 2021

Leywole
Falle Nioke & Ghost Culture - single - PRAH 2021

Valley II (feat. Pierre Kwenders)
Poté - A Tenuous Tale Of Her - Outlier 2021

Meixe featuring Vaniny Alves
Boddhi Satva - single - Offerings 2021

Africa Ritmo - Olha O Pica
Busy Twist - London Luanda Remix Series - Galletas Calientes Records 2021

Nanko
Busy Twist - single - Galletas Calientes Records 2021

All The Stars
Uffe - Not All The Stars - On the Corner 2021

Basta featuring MC Yallah & Swordman Kitala
Lorenzo_BITW - single - Future Bounce 2021

B2B
Karen Nyame - single - Future Bounce 2021

We Shape The Future
WheelUP - single - Future Bounce 2021

Bahamian, Joseph Spence, born in 1910, was in his 40's when the first recordings were made of his unique guitar style and singing. His records were an important part of the 60's folk revival, and Spence influenced everyone from Richard Thompson to The Grateful Dead, Ry Cooder, and Taj Mahal.

Joseph Spence is known as a joyful and natural guitarist and singer. As he sang, he'd often hum or interject with fast-rhyming patter. He came up among the fishermen of the Bahamas, singing vocal harmonies with them late into the night, his music was wholly his own, and so original that it has inspired multiple generations ever since he was first discovered in the late 1950s.

This new record was made in 1965 and features live and studio recordings released for the first time.
Won't That Be A Happy Time?
Joseph Spence - Encore: Unheard Recordings of Bahamian Guitar and Singing - Folkways 2021

Out on the Rolling Sea
Joseph Spence - Encore: Unheard Recordings of Bahamian Guitar and Singing - Folkways 2021

Down By the Riverside
Joseph Spence - Encore: Unheard Recordings of Bahamian Guitar and Singing - Folkways 2021

Bimini Gal
Joseph Spence - Encore: Unheard Recordings of Bahamian Guitar and Singing - Folkways 2021

The Crow
Joseph Spence - Encore: Unheard Recordings of Bahamian Guitar and Singing - Folkways 2021

In Times Like This
Joseph Spence - Encore: Unheard Recordings of Bahamian Guitar and Singing - Folkways 2021

Death and the Woman
Joseph Spence - Encore: Unheard Recordings of Bahamian Guitar and Singing - Folkways 2021

Give Me that Old Time Religion
Joseph Spence - Encore: Unheard Recordings of Bahamian Guitar and Singing - Folkways 2021

Run Come See Jerusalem
Joseph Spence - Encore: Unheard Recordings of Bahamian Guitar and Singing - Folkways 2021

Brown Skin Girl
Joseph Spence - Encore: Unheard Recordings of Bahamian Guitar and Singing - Folkways 2021

The Glory of Love
Joseph Spence - Encore: Unheard Recordings of Bahamian Guitar and Singing - Folkways 2021

That Glad Reunion Day
Joseph Spence - Encore: Unheard Recordings of Bahamian Guitar and Singing - Folkways 2021

Pelota (Cut a Rug Mix)
Khruangbin and Quantic - Mordechai remixes - Dead Oceans 2021

Oh Mar
Alma Negra - Two Tribes - Agogo Records 2021

Adounya
Samba Touré - Binga - Glitterbeat 2021

Alnesa Mesli featuring Alireza Ghorbani and Maya Hobeika
Ehsan Matoori - The Voices and Bridges - Bright Shiny Things 2021

Prólogo (Jkarri Remix)
Luiz Gabriel Lopes - single - DLM 2021

Ba Na Na featuring Odario Williams, Haviah Mighty and Chippewa Travellers
The Halluci Nation - One More Saturday Night


Canto Por Obatala
Okonkolo - Oru Cantando - Big Crown 2021

Mudande
Ephat Mujuru & The Spirit of the People - Mbavaira - Awesome Tapes from Africa 2021

N'kanu
Falle Nioke & sir Was - Marasi - PRAH 2021

Trace
dal:um - Similar & Different - Glitterbeat 2021