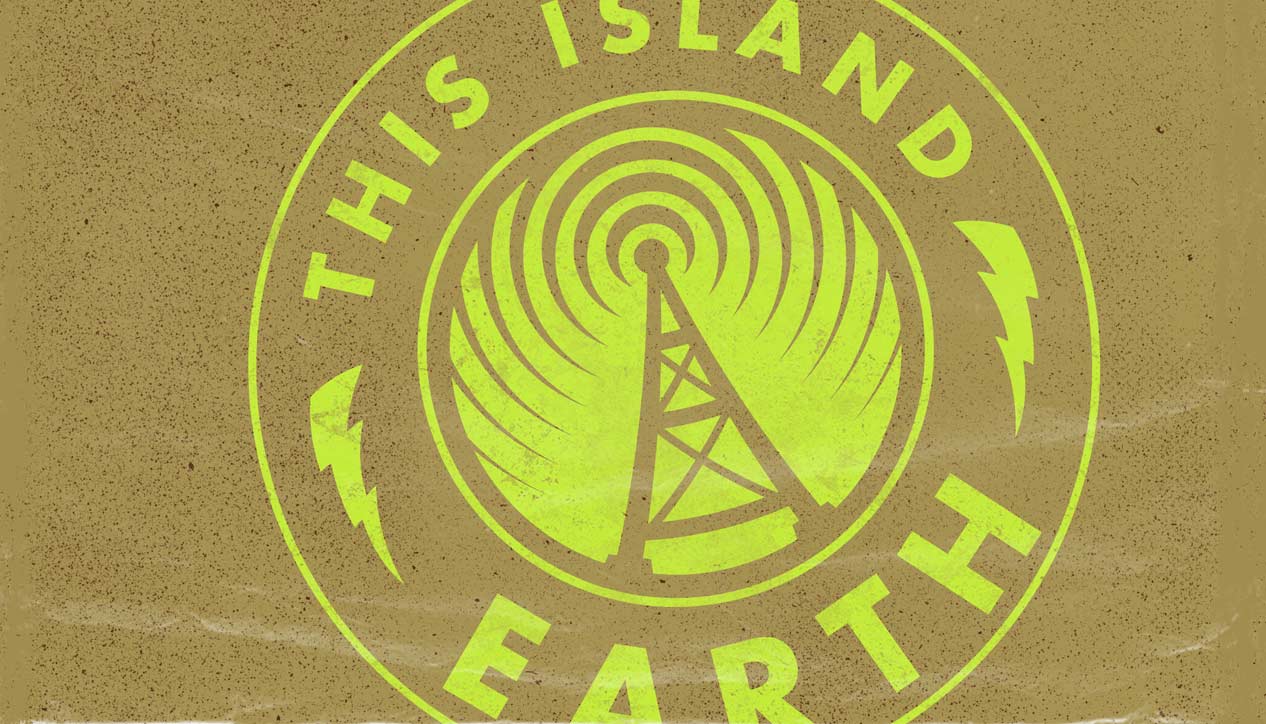 This Island Earth
Sunday May 19th, 2019 with Alnoor & Reuben
Hey, we're filling in for Manmohan!
It's rare to have a 37-year age gap between co-hosts. It's also rare for a 4-year old to co-host a radio show. There could be a reason for this. Stick around and find out!
Life Death (Tears Dream)
Orchid Ensemble - Life Death Tears Dream

Kor Kai
Montien Tienthong - The Sound Of Siam, Vol. 2 (Molam & Luk Thung Isan From North - Soundway
Teoy Salap Pamaa
Angkanang Kunchai - The Sound Of Siam, Vol. 2 (Molam & Luk Thung Isan From North - Soundway
Pa Gun Tor
Thepporn Petchubon - The Sound Of Siam, Vol. 2 (Molam & Luk Thung Isan From North - Soundway
Yi Yi Thant & Aung Heina - Good Time
Various - Princess Nicotine - Folk and Pop Music of Myanmar Vol 1 - Sublime Frequencies
Real Love
Creek City - Chronicles

Obassanthi
Jaipur Kawa Brass Band - Fanfare Du Rajastan
Raga Bihag Alap
Brooklyn Raga Massive - Terry Riley In C
Cells 1 - 8
Brooklyn Raga Massive - Terry Riley In C
Beh Haadh Ramza Dhasdha
Brooklyn Qawwali Party - Brooklyn Qawwali Party
Rabba Ru
Kiran Ahluwalia - Aam Zameen: Common Ground

Adios
Omara Portuondo - Caravana
Andalucia
Omara Portuondo - Caravana
Llanto De Luna
Omara Portuondo - Caravana
Babylon
Gilberto Gil - Gilberto Gil (1971)
Crazy Pop Rock
Gilberto Gil - Gilberto Gil (1971)
Sgt. Pepper's Lonely Hearts Club Band
Gilberto Gil - Gilberto Gil (1971)
Time
The Heliocentrics - A World of Masks
A World of Masks
The Heliocentrics - A World of Masks
Waraba
Gordon Grdina, Francois Houle, Kenton Loewen and Benoit Delbecq - Ghost Lights

Boy in the Bubble
Paul Simon - Graceland
Train
Rebecca Campbell - tug

7:40
The Lemon Bucket Orkestra - Lume, Lume

Lazy Johnny Dance
Warsaw Village Band - Infinity
Viva Tirado
Fania All Stars - Ponte Duro The Fania All Stars Story - Fania
Red Garter Strut
Fania All Stars - Ponte Duro The Fania All Stars Story - Fania
Smoke
Fania All Stars - Ponte Duro The Fania All Stars Story - Fania
African Sun
Dollar Brand - African Sketchbook
Salaam - Peace - Hamba Kahle
Dollar Brand - African Sketchbook
Candy Clouds Pt 2
Hans Dulfer - Spiritual Jazz, Vol. 2: Europe