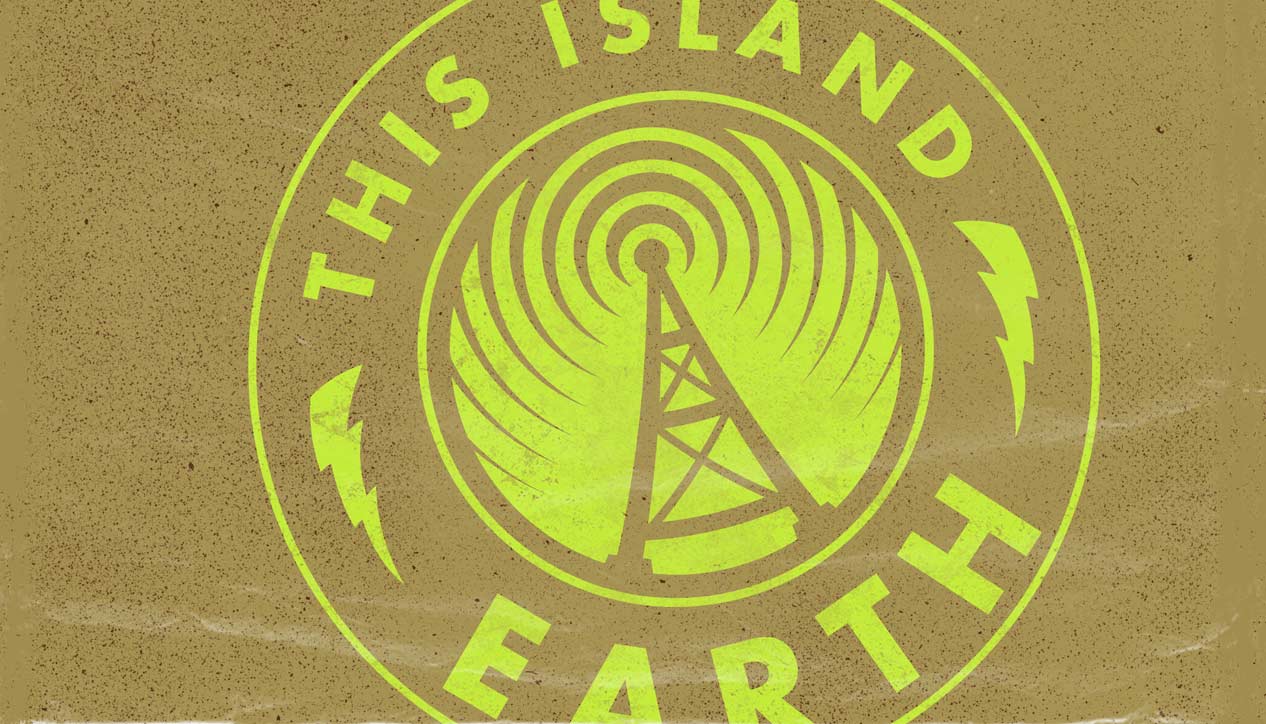 This Island Earth
Sunday March 17th, 2019 with Rob Bitschofsky
An evocation of spring!
We are, frankly, finished with winter. And so, today, nothing but upbeat sunny music to petition the gods for spring to finally come.
Pica O Dedo
Africa Ritmos - Angola Soundtrack
Mali Cuba
AfroCubism - AfroCubism
Papo Furado (Jive Talking)
Airto Moreira - Single
Descarga
Alfredo Linares - El Pito
El Salon
Julio Angel - Bachata Roja: Acoustic Bachata from the Cabaret Era
Pizzicarella Mia (Pizzica Tarantata)
L'Arpeggiata/Christina Pluhar - La Tarantella: Antidotum Tarantulae
Desfado
Ana Moura - Desfado
Kora Borealis
Addictive TV - Orchestra of Samples
Stonetown Shakedown
Dem Juju Poets - Liberated Thoughts
Nassau Jam (Smoove'S Funky Jam Remix)
The Bahama Soul Club - Bossa Nova Just Smells Funky
Bass do Tambô
BNegão & Seletores de Frequencia - BNegão & Seletores de Frequencia
Afro-Harping
Dorothy Ashby - Afro-Harping
Time To Waste It
Eno-Hyde - High Life
Hands Off She's Mine
English Beat - 12" Single
Junco Partner
The Clash - Sandanista!
Check Him Out
The Bleechers - Upsetter Box Set
A Live Injection
The Upsetters - Lee "Scratch" Perry Anthology 1968-1979
I'm Gonna Put It On
Bob Marley and the Wailers - Bob Marley 1963-1966 One Love (At Studio One)
The Whip
The Ethiopians - Everything Crash: the Best of the Ethiopians
Pickney Gal
Desmond Dekker - The King of Ska: The Indispensable Desmond Dekker
Too Busy Thinking About the Magnificent Seven
The Clash vs Marvin Gaye (mashup by Bobby Martini) - This One's For Joe
Pueblo Nuevo
Buena Vista Social Club - Buena Vista Social Club
Ethiopia
Bill Laswell - Sacred System, Dub Chamber 4: Book of Exit
Natalia
Bitori - Legend Of Funaná (The Forbidden Music of The Cape Verde Islands)
Wababa (E Preciso Crescer)
André Sampaio & Os Afromandinga - Desaguou
Seyni
Cheikh Lô - Jamm
Tsy Miroro
Damily - Valimbilo
Manheru Changamire
Hallelujah Chicken Run Band - Take One
Dunia Watu
Jagwa Music - Jagwa Music
Beka
Assagai - Assagai
Mra
Chris McGregor And The South African Exiles - Thunderbolt