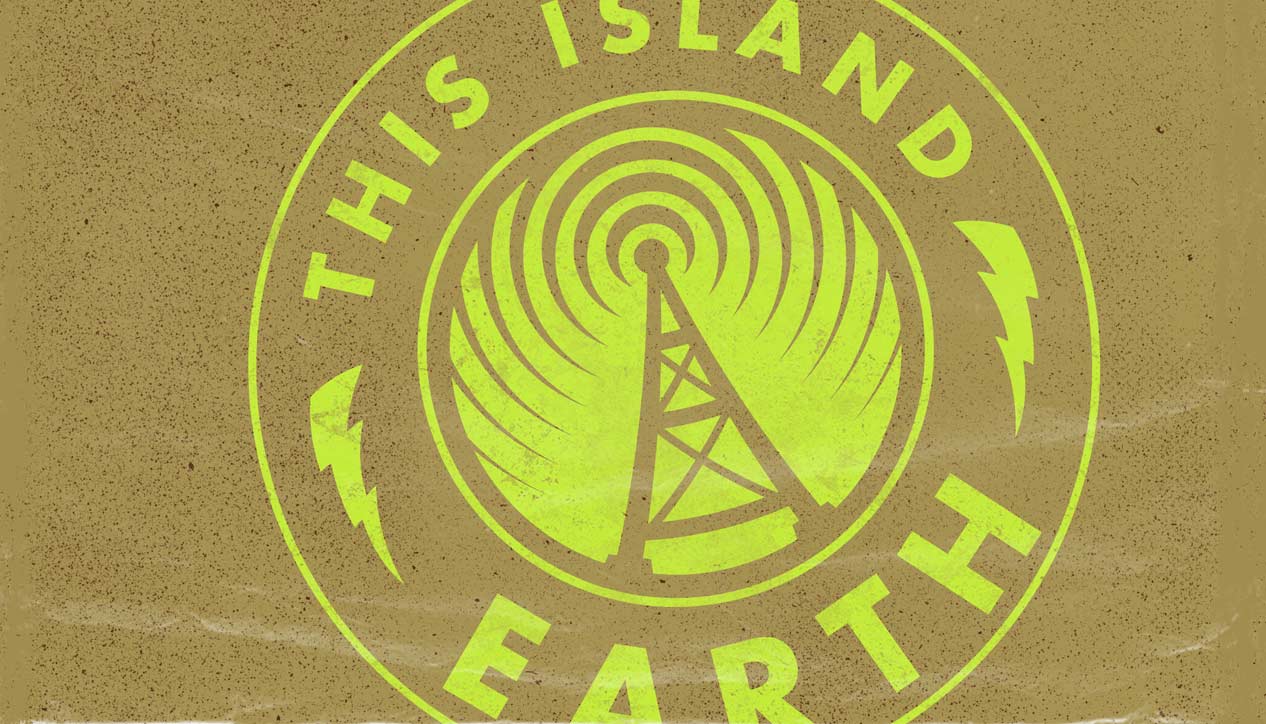 This Island Earth
Sunday February 24th, 2019 with Manmohan Panesar
Mixed grab bag of mainly exciting new releases from all over the globe!
Welcome to THIS ISLAND EARTH, CKCU's world music program, broadcast every Sunday afternoon from 1 to 4 p.m. EST. Stay with us this afternoon (Sunday 1-4pm) at CKCU 93.1 FM in the greater Ottawa area or at
ckcufm.com
from anywhere around the world. This afternoon, I'll be presenting mostly new releases, hot off the press with a few older odds and ends thrown in the mix. We will visit Poland, Hungary, Mali, Iraq, Madagascar, Argentina, Togo, Congo, Mexico, Mongolia, Pakistan, Nigeria, Benin, India, Lebanon, Brazil, Cuba, France, and who knows where else. Enjoy and please do drop me a line!
Starting in Hungary, with a frenetic new album by a group featuring not one but two cimbaloms (hammered dulcimers).
Jumppara
Cimbalom Brothers - Testveriseg Brotherhood

This set features a number of new releases from the continent of Africa, but we start with an older track from the wonderful Nigerian Afrobeat artist, Peter King. Toward the end we veer off to Brazil.
Go Go's feast
Peter King - Shango
Gbê
Lionel Loueke, Etienne Charles & Cyro Baptista - The Journey

Tango
Akofa Akoussah - Akofa Akoussah

Soleil de Volt
Baloji - 137 Avenue Kaniama

Bipolaire - Les Noirs
Baloji - 137 Avenue Kaniama

Deli
Bassekou Kouyate & Ngoni Ba - Miri

Objeto Opaco
Garotas Suecas - Futuro Do Pretérito

We continue in Brazil with a couple of more tracks and then switch gears, moving to South Asia. There, we will hear a wild track from Psychedelic India and then some groovy flamenco/qawwali fusion, followed by some straight ahead qawwali, ending with some beats/electronica.
Batata Frita, O Ladrão De Bicicleta
Tim Maia - Tim Maia 1976
Tartaruguê (feat. João Donato)
Gilberto Gil - OK OK OK

Rakshasa
Simon Thacker's Svara-Kanti - Rough Guide to Psychedelic India
Allah hu (Live)
Ensemble De Qawwali Faiz Ali Faiz, Duquende & Miguel Poveda - Qawwali Flamenco
Lal Shahbaz Qalandar
Faiz Ali Faiz - L'amour de toi me fait danser (Hommage à Nusrat Fateh Ali Khan)
Ja Sha Taan (transglobal Underground Karachi Deathcult Mix)
FunDaMental - Asian Travels
Now on to brand new release that is a bit 'out-there', by a Lebanese darbuka percussionist, who utilises electronica and minimalism as his inspiration. Disturbing and Beautiful sounds! Even if it's not your cup of tea, persevere and give it a try with an open-mind, as you may be rewarded.
Prisme de 3 (feat. David Brossier, Amaryllis Billet, Léonore Grollemund & Anil Eraslan)
Wassim Halal - Le cri du cyclope

L'oracle
Wassim Halal - Le cri du cyclope

Niña
Magos Herrera & Brooklyn Rider - Dreamers

Great Tocsin of Intelligence
Huun-Huur-Tu, Vladimir Martynov, Tatyana Grindenko, Olga Vyguzova & Michael Stepanitch - Children of the Otter

Well, hopefully we didn't scare away too many listeners or house pets that that last set of music. We move back to some more melodic sounds in this set. No pop but more soothing nonetheless. We start with a great new release from Armenia.
Trapizoni Par
Vardan Hovanissian & Emre Gultekin - Karin

Water Blues
Warsaw Village Band - Mazovian Roots

Bint El Moshab
Dudu Tassa and the Kuwaitis - El Hajar

Inchana Massina
Ali Farka Toure - The Source
Black and Brown Cherries
Abdullah Ibrahim - Voice of Africa
Shango
Peter King - Shango
Shango
Olatunji! - Drums of Passion
Exit stage left with some gorgeous nuevo tango from Argentina.
Chin Chin
Quinteto Astor Piazzolla - Revolucionario