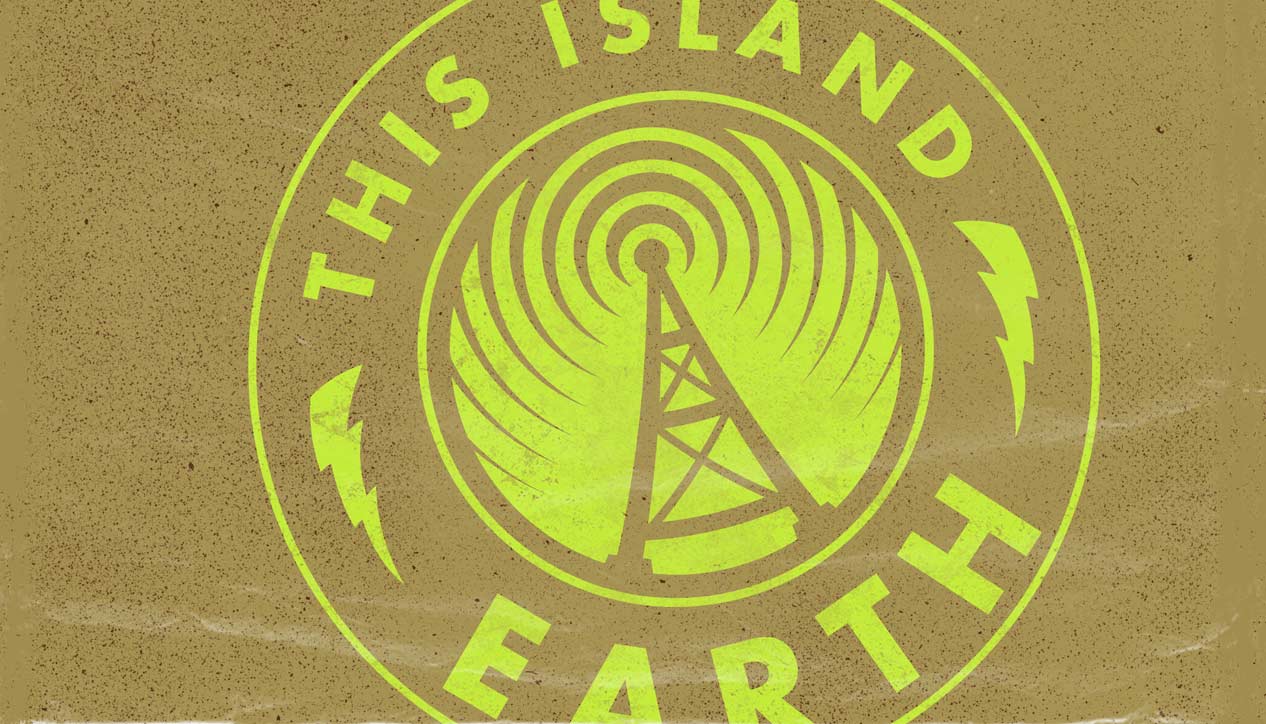 This Island Earth
Sunday January 27th, 2019 with Manmohan Panesar
Mostly new releases - mostly with a heavy groove
Welcome to THIS ISLAND EARTH, CKCU's world music program, broadcast every Sunday afternoon from 1 to 4 p.m. EST. Stay with us this afternoon (Sunday 1-4pm) at CKCU 93.1 FM in the greater Ottawa area or at
ckcufm.com
from anywhere around the world. This afternoon, I'll be presenting mostly new releases, hot off the press with a few older odds and ends thrown in the mix. We will visit Pakistan, Nigeria, Benin, Togo, Gambia, Réunion Islands, India, China, Lebanon, Sudan, Brazil, Cuba, Galicia, France, Sweden, Greece, and who knows where else. Enjoy and please do drop me a line!
First set, we start off with a great version of Brubeck's Take Five, courtesy of the Lahore, Pakistan based Sachal Studios Orchestra. Groovy and creative version of this classic track.
Take Five
Sachal Studios Orchestra - Interpretations of Jazz Standards and Bossa Nova
Groovy and funk-based set coming up here - from Nigeria, Benin, Togo, Gambia and then the Réunion Islands.
The Journey
The Boogoos - Theme de Yoyo / The Journey - EP
The World Might Fall Over
MonoMono - Give the Beggar a Chance
Come On Home
The Lijadu Sisters - Horizon Unlimited - EP
Bassa Bassa
Vaudou Game - Otodi

La chose
Vaudou Game - Otodi

Pas la peine
Vaudou Game - Otodi

Roberto
Vaudou Game - Otodi

Afro Blue
Dawda Jobarteh - I Met Her by the River

San ou
Lindigo - Komsa Gayar

With this next set we start off with a unusual track featuring the tabla. We then shift gears wildly, moving between China, Lebanon, Pakistan, and Sudan.
Vuly's Dance
Subhasis Bhattacharya - Tablananda

Crescent Moon Over the Mountain: White Crane Crying
Wu Man, Abel Domingues & Stuart Dempster - China Man Wu: From A Distance - Pipa Music
Oghniat Al Wadaa
Fairouz - Fairouz Sings Ziad Rahbani
Duma Dum Mast Qalandar
Ustad Piyare Lal Wadali & Ustad Puran Chand Wadali - The Best of Wadali Brothers
China Blues
Wu Man & Son de San Diego - Fingertip Carnival

Forssa Saeeda
The Scorpions & Saif Abu Bakr - Jazz, Jazz, Jazz (Habibi Funk 009)

We venture to Latin America starting off with a new re-release from a Brazilian supergroup.
Um Só
Tribalistas - Tribalistas
Feliz e Saudável
Tribalistas - Tribalistas
D2 de Africa
Omar Sosa & Yilian Cañizares - Aguas

Al Compás de los Olivos
Susana Seivane - Fa

Tercera Guerra
Cortijo & Su Maquina Del Tiempo - Cortijo & Su Maquina Del Tiempo
Pulsion
Afro Latin Vintage Orchestra - Pulsion
Rituel
Afro Latin Vintage Orchestra - Pulsion
Moving now to Europe but still ranging far and wide - starting in France, then venturing north to Sweden and then southeast to Greece and then...
Un bout de terre entre les doigts (feat. Mamani Keita & Matthieu Saglio)
Gabriel Saglio & Les Vieilles Pies - Le chant des rameurs

Svanpolskan
Emma Ahlberg-Ek - Hillevi

Samarína
Domna Samiou, Petros Athanasopoulos-Kalyvas, Stefanos Vartanis, Christos Mortakis & Andreas Pappas - Music from Greece

Midnight Memories
Boris Kovac & Ladaaba Orchest - Srbija: Sounds Global 3
We'll go out with some fantastic Afro-Beat from the Nigerian legend, Peter King.
Prisoner of Law
Peter King - Shango