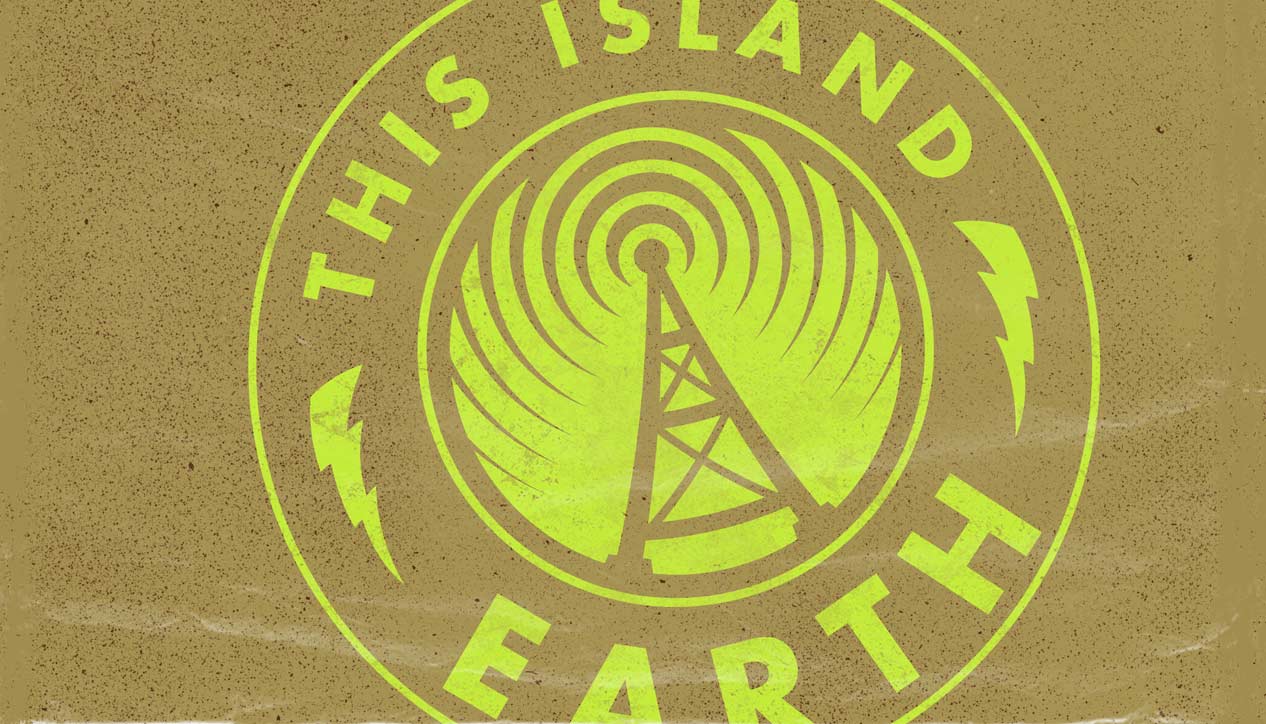 This Island Earth
Sunday January 13th, 2019 with Neil Bakshi
New sounds from the Kampala based "Nyege Nyege Tapes" record label feature on this week's show.
Bina Maahi Kiven Dil Parchaavan
Nusrat Fatah Ali Khan - His 40 Best Punjabi Hits - Times Music 2018

Chegou da Bahia
Arnaud Rodrigues - Murituri (reissue) - Groovie Records 2018
Pare de Correr
Domenico Lancellotti - The Good Is a Big God - Luaka Bop 2018
Sleep On Dream On
The Beginning of the End - Funky Nassau (reissue) - Strut 2017
Saat Alfarah
The Scorpions & Saif Abu Bakr - Habibi Funk 009: Jazz, Jazz, Jazz - Habibi Funk 2019

Gunn Gunn
Halu Mergia - Lala Belu - Awesome Tapes From Africa 2018
Dance Of Maria
Elias Rahbani - Mosaic Of The Orient (Näi, Buzuk & Guitar) - Parlophone 1972
İstikrarlı Hayal Hakikattir
Gaye Su Akyol - İstikrarlı Hayal Hakikattir - Hologram 2018

A La Molina
Nicomedes Santa Cruz - Socabon - Virrey 1974
Maledve O
RAM - RAM 7 August 1791 - Willibelle 2018
Tudo Que Voce Podia Ser
Milton Nascimento E Lo Borges - Clube da Esquina - World Pacific 1972
Lunita ft. Barrio Lindo
Lagartijeando - El Gran Poder - Wonderwheel 2018
Fire
DJ Satelite, Jackie Queens - single - Dualism 2019

Next up we'll listen to some releases from the Kampala based Nyege Nyege Tapes record label. Great stuff!
Batbate Maloya
Jako Maron - The Electro Maloya Experiments Of Jako Maron - Nyege Nyege Tapes 2018

Endongo
Nihiloxica - s/t - Nyege Nyege Tapes 2017
English Record
Ekuka Moriss Sirikiti - Ekuka - Nyege Nyege Tapes 2018
Recording one
Domadana Kadodi Performers - Kadodi - Nyege Nyege Tapes 2018
Tatizo Pesa
Jay Mitta - s/t - Nyege Nyege Tapes 2019

Balonyo For Ayinet
Ekuka Moriss Sirikiti - Ekuka - Nyege Nyege Tapes 2018
Lingalinga feat Makaveli
Bamba Pana - s/t - Nyege Nyege Tapes 2018
Fanantenana
Jako Maron, Force Indigene - Zamalgame - CD Run 2010
Le Renard Bleu
Midori Takada & Lafawndah - Le Renard Bleu - !K7 2018

Sounds Heard from the Moon
Park Jiha - Communion - Glitterbeat 2018
Al Wadood
Dhafer Youssef - Sounds Of Mirrors - Anteprima 2018
McCraven on the Mic
Makaya McCraven - Where We Come From