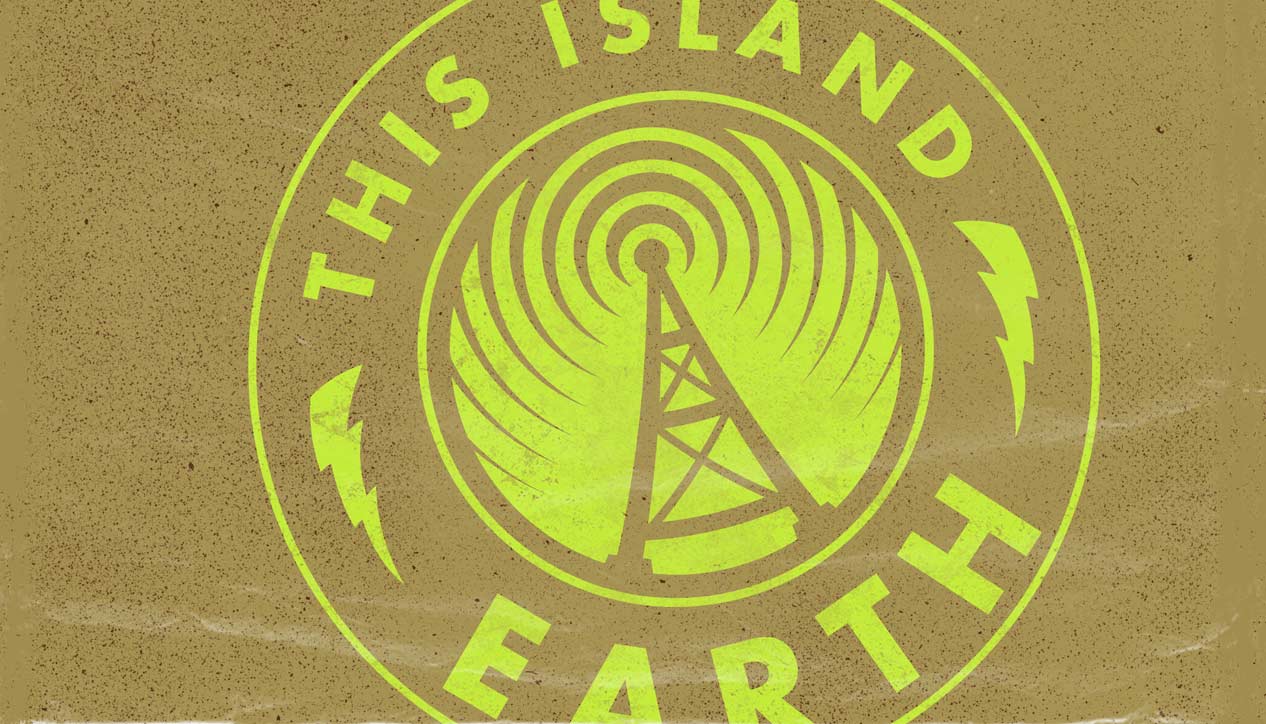 This Island Earth
Sunday December 30th, 2018 with Manmohan Panesar
My Favourite Listens of 2018 - about 25 Recordings that caught my ear in the last 12 months!
Welcome to THIS ISLAND EARTH, CKCU's world music program, broadcast every Sunday afternoon from 1 to 4 p.m. EST. Stay with us this afternoon (Sunday 1-4pm) at CKCU 93.1 FM in the greater Ottawa area or at
ckcufm.com
from anywhere around the world. This afternoon, I'll be presenting my favourite 'world' music listens of the year 2018 - I've chosen about 25 albums that caught my ear. Expect to hear wonderful tracks from Indigenous Australia, the south Pacific Islands, Iran, Egypt, Palestine, Golan Heights, Cuba, Inner Mongolia, Haiti, Tunisia, Iraq, France, India, Zimbabwe, South Africa, Niger, Mali, Morocco, Somalia, and some fusiony tracks. Enjoy and please do drop me a line. Season's Greetings to all.
We start with a stellar record from the late Australian indigenous artist, Gurrumul, accompanied by the Melbourne, Sydney, Adelaide, West Australian symphony orchestras and Queensland's Camerata Chamber Orchestra. Stunningly beautiful. The we move to the South Pacific and from there to Cuba and Haiti with a couple of fine recordings from artists from each of those islands.
Galiku (Flag)
Gurrumul - Djarimirri (Child of the Rainbow)

Alie Sike
Small Island Big Song Feat Ben Hakalitz & Koyawa - Small Island Big Song

Oba
Okonkolo - Cantos

Cuidado con el tumbador
Orquestra Akokan - Orquestra Akokan

Moso moso
Moonlight Benjamin - Siltane Caribbean

Kouzen
Melissa Laveaux - Radyo Siwel


For the second set we move to the Middle East and North Africa with some truly amazing recordings!
Waliye (feat. Lotfi Attar)
Fanfaraï Big Band - Raï Is Not Dead

Life
Mehdi Rostami & Adib Rostami - Melodic Circles: Urban Classical Music from Iran

Ayez Awsal
Maryam Saleh, Maurice Louca & Tamer Abu Ghazaleh - Lekhfa

Sabah
47Soul - Balfron Promise

Sidi Kommi
Ammar 808 - Maghreb United

Sahra
TootArd - Laissez Passer

Ahlam
NES - Ahlam

In this third set we hear several cuts from the continent of Africa, starting off in Niger with a duo of women Tuareg vocalists.
Eghas Malan
Les Filles de Illighadad - Eghas Malan

Awal
3MA (Ballaké Sissoko, Driss El Maloumi & Rajery) - Anarouz

Regrets
Djeneba & Fousco - Kayeba Khasso

Nterini
Fatoumata Diawara - Fenfo

Hiyeeley
Dur-Dur Band - Dur-Dur of Somalia Vols 1 & 2

Insimbi
BCUC - Emakhosini

Mayaya (Pt. 1 & 2)
Stella Chiweshe - Kasahwa: Early Singles

Now on to Inner Mongolia with an outstanding recording from AnDa Union, followed by a couple of excellent South Asian releases...
Boomborai
AnDa Union - Heemor

Maya's Dream (Kalavati)
Anandi Bhattacharya - Joys Abound

The Veil of the Temple: Mother of God, Here I Stand (with Sarod Improvisation)
Soumik Datta, O/Modernt Chamber Orchestra & Hugo Ticciati - White Light: The Space Between

Letter 4. The Last Time We Will Fly Birds – Riyadh
Rahim Al Haj - Letters from Iraq: Oud and String Quintet

We end of the show with some fusiony tracks and odds and ends I somehow did not insert earlier on in the show.
Sinko Moy
The Turbans featuring the London Bulgarian Choir - The Turbans

Cubafro
Lokkhi Terra meets Dele Sosimi - CUBAFROBEAT

Cria de Favela
Criolo - Espiral de Ilusao