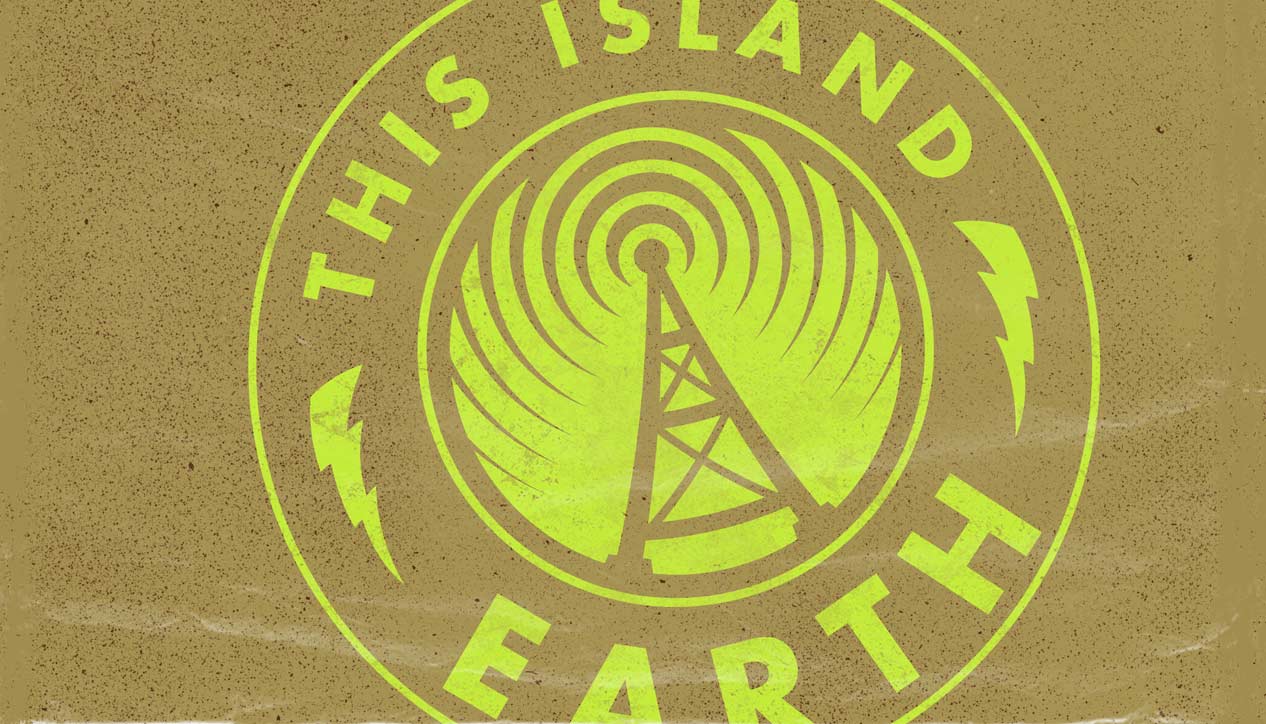 This Island Earth
Sunday November 18th, 2018 with Rob Bitschofsky
Post-funding favorites for my anniversary show. How long has it been? Nine years? Ten? I dunno, but sit back and enjoy some oldies!
Uma Amiga
David Zee - Angola Soundtrack
Kadi Kadi
Ali Farka Touré & Toumani Diabaté - In the Heart of the Moon
Beginnings
Astrud GIlberto - September 17, 1969
Que Linda Va
Patato y Totico - Patato y Totico
Smiles and Grins
Kip Hanrahan - Vertical's Currency
Oriza
Les Kings - Tumbele!
A Deeper Shade of Soul
Ray Baretto - Acid
Baby Boogaloo
Nilo Espinosa Y Orquesta - Gozalo! Bugalu Tropical
Take It Easy
Hopeton Lewis - Take it Easy with the Rock Steady Beat
Pickney Gal
Desmond Dekker - The Israelites
Check Him Out
The Bleechers - Upsetter Box Set
Whole Lotta Love
The Dynamics - Version Excursions
White Belly Rat
Jah Lloyd - Upsetter Box Set
Train To Glory
The Ethiopians - Engine 54
Toko
Momo Wandel Soumah - Afro-Swing
Exhibition Dechaud
Docteur Nico & Orchestre African Fiesta - Golden Afrique Vol. 2
Belema
Opotopo (Easy Kabaka Brown) - Nigeria Special
Arraino
Popular Cooper & His All Beats Band - Nigeria Special
Se Keel Me Queek
Rikki Ililonga & Musi-O-Tunya - Dark Sunrise
Abadou
Zap Mama - Adventures in Afropea
Pape Ndiaye
Orchestra Baobab - Made In Dakar
Franklin's Tower
Orchestra Baobab - Day of the Dead
Ade
David Byrne - The Catherine Wheel
Mea Culpa
Brian Eno & David Byrne - My Life in the Bush of Ghosts
Kamakumba
Mop Mop - Isle of Magic
Nava
Lloyd Miller & The Heliocentrics - OST
Kele Mou Bana
Don Pullen and the Afro-Brazilian Connection - Kele Mou Bana
Soul Vibrations
Dorthy Ashby - Afro Harping
A Love Supreme
Alice Coltrane - World Galaxy
Mathar
Dave Pike Set - Noisy Silence — Gentle Noise
Doopsylalolic
United Future Organization - No Sound is Too Taboo
Soledad
Pharoah Sanders - Journey To the One
Raga
Wolfgang Dauner's Et Cetera - Lady Blue