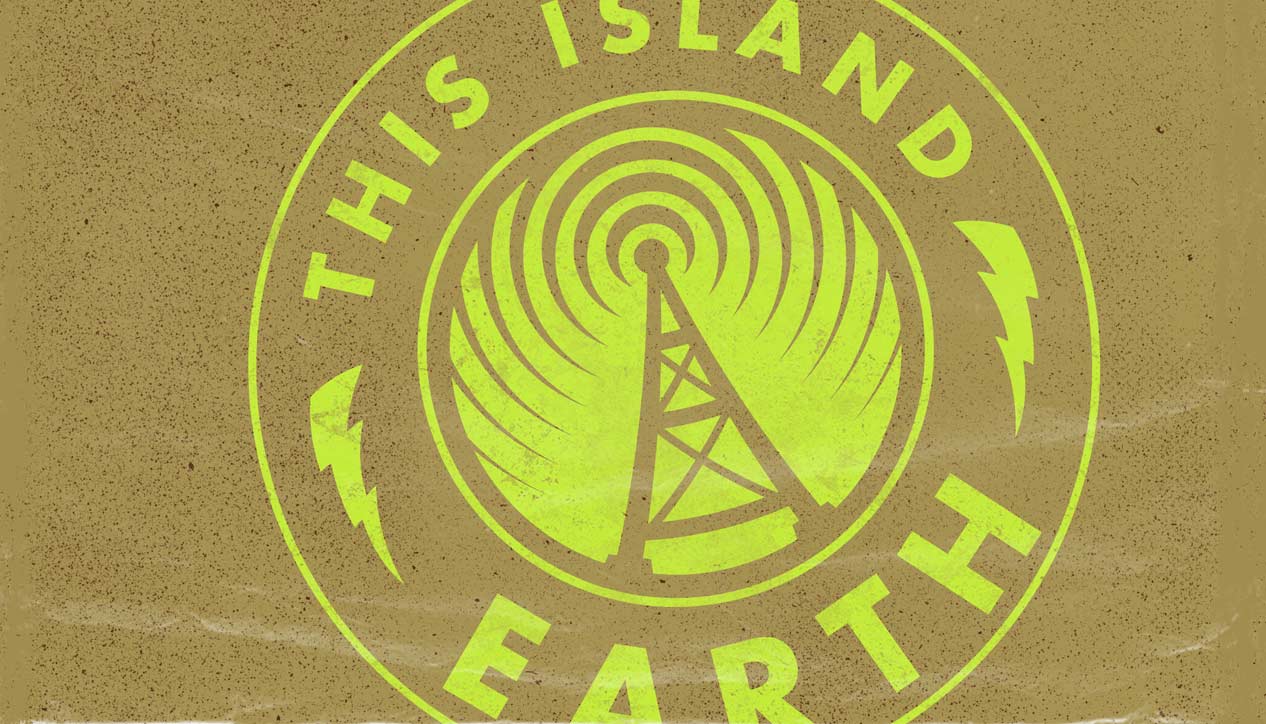 This Island Earth
Sunday May 13th, 2018 with Neil Bakshi
Three hours of sunny Sunday vibes.
We'll have a listen to a set of Ghanian HighLife classics, including a few selections from Ebo Taylor who at 83 years old has just released a new album, his third since 2015.
Peace on Earth
Ebo Taylor - Life Stories
Ohiani Sua Efir
Asaase Ase - Ghana Special: Modern Highlife, Afro Sounds & Ghanaian Blues 1968 - 1981
Aba Yaa
The Pelikans Dance Band - s/t
Ankona'm
Ebo Taylor - Yen Ara

Sweet Mother
Prince Nico Mbarga And Rocafil Jazz - HighLife Time
Fela's Special
Fela Ransome-Kuti & The Highlife Rakers - Highlife On The Move (Selected Nigerian & Ghanaian Recordings From London & Lagos - 1954-66)
Odo Adaada
Pat Thomas And Kwashibu Area Band - s.t.
Edenederio (Ekassa 40)
Sir Victor Uwaifo - Guitar-Boy Superstar 1970-76
Be Counted
Orlando Julius and the Heliocentrics - Jaiyede Afro
Jojolo (Look at this Beautiful Girl)
Solomon Ilori & His Afro-Drum Ensemble - African High Life
Next remastered classic folk songs from South America and a few new releases that caught my ear.
Agua Escondida
Atahualpa Yupanqui - Agua Escondida

La Llorona
Chavela Vargas - Chavela Vargas Vol. 1

Nanibali
African Virtuoses - Nanibali Balade Sur La Lagune Instrumental
Volo Hazo
Malagasy Guitar Masters - Volo Hazo
Hotline Bling
Quantic and Los Míticos del Ritmo - Single

Claraach
Catrin Finch & Seckou Keita - Soar

Malissa
Seydou Boro - Hôrôn

L'hiver Indien - Ghetto Mirador
Baloji - 137 Avenue Kaniama

Traveller
The Busy Twist - Sunny Side

Malandro De Boa
Lagartijeando - Caboclo

The Sad Park, part 1 (Two Evil Planes Broke in Little Pieces and Fire Came)
Kronos Quartet - Clouded Yellow

Run For the Red Fort
Sameer Gupta - A Circle Has No Beginning

In Pursuit Of Shai Hulud
The Yorkshire Film & Television Orchestra - In Pursuit Of Shai Hulud

My Queen is Yaa Asantewaa
Sons of Kemet - Your Queen is a Reptile

A set of Brazilian music coming up.
Carolina Carol Bela
Jorge Ben & Toquinho - s.t.
Samba 2° Andamento
Os Ritmistas Brasileiros - Batucada Fantástica
Saudação A Toco Preto
Candeia - Axel
Riacho
Guem - O Universo Ritmico De Guem
Imprevisto
Bossa Três - Em Forma!