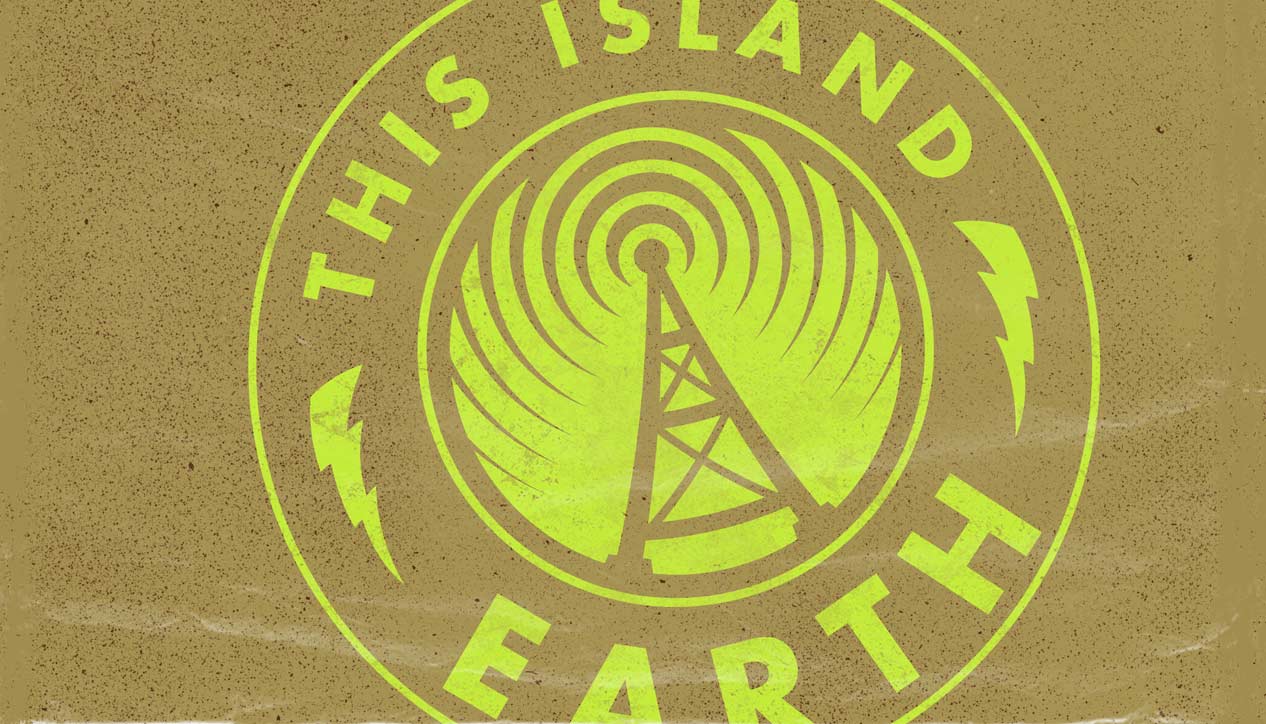 This Island Earth
Sunday March 18th, 2018 with Manmohan Panesar
Mostly new releases as well as some older gems
Welcome to THIS ISLAND EARTH, CKCU's world music program, broadcast every Sunday afternoon from 1 to 4 p.m. EST. Stay with us this afternoon (Sunday 1-4pm) at CKCU 93.1 FM in the greater Ottawa area or at
ckcufm.com
from anywhere around the world. This afternoon we feature a number of hot new releases from all over the globe and mix in some older gems as well. Expect to hear some music from Hungary, Estonia, Togo, Ghana, Cameroon, South Africa, Palestine, Ethiopia, Curacao, India, Cuba, Turkey, France, Brazil, Argentina, Egypt, Iran, the Balkans, Belize, as well as some fusiony pieces which defy geographical origin. Enjoy and please do drop me a line.
You Ain't Gonna Know me 'Cos You Think You Know Me
Louis Moholo-Moholo Septet - Spirits Rejoice!
A Viking Vándor
Csángálló - Fel Az Úton

Kocsma Az Út Szélén
Csángálló - Fel Az Úton

Metsakuningas
Estbel - Saar

Felix Kolo
Boban Markovic Orkestar & Lajko Felix - Srbija Sounds Global
Sabah
47Soul - Balfron Promise

Nutifafa
Kodjovi Kush & Afrospot All Stars - Love in Africa

Mawuto
Kodjovi Kush & Afrospot All Stars - Love in Africa

Bangere Tomme?
Guy One - #1

Sab Sam
Gili Yalo - Gili Yalo

Touflé
Hamad Kalkaba and The Golden Sounds - 1974-1975 (Analog Africa No. 24) - EP

Lamido
Hamad Kalkaba and The Golden Sounds - 1974-1975 (Analog Africa No. 24) - EP

Obrero
Kuenta I Tambu - Kuenta i Tambu

Acabar Mal
Sargento Garcia - Mestizo Music: Rebelion en America Latina
No al ALCA
The Platform - Mestizo Music: Rebelion en America Latina
La Piquadura
Karamelo Santo - Mestizo Music: Rebelion en America Latina
Amunegu
Andy Palacio & the Garifuna Collective - Watina
Mishaps Happening
Quantic - Mishaps Happening
Afro Revolt
Afro-Soultet - Afrodesia
Drumboule
Afro-Soultet - Afrodesia
Ogún Meyi Meyi
Soundspecies - Soundspecies & Ache Meyi

Shadjam
Akshara - In Time

Mardin
Mehmet Polat Trio - Ask Your Heart

Tere Ishq Nachaaya
Abida Parveen - The Rough Guide to Sufi Music
Ghayri 'ala s-sulwan qadir- Sama i Rast
Hamza Shakkur - The Rough Guide to Sufi Music
La Marseillaise en creole
Lo'jo - Cinema el mundo
Conceirto Para Quinteto
Astor Piazzolla - Tango: Zero Hour