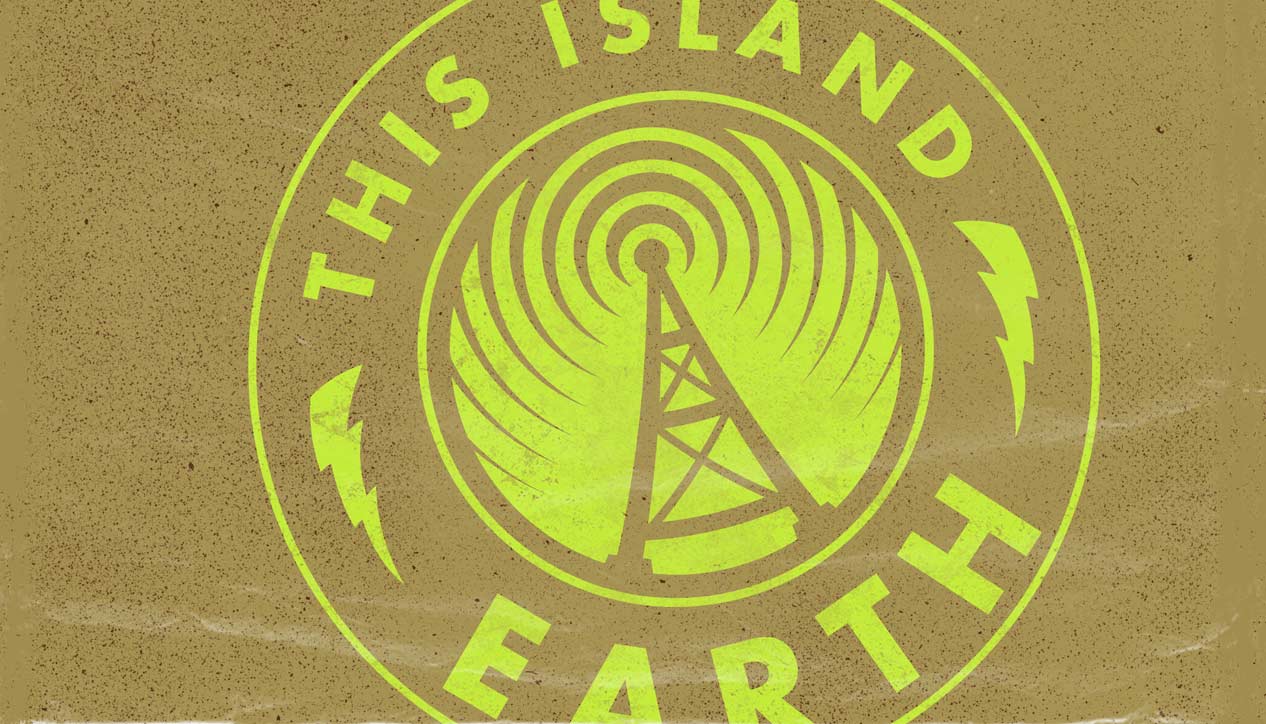 This Island Earth
Sunday January 21st, 2018 with Manmohan Panesar
Musical gems from all over the globe - mainly new releases!
Welcome to THIS ISLAND EARTH, CKCU's world music program, broadcast every Sunday afternoon from 1 to 4 p.m. EST. Stay with us this afternoon (Sunday 1-4pm) at CKCU 93.1 FM in the greater Ottawa area or at
ckcufm.com
from anywhere around the world. Lots of new releases this afternoon as well as some older gems thrown into the mix. Enjoy and please do drop me a line.
Tetrapath III: Love
Hafez Modirzadeh - In Chromodal Discourse
Tetrapath II: Life
Hafez Modirzadeh - In Chromodal Discourse
Lá Vem Você
Criolo - Espiral de Ilusão

Al Asafir
Kamal Keila - Habibi Funk: An Eclectic Selection of Music from the Arab World

Unknown
Attarazat Addahabia - Habibi Funk: An Eclectic Selection of Music from the Arab World

Argos Farfish
Sharhabeel Ahmed - Habibi Funk: An Eclectic Selection of Music from the Arab World

Mawuto
Kodjovi Kush & Afrospot All Stars - Love in Africa

Nas Águas
Criolo - Espiral de Ilusão

Qual E
Marcelo D2 - A Procura da Batida Perfeita
Shams
Quadro Nuevo & Cairo Steps - Flying Carpet

Awal
3MA (feat. Ballaké Sissoko, Driss El Maloumi & Rajery) - Anarouz

Main Naraye Mastana
Abida Parveen - Ishq
Akhiyan Udeek Diyan
Rahat Fateh Ali Khan & Nusrat Fateh Ali Khan - 50 Greatest Ever Hits from the Master and His Disciple
Al Itshitit
Mustafa Al Sunni - Songs of the Sudan
Abatina
Calypso Rose - Far From Home
Leave Me Alone
Calypso Rose - Far From Home
London Town
Kobotown - Where the Galleon Sank

Karachi Burning
Kobotown - Where the Galleon Sank

Awo
Toto Bona Lokua - Bondeko

Sahra
Tootard - Laissez Passer

Mazzikaw Khof
Maryam Saleh, Maurice Louca & Tamer Abu Ghazaleh - Lekhfa
Kalapom-Kalapom
Mónika Lakatos - Romanimo

Doli Laceja nga stani
Saz'iso - At Least Wave Your Handkerchief At Me

Mambo a la Braque
Javier Alvarez - Electro Clips
Pongase Para Las Cosas
Estrellos de Areito - Los Heroes