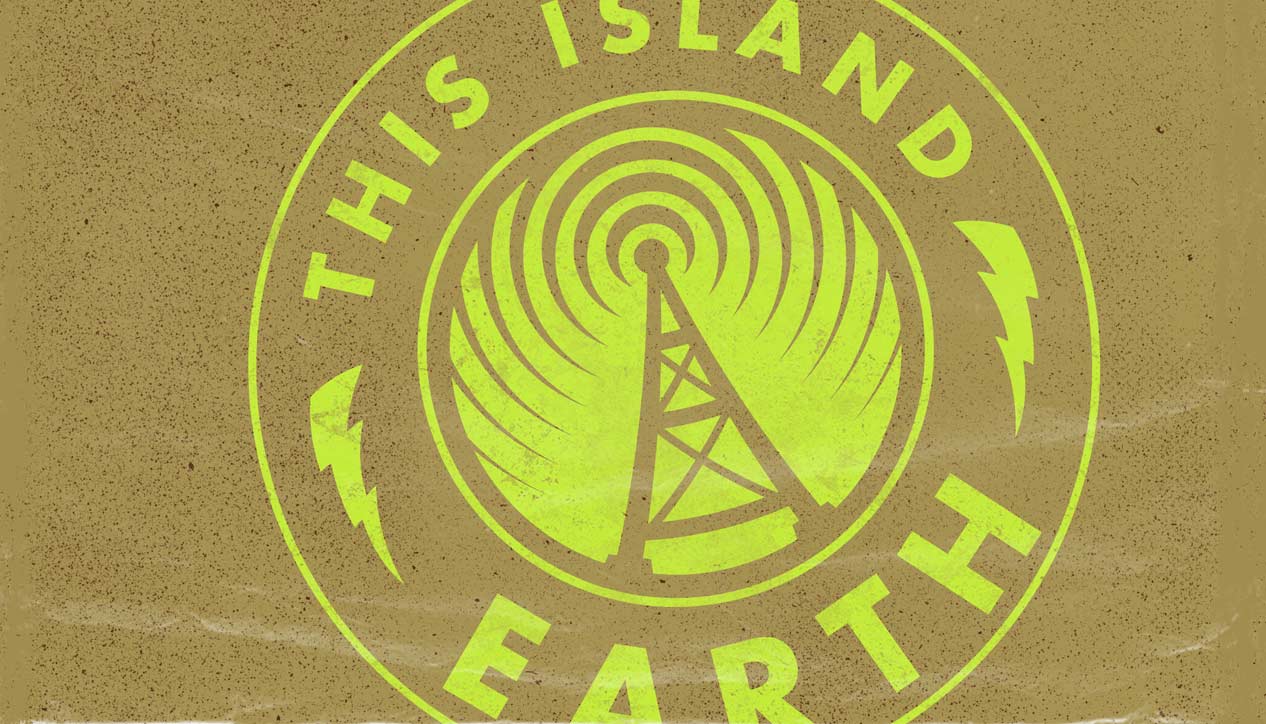 This Island Earth
Sunday April 16th, 2017 with Manmohan Panesar
New Releases Galore!
Welcome to another addition of THIS ISLAND EARTH, CKCU's weekly program (Sunday 1-4 pm) dedicated to great music from all over the globe. Happy Easter and Happy Vaisakhi to all people from the Christian and Sikh communities, respectively, who celebrate on this occasion. This week we feature mainly new releases that have caught me ear and we'll start off with a new release from the superb Belgian group, Black Flower, with a great funky Ethio-jazz vibe. From there we branch off far and wide and feature a fair number of fusion pieces, as well as visits to Colombia, France, Cuba, Portugal, Brazil, Uruguay, Hungary, Serbia, Lebanon, Punjab, Iran, Japan, etc. . I welcome you to drop me a line on the right hand side of the screen. Enjoy!
Artifacts
Black Flower - Artifacts

Bones
Black Flower - Artifacts

Lunar Eclipse
Black Flower - Artifacts

Malaria
Ondatrópica - Baile Bucanero

Estar Contigo
Ondatrópica - Baile Bucanero

Compréhension
Fanga - Kaléidoscope

Oualahila ar Tesninam
Tinariwen (Transglobal Underground Mix) - erraforming in Analogue Space: IRL Remixes (2000-2015)

Sur des carnets nus
Lo 'Jo (Syriana Mix) - erraforming in Analogue Space: IRL Remixes (2000-2015)

A Voice Has Power
Dub Colossus (Insentisi Mix) - erraforming in Analogue Space: IRL Remixes (2000-2015)

Convoy
Acholi Machon (Penguin Café Orchestra Mix) - erraforming in Analogue Space: IRL Remixes (2000-2015)

Eleggua
Daymé Arocena - Cubafonía

La Rumba Me Llamo Yo
Daymé Arocena - Cubafonía

Injuriado
António Zambujo - Até Pensei Que Fosse Minha

O Meu Amor (feat. Carminho)
António Zambujo - Até Pensei Que Fosse Minha

Tropicana 70
Plena Sensacional - Macondo Revisitado: The Roots Of Subtropical Music (Uruguay 1975-1979)

Tördelős
Dresch Quartet - Tördelős

Čhaje Šukarije
Bilja Krstic & Bistrik Orchestra - Svod: Traditional Songs from Serbia and the Balkans

Nasro Mansoor Guru Gobind Singh
Partap Brothers - Live
Ana Li Habibi
Marcel Khalife & Mahmoud Darwish (feat. Rami Khalife & Gilbert Yammine) - Andalusia of Love

Andalos Al Hob
Marcel Khalife & Mahmoud Darwish (feat. Rami Khalife, Gilbert Yammine & Bachar Khalife) - Andalusia of Love

Achikain
Marcel Khalife & Mahmoud Darwish (feat. Rami Khalife, Gilbert Yammine & Bachar Khalife) - Andalusia of Love

Shopeh
Young Iranian female voices - Songs in the Mist

Bahar e Delneshin
Young Iranian female voices - Songs in the Mist

Petite pièce pour un inconnu
Koki Nakano & Vincent Segal - Lift

A Lady Just Quit Smoking
Koki Nakano & Vincent Segal - Lift