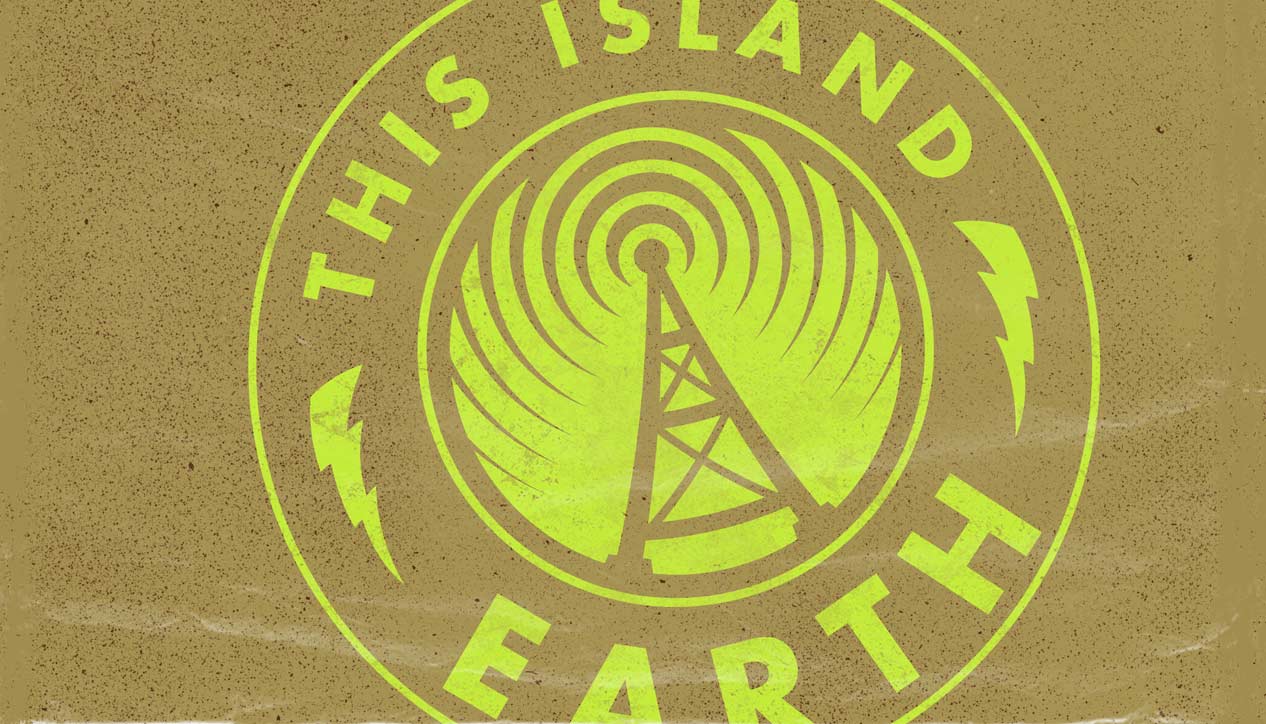 This Island Earth
Sunday December 25th, 2016 with Manmohan Panesar
Supposed to be FAVOURITE LISTENS of 2016 but due to some technological issues we are improvising this afternoon
Welcome to THIS ISLAND EARTH, CKCU's weekly program dedicated to music from around the world, airing every Sunday afternoon from 1-4 pm. We are broadcasting on Christmas Day as we do 365 days a year. Stick around for some great sounds this afternoon as we improvise due to unexpected technology problems, which don't allow me to play the show as planned (Favourite Listens of 2016). I shall present that show the next time I'm on-air!
El Danzon de Moises
Roberto Juan Rodriguez - El Danzon de Moises
Comparsa en Altamar
Roberto Juan Rodriguez - El Danzon de Moises
Shalom a Shango
Roberto Juan Rodriguez - El Danzon de Moises
Jerusalem Market
Roberto Juan Rodriguez - El Danzon de Moises
Mother's Love
Tesfa Maryam Kidane - Ethiopiques
Sema
Tlahoun Gessesse - Ethiopiques
Milenu
Tewelde Reddu - Ethiopiques
Embi Ila
Beyene llabte - Ethiopiques
Capetown Fringe
Dollar Brand - Capetown Fringe
Yaba E (Farewell)
Solomon Ilori and his Afro-Drum Ensemble - African High Life
Jojolo (Look at this Beautiful Girl)
Solomon Ilori and his Afro-Drum Ensemble - African High Life
(The Troubled World)
Solomon Ilori and his Afro-Drum Ensemble - African High Life
A Dara
Orlando Julius and Ashiko - Dance Afro-Beat
Aye Le
Orlando Julius and Ashiko - Dance Afro-Beat
Minuit
Ernest Ranglin - In Search of the Lost Riddim
Ala walee
Ernest Ranglin - In Search of the Lost Riddim
I'm in the Mood for Ska
Lord Tanamo - Trojan Ska Box Set Disc.1
Over the River
Justin Hinds & the Dominoes - Trojan Ska Box Set Disc.3
If I Didn't Love You
Eric Morris - Trojan Ska Box Set Disc.3
The Tide is High
The Paragons - Trojan Ska Box Set Disc.3
Next Door Neighbour
Owen & Leon Silveras - Trojan Ska Box Set Disc.1
Watermelon Man
Baba Brooks Band - Trojan Ska Box Set Disc.1
Musical Collage
Various Artists - Balkan Voices
Poor One's Joy
Various Artists - Balkan Voices
Nujum Al-Lail
Abdel Gadir Salim - Nujum Al-Lail/Stars of the Night
Ikhtitaf Fi Assaraya
Hughes de Courson & Ahmed al Maghreby - Mozart in Egypt
Double Quartet in F
Hughes de Courson & Ahmed al Maghreby - Mozart in Egypt
Lamma Bada Yatathenna Symphony No. 40
Hughes de Courson & Ahmed al Maghreby - Mozart in Egypt