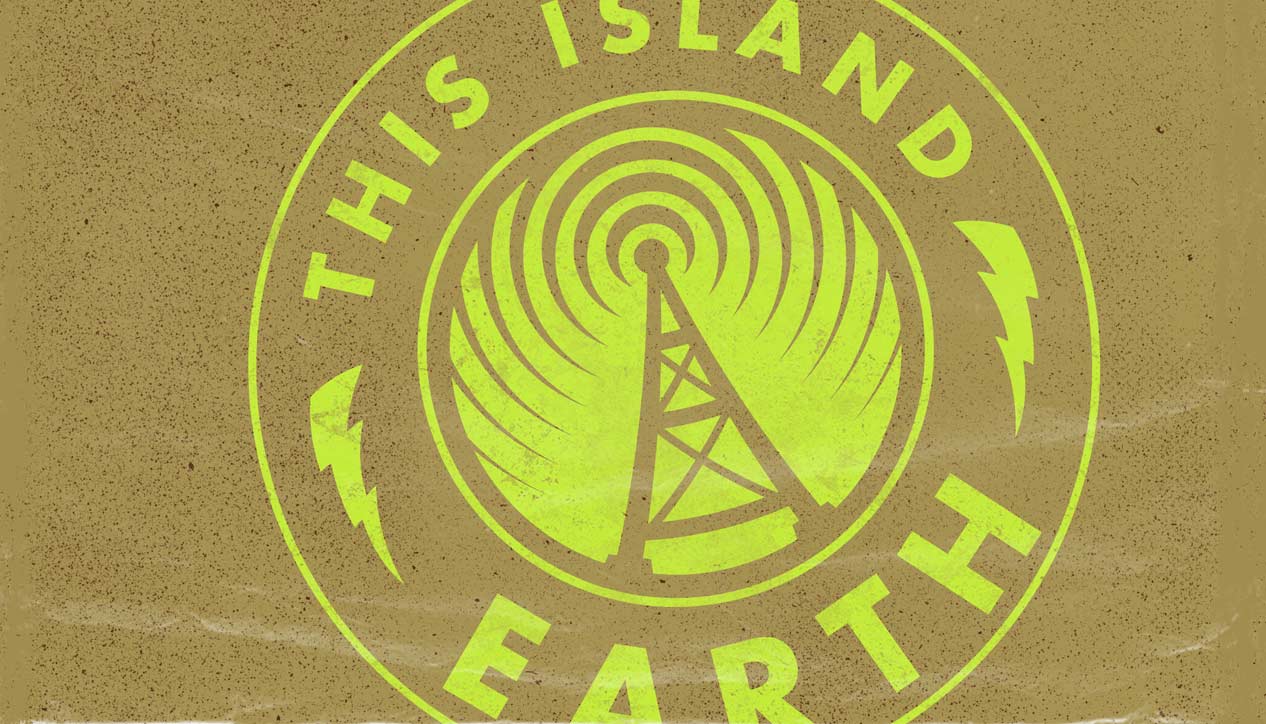 This Island Earth
Sunday January 31st, 2010 with Ron Steeds
The Griots Footsteps
Slither (theme)
Annoushka Shankar & Karsh Kale - Breathing Under Water
Graham Haynes went to live in Paris in the early eighties in search of musical inspiration and discovered where the music of the planet converged.
The Griots Footsteps
Graham Haynes - The Griots Footsteps - Verve
Getting to the source...
Kenouna
Ali Farka Toure & Toumani Diabate - Ali & Toumani - World Circuit

Mumakata
Codona - Codona - ECM
Akwaaba (Welcome)
Francis Bebey - Akwaaba - Valley Media
We leave West Africa to hear four wonderful vocal performances.
Love Came Here
Lhasa - Lhasa - Nettwerk Records

Mi'Ma 'Amakim (Out of the Depths)
Idan Raichel - The Idan Raichel Project - Cumbancha
Khadri
Aida Nadeem - Out of Bagdad - Egea
Bati
Bill Laswell Sacred System - Book of Exit: Dub Chamber 4 - ROIR
Back to planet hopping and other impressions of the griot...
Dub Line
Lee "Scratch" Perry - Produced & Directed By the Upsetter - Pressure Sounds
Souratha
Youcef El-Oujdi - Sahara Mile Uma Noites - Azul
Not a Crime
Gogol Bordello - BBC3 Awards For World Music 2007 - Manteca
Zampona
Markus Stockhausen - Sol Mestizo - ACT
Some music with a Latin flavour...
Celos
Gotan Project - BBC3 Awards For World Music 2007 - Manteca
Almoraima
Paco de Lucia - Gold - Mercury
Viola Meu Bem (Guitar, My Love)
Badi Assad - Verde - Universal
Agbara
Souljazz Orchestra - Rising Sun - Strut Records


A pair of recordings that feature ancient instruments in a contemporary setting.
amulet of Bes
Glen Velez - Seven Heaven - CMP
Adela
Stephan Micus - Desert Poems - ECM
A little tango music to end the show...
Little Tango
Richard Galliano & Michel Portal - Blow Up - Dreyfus
La Casita de Mis Viejos
Vale Tango - Musicas de Noche - Winter & Winter