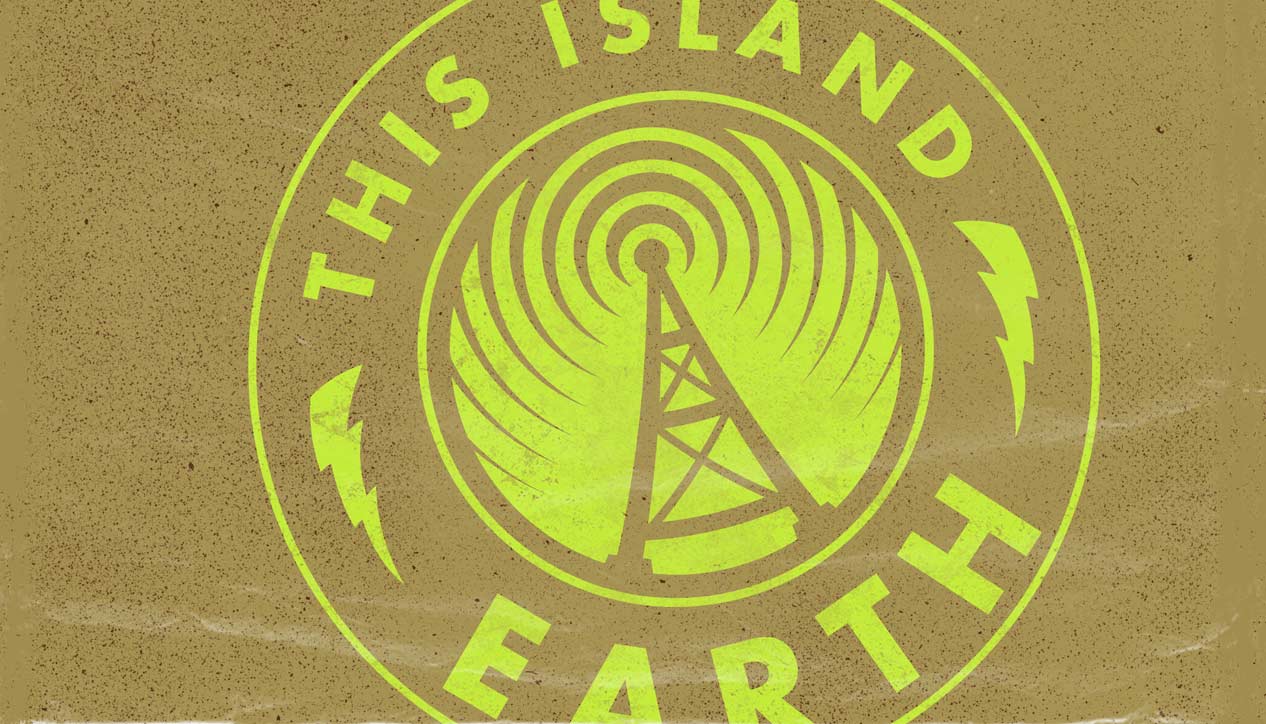 This Island Earth
Sunday October 3rd, 2010 with Alnoor Allidina
Hanging out on Planet Earth
Along with the usual assortment of Earthling music, Alnoor Allidina takes a look at how the Hang, a relatively new percussion instrument, is being used by musicians around the world.
Hour 1 begins in the Middle East and we work our way into Africa.
FemRen
Dupain - Cuisine Non-Stop Introduction to the French Nouvelle Generation - Luaka Bop
The Passion of Rumi
Shahram Nazeri - The Passion of Rumi - QuarterTone
Dastgah Systems: Classical Music of Iran
Ahmad Ebadi - Avaz of Dashti - Smithsonian Folkways
Ando Le
The Lloyd Miller Trio - The Lloyd Miller Trio EP - Jazzman
Amdagh
Terakaft - Akh issudra - Tapsit
Simaya Chunye Oketo
D.O. Misiani - The King Of History - Classic 1970s Benga Beats From Kenya - Sterns
Zizi
Orchestre Poly-Rythmo de Cotonou - Echos Hypnotiques - Analog Africa
Haintany
Tarika - 10: Beasts, Ghosts & Dancing With History - Trioka
Tuareg
Gianmaria Testa - Altre Latitudini - Le Chant du Monde
In hour two, we look at various uses of the Hang. The Hang is a percussion instrument developed in Switzerland about ten years ago and resembles two woks fused together. It sounds a bit like a steel drum and is played with hands, which leads to a great variety of tones and rhythms.
2B Free
David Pantanjali Samson - n/a
Bergamot
Niel Golden - It's a Journey - Dog My Cat

Knee-Deep In The North Sea
Portico Quartet - Knee-Deep In The North Sea - Vortex
Steps in the Wrong Direction
Portico Quartet - Knee-Deep In The North Sea - Vortex
Kaira
Jean-Jacques Avenel - Waraba - Songlines
Raindrops
Gurpreet Chana - n/a
And The Groove
Davide Swarup - Music for Hang
Kassahwa
Stella Chiwese - Shingu
Mwendamberi
Kurai Blessings Mubaiwa - Mbira X-Plozhen - Independent
Fire Down Below
Jamaican Steel Band - Steel Band Music of the Carribbean - Legacy International Recordings
In hour 3 we go pop.
Mbiya kitoko
Apkass - En marchant vers le soleil - Bassofone!
Pie Izquierdo
Ana Tijoux - 1977 - Nacional
Sube
Ana Tijoux - 1977 - Nacional
Based in Staten Island, the Budos Band released their third volume of "Afro-Soul" in the middle of August. The songs feature dark riffs influenced by Ethiopian grooves, soul, and rock.
Reppirt Yad
The Budos Band - III - Daptone

Golden Dunes
The Budos Band - III - Daptone

Black Venom
The Budos Band - III - Daptone

The Model
Seu Jorge and Almaz - Seu Jorge and Almaz - Now Again
Funk De Umbigada
Saravah Soul - Cultura Impura - Tru Thoughts
Mestico
Saravah Soul - Cultura Impura - Tru Thoughts
Fire in the Zoo
Mulatu Astatke / The Heliocentrics - Inspiration Information Volume 3 - Strut
Waiver
Youngblood Brass Band - Is That a Riot? - Layered Music
Redbone
Cassandra Wilson - Blue Light Til Dawn - Blue Note