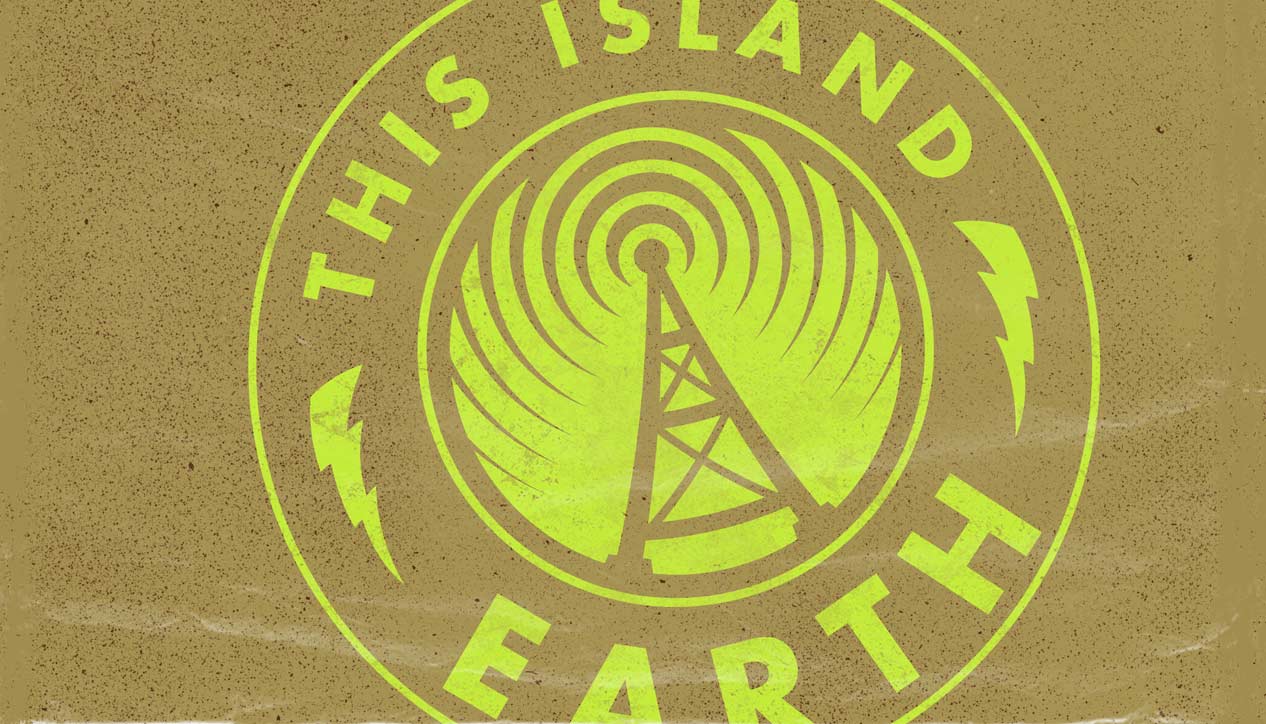 This Island Earth
Sunday January 17th, 2016 with Manmohan Panesar
A mix of new and not so new tracks from around the globe
Welcome to This Island Earth, CKCU's weekly 3 hour program on Sunday afternoon which features music the very best music from around the world. This afternoon we feature some new releases as well as some older ones that caught my ear. Stick around and drop me a line with any questions, comments or feedback.
Enchantment
Sabu Martinez - Sabu's Jazz Espagnole
Pongase de los cosas
Estrellos de Areito - Los Heroes
La Voz del Sinchi
Bareto - Impredicible

Teatro (Dom Quixote)
Tom Zé - Estudando o Pagode
A Volta Do Trem Das Onze
Tom Zé - Estudando o Pagode
Beatles a Granel
Tom Zé - Estudando o Pagode
Irene
Caetano Veloso - Tropicalia
Ave Genghis Khan
Os Mutantes - Tropicalia
Aredze
The Zulus - Hugh Masakela Presents the Chisa Years
A Cheeka Laka Laka
Baranta feat. Miatta Fahinbulleh - Hugh Masakela Presents the Chisa Years
Awe Mfana
Johanesburg Street Band - Hugh Masakela Presents the Chisa Years
Traffic iJemile
Dizu Plaatjies & Friends - Ubuntu: The Common String

Lobi
Vula Viel - Good is Good

Kassi Doundo
Kandia Kouyate - Renascence

An Ka Foli Ke
Bwazan - Lost in Mali

Ghaltan Ana
Mustafa Al Sunni - Songs of the Sudan
Sivas Halayi
Kayhan Kalhor & Erdal Erzincan - Kula Kulluk Yakisir Mi
Hem Okudum Hem Yazdim/Cagri
Kardes Turkuler - Kerwane

Spring Dawn in the Snowy Mountains
Yuan Deng - The Mountain and the River

Soldiers of the Long March
The Guo Brothers & Shung Tian - Yuan
Midel
George Telek - Celebration of a Legend

Unknown
Unknown Field Recordings - Vol. 8: Vocal and Instrumental Music from East and Central Flores - Smithsonian Folkways
Junun
Shye Ben Tzur, Jonny Greenwood & The Rajasthan Express - Junun

Tum Nazar Se/Cyfri'r Ser
Ghazalaw - Ghazalaw

Snake!
Rudresh Mahanthappa - Kinsmen