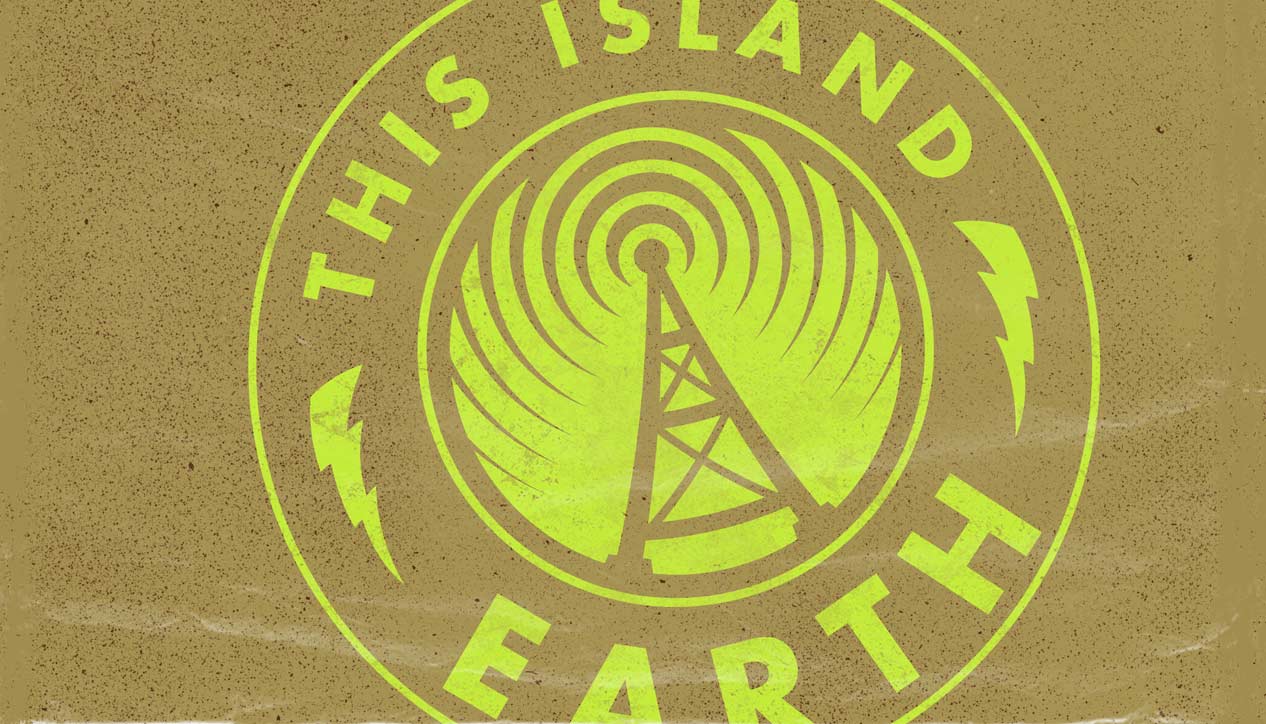 This Island Earth
Sunday April 26th, 2015 with Neil Bakshi
For 20 years the Festival Les Suds, à Arles has brought together musicians that come from lands that share the Mediterranean region. To start the show, we'll listen to music from some of the musicians featured at this year's festival. If you find yourself in the South of France in July, make sure to take in some of these great concerts. Let us know how it was!
Las manillas del reloj (Tangos)
Rocío Márquez - Claridad
Clejani Love Song
Taraf de Haïdouks - Of Lovers, Gamblers & Parachute Skirts

De Mashreq à Maghreb (feat. Mehdi Nassouli)
Titi Robin - Taziri

Greek Suite II: Nanourisma
Charles Lloyd & Maria Farantouri - Athens Concert
Birds Requiem
Dhafer Youssef - Ascetic Journey

The Collection
Lena Chamamyan - Lamma Bada Yatathana
Madrugada Sem Sono
Gisela João - s/t
Blandine
Zanmari Baré - Mayok flér

Ndiri Ndanogio Niwe (Batida 1977 Remix)
Mbiri Young Stars - Soundway Remixed
This week Konono No 1 founder Mingiedi Mawangu died, aged 85. He invented the electric likembe that defined the band's sound. Have a listen.
Ditshe Tshiekutala
Orchestre Tout Puissant Likembe Konono No 1 De Mingiedi - Lubuaku
Lufuala Ndonga
Konono No.1 - Konono No.1
Djamilla's Secret
Donso - African All Stars (Best Indie & Alternative African Recordings from 1970 to 2015)

Uwa the Peacock
Ibibio Sound Machine - African All Stars (Best Indie & Alternative African Recordings from 1970 to 2015)

Avertissement
Fouma System - African All Stars (Best Indie & Alternative African Recordings from 1970 to 2015)

Gevaar Ingozi
Cape town Effects - African All Stars (Best Indie & Alternative African Recordings from 1970 to 2015)

Magret Aloor
Owiny Sigoma Band - African All Stars (Best Indie & Alternative African Recordings from 1970 to 2015)

Sunny Sky
Afrobeat Makers - African All Stars (Best Indie & Alternative African Recordings from 1970 to 2015)

Melody of Kashmir in Contemporary Music
Rahul Sharma - Music of the Himalayas
Tamadiara
Rail Band - Moko Diolo
Moko Diolo
Rail Band - Moko Diolo
Nanthan
Rail Band - Nanthan
Nabayé Tabayé
Rail Band - Nanthan
Sinsimba
Rail Band - Orchestre du Buffet Hôtel de la Gare de Bamako