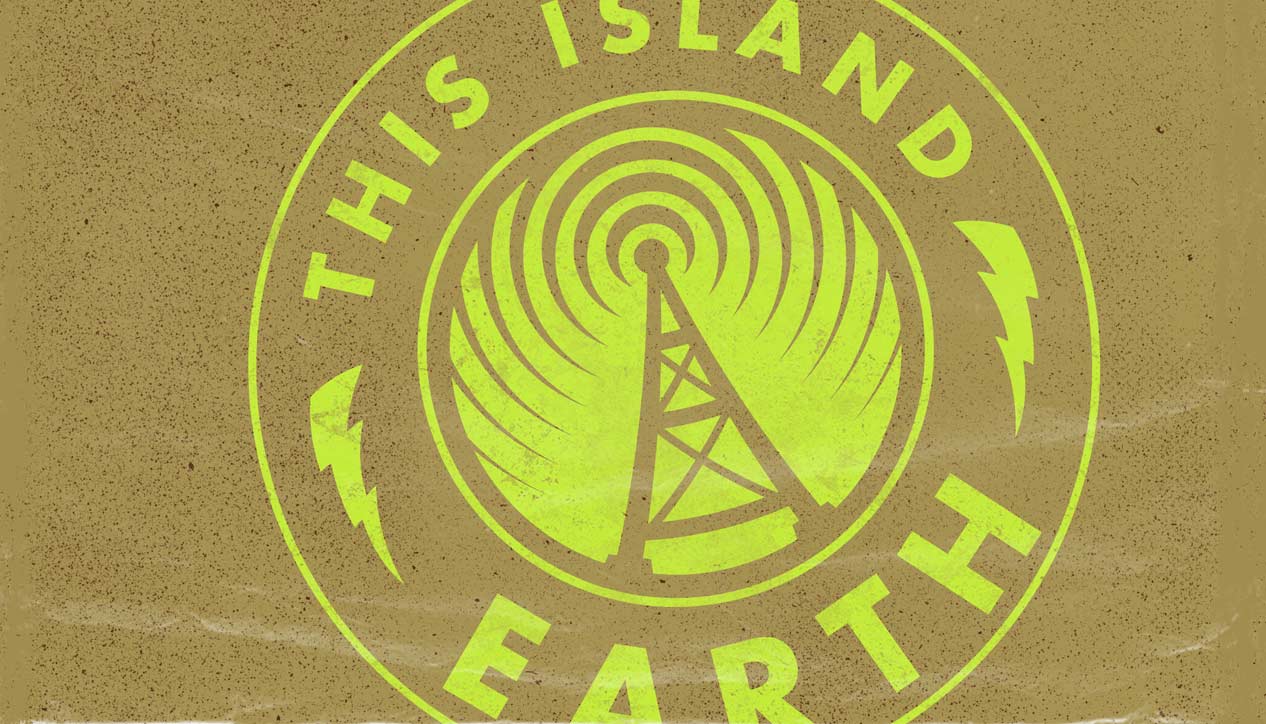 This Island Earth
Sunday March 8th, 2015 with Manmohan Panesar
Happy International Women's Day
Hi! Welcome to THIS ISLAND EARTH, CKCU's weekly program featuring sounds from around the globe. Today is International Women's Day, a global day celebrating the economic, political and social achievements of women past, present and future. This program will is dedicated to the women and men who fight for social and economic justice for women and for all. We will guide you through women artists from every continent. Enjoy!
Tumala
Vaartina - Tumala - Mipu
Bíssa
Fatoumata Diawara - Fatou - Nonesuch
Eguetmar
Noura Mint Seymali - Tzenni - Glitetrbeat
Dounia
Mamani Keita - Kanou - World Village
Soukura (It's Late)
Alsarah & The Nubatones - Soukura - Wonderwheel
The Season
Beanfield - The Season - Compost
Eu Sou Mais Eu
Anna Mazzotti - Brazilian Beats - Mr. Bongo
Carnaval De San Lorenzo De Tarapacá
Pascuala Ilabaca Y Fauna - Busco Paraiso - Petiti Indie

Arbolé, Arbolé
Marta Gómez - Contigo - ARC Music
Azucar de Cana
Eva Allyon - The Soul of Black Peru - LuakaBop
Afro-Blue/Zum Zum
Susana Baca - Espirituvivo - LuakaBop
Vou Recomacar
Gal Costa - Tropicalia - Soul Jazz
Maria, Maria
Mercedes Sosa - 30 Anos - Polygram Discos
La Celestine
Lhasa - La Llorona - Independent

Fado Corrido
Amália Rodrigues - Fado Corrido - Columbia
Amor Afoito
Ana Moura - Desfado - Universal
Juana Rosa
Misia - Ruas - AZ
In Gradina Cu Tufani
Romica Puceanu & the Gore Brothers - Sounds from a bygone Age - Asphalt Tango
Mazurek Przystalowski
Ewa Grochowska& Zawiiejoki - Mazurka - Muzyka Odnaleziona
Fuzesi Iakodalmas
Marta Sebestyen and Muzsikas - Morning Star - Rykodisc
Resti Ke Batirides
Sotiria Bellou - Grecia - Resistencia
Little Angel (jung Collective Rehash)
Loretta Heywood - Seven Heven - BBE
Which Side are You On?
Paula Bomba Golzalez - Which Side are You On? - UFCA

Do What
The Jivers (feat Anqui) - Jazz and Milk Breaks - Jazz and Milk
Leela
Susheela Raman - Music for Crocodiles - Narada
Se Me Hizo Facil
Concha Buika - En Mi Piel - Warner
Bladi
Souad Massi - Raoui - Island
Tab en-Nasim al Alil
Oum Kalthoum - El Sett - Buda Musique
Baghdad Wal Chourra
Fairuz - The Legendary Fairuz - Hemisphere
Zahid Ne
Abida Parveen - Raqs-E-Bismil - Music Today
Wings of Dawn
Sheila Chandra - Monsoon - Mercury
Rose Marie
Leyla McCalla - Vari-Colored Songs: A Tribute to Langston Hughes - Fat Possum
Katajjaq
Lusi Kuni & Soria Eyituk - Canada: Inuit Games and Songs - Unesco

Mahlalela
Letta Mbulu - Presents From The Vaults Of Chisa 1965-1976 - BBE