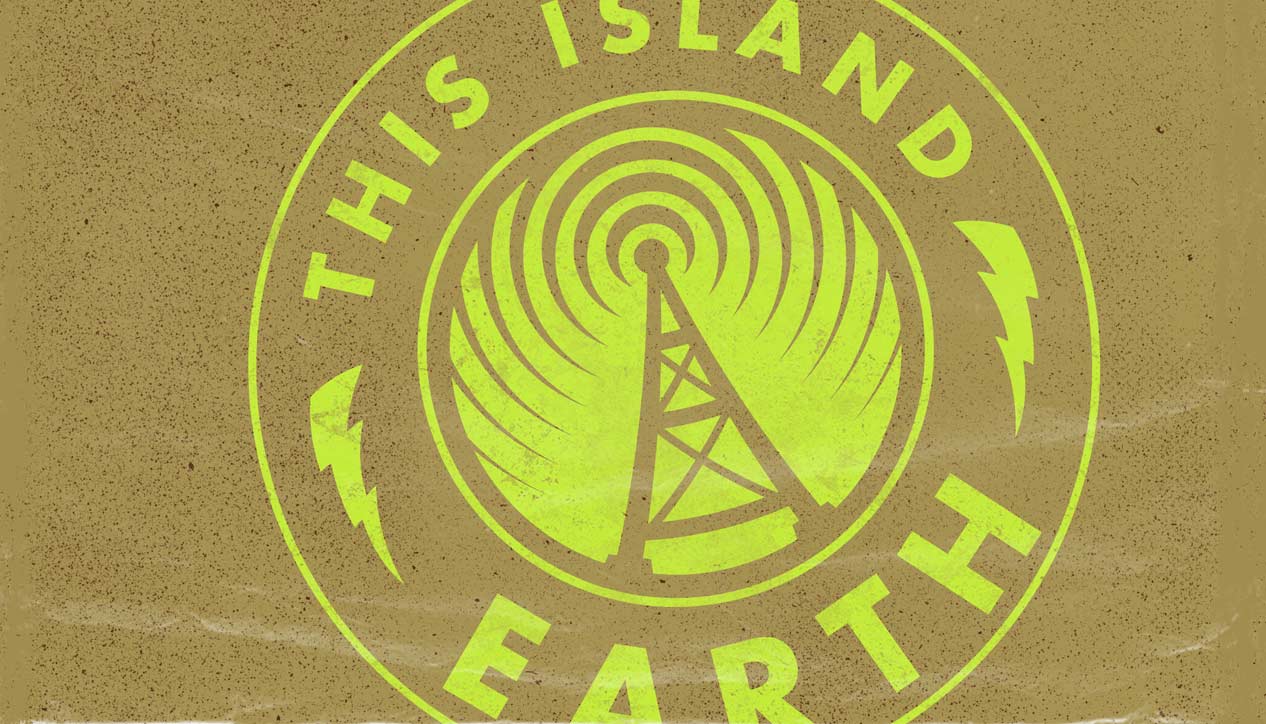 This Island Earth
Sunday February 1st, 2015 with Manmohan Panesar
Jazzy, edgy, and groovy tunes
Welcome to THIS ISLAND EARTH, CKCU's weekly show on world musics. This week's program will feature mainly jazzy, edgy, groovy sounds. We'll start with a a few tracks as a tribute to MLK and his important work towards the end of his life when he and others attempted to bring together all people in order to fight against corporate America, poverty, war profiteering and for social and economic justice for ALL. That fight continues today! I hope you stick around for the show or at least part thereof. Drop me a line if you have any questions or comments. Enjoy!
The Revalution Will Not Be Tell Lie Vise
IG Culture (feat. Niles 'Asheber' Hailstones and Heru Hailstones, Antonio Feola, Spry Crispen & Mr. Mensah) - Soulful Shanghai - Kindred Spirits
Toast To the People
Black and Blues - Liberation Music: Spiritual Jazz and the Art of Protest - Flying Dutchman
Sais (Egypt)
Lonnie Liston Smith & The Cosmic Echoes - Liberation Music: Spiritual Jazz and the Art of Protest - Flying Dutchman
Space-A-Nova
Stanton Davis' Ghetto/Mysticism - Freedom, Rhythm & Sound - Revolutionary Jazz & The Civil Rights Movement 1963-82 - Soul Jazz
81st Street
The Hastings Street Jazz Experience - Freedom, Rhythm & Sound - Revolutionary Jazz & The Civil Rights Movement 1963-82 - Soul Jazz
Africa
Oliver Lake/Ntu - Freedom, Rhythm & Sound - Revolutionary Jazz & The Civil Rights Movement 1963-82 - Soul Jazz
Kazuko (Peace Child)
Pharoah Sanders - Journey to the One - Evidence
Black Man and Woman of the Nile (Part 2)
The Pyramids - Birth/Speed/Merging - EM
Losalamitos (Latinfunklovesong)
Gene Harris - Astral Signal - Blue Note
Space Odyssey
Marcus Belgrave - Gemini - Tribe
Vibes From The Tribe
Philip Ranelin & Tribe - Message From The Tribe - An Anthology Of Tribe Records: 1972-1977 - Tribe
Tons And Tons Of B.S.
Wendell Harrison - Reawakening - Wendell Harrison Anthology - Tribe
Farewell To The Welfare
Wendell Harrison - Reawakening - Wendell Harrison Anthology - Tribe
Egypt Strut
Salah Ragab & The Cairo Jazz Band - Egyptian Jazz (Remastered) - Art Yard
Mappo
Bennie Maupin - The Jewel In the Lotus - ECM
Descarga
Gerardo Frisina - Ad Lib - Schema
Babalonia
Ricardo Marrero & The Group - Nu Yorica! - Soul Jazz
The New Frankiphone Blues
Philip Cohran & The Artistic Heritage Ensemble - The Zulu 45s Collection - Jazzman
Steamin' Blues
The Hot 8 Brass Band - The Life & Times Of... - Tru Thoughts
Orlando
Dennis Mpale - Next Stop... Soweto 3 : Giants, Ministers & Makers - Jazz In South Africa 1963-1978 - Strut
Mulatu's Mood
Mulatu Astatke - Mulatu Steps Ahead - Strut
Ordog Bujt A Botomba
Balogh Kálmán & The Gipsy Cimbalom Band - World Music From Hungary - Folk Europa
Vision of Kali (Extended)
Club d'Elf - Now I Understand - Accurate
Nuevayorkino
Setenta - Latin Piece of Soul - Hot Casa
Maria, Maria
King Nando - The Soul Of Spanish Harlem - Ace