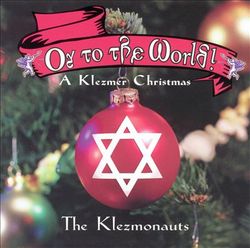 This Island Earth
Sunday December 21st, 2014 with Alnoor Allidina
Favourite Listens of 2014 / Real World 25
Thanks for tuning in! We'll start with some of my favourite new listens of 2014, most of which actually was actually released in 2014. In the second half of the program, we'll sample from the Real World 25th Anniversary 3-CD set. Some great old favourites, and likely some tunes you have not heard before.
Good King Winceslas
The Klezmonauts - Oy to the World
Mainaa Tam Pom Loe
Panom Promma - The Sound Of Siam, Vol. 2 (Molam & Luk Thung Isan From North
Teoy Salap Pamaa
Angkanang Kunchai - The Sound Of Siam, Vol. 2 (Molam & Luk Thung Isan From North
La Tristeza - Invitando a Salvadora
Meridian Brothers - Salvadora Robot
Sa
Metameta - MetaL MetaL
Sommet En Sommet
The Souljazz Orchestra - Inner Fire

AfroJewban Suite
Alex Kontorovich - Deep Minor
Evo Srcu
Söndörgő - Tamburocket Hungarian Fireworks
Tikifite
Noura Mint Seymali - Tzenni
Tzenni
Noura Mint Seymali - Tzenni
La Palabra
Aziza Brahim - Soutak
Chaingang
Jah Wobble presents PJ Higgins - Inspiration
What Have I Become
Jah Wobble presents PJ Higgins - Inspiration
Jaane Na
Kiran Ahluwalia - Sanata : Stillness

Jagadodharana
Ravichandra Kulur - Eternal Breath
Çarsamba
Andrew Downing and Guc Basar Guile - Antahar

Beware The Fetish
Kasai Allstars - Beware The Fetish
One Man Show
Femi Kuti - No Place For My Dream
Real World Records celebrated its 25th birthday in 2014. Founded in 1989 by Peter Gabriel (after co-founding WOMAD in 1980), the label has gone on to release over 200 albums, including the likes of Nusrat Fateh Ali Khan, Dub Colossus, The Blind Boys of Alabama, Sheila Chandra, and Afro-Celt Sound System. Some real world heavies here.

Much of the Real World catalog was (and is) recorded at the Real World Studios in Box, UK, giving the label a distinctive sound & production value. To my ears, the label's more conservative sound is somewhat out of fashion, given the trend towards re-issues and rawer sounds. However, there is little doubt that Real World will continue to release strong musical statements for years to come.

Real World 25 Disc 1: Greatest Hits
Mustt Mustt
Nusrat Fateh Ali Khan - Real World 25
The Feeling Begins
Peter Gabriel - Real World 25
Sisitizo La Amani Duniani
Hukwe Zawose - Real World 25
Guragigna
Dub Colossus - Real World 25
Offering Chant (Unplugged)
Lama Gyurme - Real World 25
Real World 25 Disc 2: From the Vaults
Mariama
Pape & Cheikh - Real World 25
Innulamane
Toumast - Real World 25
Take My Heart
Djivan Gasparyan, Michael Brook - Real World 25
To My First Love
Martenitsa Choir, Mara! - Real World 25
Utopia
Tom Kerstens' G Plus Ensemble - Real World 25
T'amo
Tenores Di Bitti - Real World 25
Real World 25: Fan Favourites
Iris
Daby Touré - Real World 25
Line
Portico Quartet - Real World 25
The City and the Stars
Spiro - Real World 25
Night Walk
JUJU - Real World 25
Ever so Lonely/Eyes/Ocean
Sheila Chandra - Real World 25