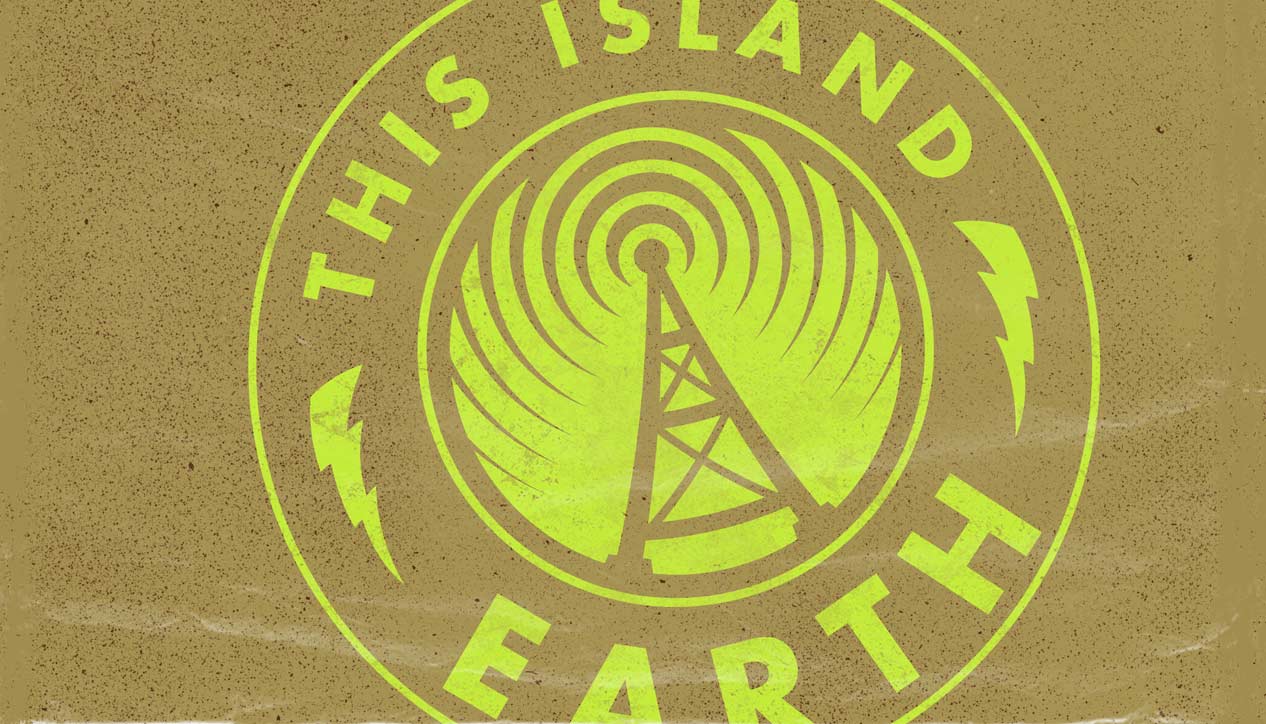 This Island Earth
Sunday May 25th, 2014 with Neil Bakshi
A little Soca, a little Brazilian-style Afro Beat, a few new releases. Stay tuned!
A long set of Brazilian style Afro-beat to start.
Origem
André Abujamra - Mafaro
Bass Do Tambô
BNegão & Os Seletores De Frequência - Sintoniza Lá
26
A Roda - La Estructura
Padinho
Afroelectro - s/t
Eru
Abayomy Afrobeat Orquestra - Daora: Underground Sounds of Urban Brasil - Hip-Hop, Beats, Afro & Dub - Mais Um Discos

Tema Di Malaika
Bixiga 70 - Ocupai - Mais Um Discos

Sou de Salvador
Rodrigo Campos - Bahia Fantástica
Musico
Lucas Santanna - O Deus que Devasta Mas Também Cura
Sofia
Pipo Pegoraro - Taxi Imã
Abre Alas (O Carro Destemido)
Tonho Crocco - Teo Solar
o que meu samba tem
Rabujah - O Que Meu Samba Tem
O Que Fazer?
André Sampaio & Os AfroMandinga - Rise of The Troubadour Warriors - Tropical Grooves & Afrofunk International Vol​.​3

Sonhando
Anelis - Sou Suspeita Estou Sujeita Não
Soca? Why not! But, why do so many Soca performers have Lord in their name? Anyone?
Vibrations Groove
Lord Shorty - International Soundclash
Carnival Long Ago
Roaring Lion - Tropical Discotheque
Teresa
Mighty Sparrow - s/t
Iron Bar
Lord Tanamo - The Trojan Ska Collection
Never Ever Worry
Lord Pretender - s/t
Sweet Music
Lord Shorty - Tropical Discotheque
Shango
Lord Nelson - Soundway - Remixed - Soundway

Carnival Drum
Lancelot Layne - Soundway - Remixed - Soundway

Labadi Warrior
The Busy Twist - Labadi Warrior - The People's Ear

Lingala
DRC Music - Kinshasa One Two
Duvdo
Quantic - Magnetica - Tru Thoughts

Tipfuxeni magaza
Vomaseve - unknown
Tiene Sabor, Tiene Sazon
Ondatropica - Soundway - Remixed - Soundway

Abeue
Os Rimistas - Daora: Underground Sounds of Urban Brasil - Hip-Hop, Beats, Afro & Dub - Mais Um Discos

Akh Mastani
DJ Rekha - Basement Bhangra
Aaja Nachiye
DJ Rekha - Basement Bhangra
str8 outa Bombay
Jai Paul - unknown
Meca
Levis Vercky's - Angola Soundtrack 2 - Hypnosis, Distorsions & Other Sonic Innovations 1969​-​1973 - Analog Africa

Ti Machine
Les Animateurs - Haiti Direct - Big Band, Mini Jazz & Twoubadou Sounds, 1960-1978 - Strut

A-Chi-Li-Pu
Dolores Vargas - Gipsy Rhumba The Original Rhythm of Gipsy Rhumba in Spain 1965 - 1974 - Soul Jazz

Brasil Pandeiro
Sonzeira - Brasil Bam Bam Bam - Talkin' Loud

Bagadaji Sirifoula
Toumani & Sidiki Diabaté - Toumani & Sidiki - World Circuit