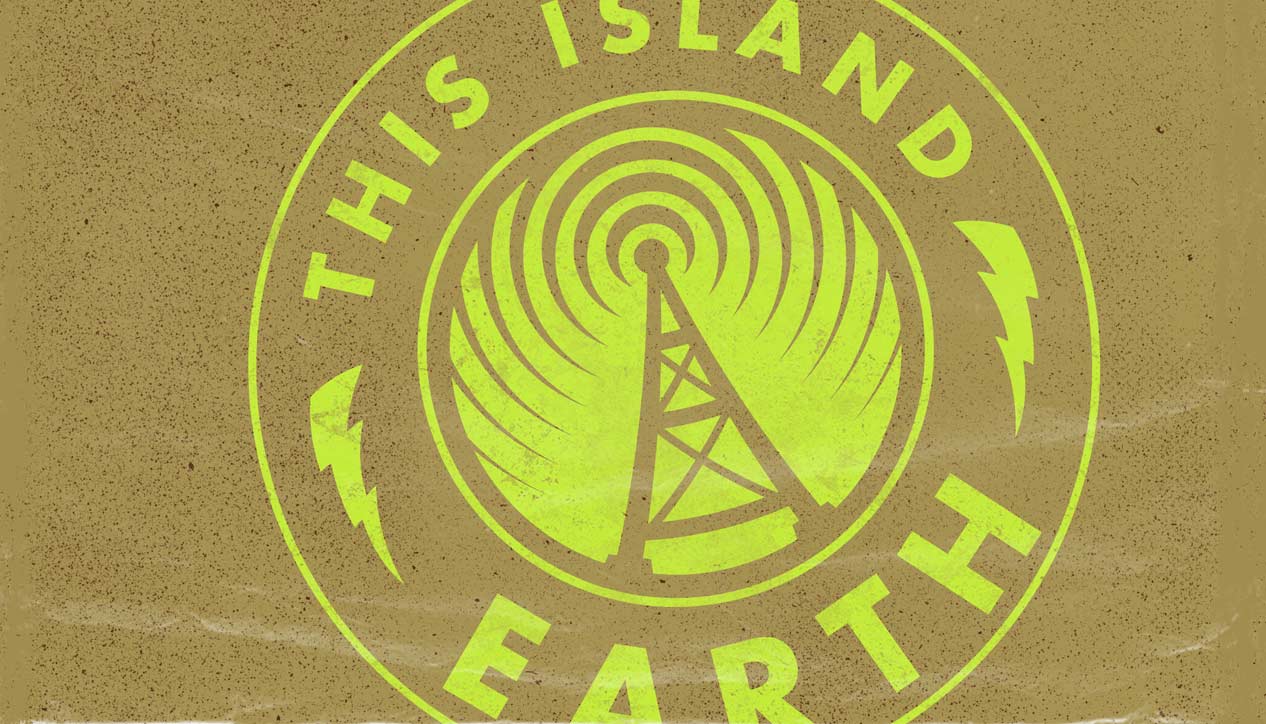 This Island Earth
Sunday June 20th, 2010 with Rob Bitschofsky
Ancient China to Imaginary Futures
Host Rob Bitschofsky starts with a listen to some ancient Chinese string instruments from Montreal-based Liu Fang. Then it's off to South Africa for a listen to each of the contenders in today's World Cup games. After that, a visit to the very traditional Italy as recorded by ethnomusicologist extraordinare Alan Lomax, in honor of the frolicking Ferraris of Preston Street's ItalFest this weekend. Finally, we'll touch down in some unnamed countries of an imaginary global future, with dispatches from travellers John Hassel, David Sylvian, Brian Eno and Holger Czukay.
Phumani Endlini
Jozi - Thunder Before Dawn: The Indestructible Beat of Soweto Vol. 2 - Earthworks/Caroline
Melody From a Bamboo House
Liu Fang - Chinese Traditional Pipa Music - Oliver Sudden Productions

The Moon is High
Liu Fang - Chinese Traditional Pipa Music - Oliver Sudden Productions

Three Variations of Plum Blossom
Liu Fang - Emerging Louts: Chinese Traditional Guzheng Music - Philmultic/Songcast

High Mountain and Flowing Water
Liu Fang - Emerging Louts: Chinese Traditional Guzheng Music - Philmultic/Songcast

Freedom Flowers
Liu Fang - Emerging Louts: Chinese Traditional Guzheng Music - Philmultic/Songcast

Vula Bops
Makgona Tshole Band - Thunder Before Dawn: The Indestructible Beat of Soweto Vol. 2 - Earthworks/Caroline
Llegada
Los Chiriguanos - Paraguay: Guarani Songs & Dances - Warm Up/World Music
Stefanova Solo Magyar
Michail Lapeak - Ethnic Music Classics in 78 RPM - Musical ArkIODA
Saltarello
Alfredo "Raffone" Durante & Filippo "Pippetto" Morante - The Alan Lomax Collection: Italian Treasury - Folk Music and Song of Italy - Rounder
Te Kupu
Te Vaka - Olatia - Warm Earth Records
Zibote
Ernesto Djedje - Le Roi du Ziglibithy - Popular African Music
San Vicente
Milton Nascimento - Mitons - Columbia
Stornelli
Calamita and Gucci - The Alan Lomax Collection: Italian Treasury - Folk Music and Song of Italy - Rounder
Trallalero
Male Voices - The Alan Lomax Collection: Italian Treasury - Folk Music and Song of Italy - Rounder
Su Tenore a Ballu
Male Voices - The Alan Lomax Collection: Italian Treasury - Folk Music and Song of Italy - Rounder
Ballo Tondo
Unidentified Flute and Guitar Players - The Alan Lomax Collection: Italian Treasury - Folk Music and Song of Italy - Rounder
Words with the Shaman: pt.1 Ancient Evenings
David Sylvian - Alchemy: an Index of Possibilites - Virgin
Words with the Shaman: pt. 2 Incantation
David Sylvian - Alchemy: an Index of Possibilites - Virgin
Chemistry
John Hassel/Brian Eno - Fourth World Volume 1: Possible Musics - Editions EG
Mea Culpa
Brian Eno/David Byrne - My Life in the Bush of Ghosts - Nonesuch
Number 8 Mix
Brian Eno/David Byrne - My Life in the Bush of Ghosts - Nonesuch
Help Me Somebody
Brian Eno/David Byrne - My Life in the Bush of Ghosts - Nonesuch
The Catherine Wheel
David Byrne - Ade - Sire
Alam Dub
Bill Laswell and Jah Wobble - Radioaxiom: A Dub Transmission - Palm Pictures
Alsema Dub
Bill Laswell and Jah Wobble - Radioaxiom: A Dub Transmission - Palm Pictures
Habana Transmission No. One
Bill Laswell - Imaginary Cuba - RCA
The Ancient Sound
Pharoah Sanders - Save Our Children - Polygram
Boot Woman Song
Holger Czukay - Canaxis - Mute