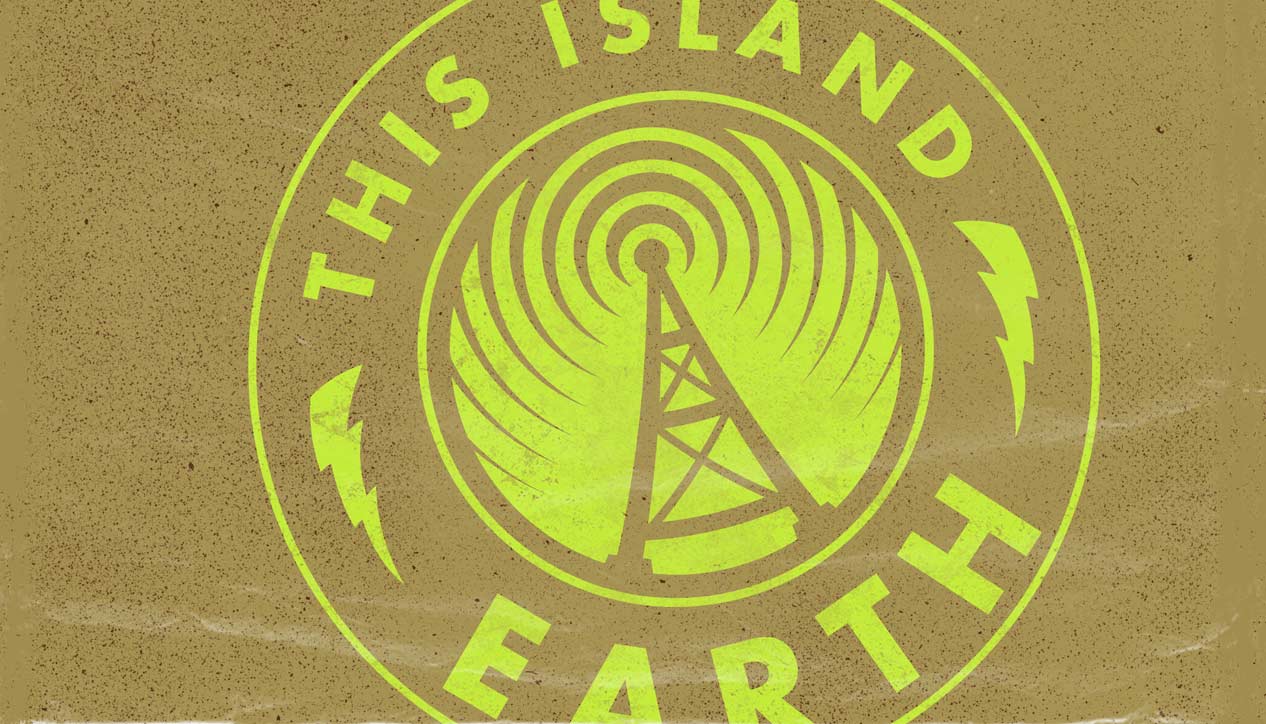 This Island Earth
Sunday April 6th, 2014 with Rob Bitschofsky
Cuba, Balkan brassers remixed, a brief foray into classic reggae, a dub visit from William S. Burroughs and more!
Hong Kong Mambo
Tito Peunte Y Su Orquestra - Vintage Cuba No. 93
A Bayamo en Coche
Bola De Nieve - Seleccion de Musica Cubana
La Fonda de Bienvenido
Conjunto de Aresenio Rodriguez - A Guaruchar!
El Carretero
Guillermo Potrabeles - Original Egrem Studio Session
La Pulidora
Eliades Ochoa y El Cuarteto Patria - A Guaruchar!
Los Beodos
Los Munequitos de Matanzas - Rumba de Cuba
Francisco Guayabal
Benny Moré - Son de la Loma
Oh, Humanidad
Carlos Embale y Los Nuevos Roncos - Rumba de Cuba
Bianca Paloma
Conjunto de Aresenio Rodriguez - Son de la Loma
Hot in Haiti
Bebo Valdés and his Orchestra Tropicana - Cuban Party
Son Cubano Amparo
Rubens Bassini y Los Latinos - Far Out Spaced Oddyssey
Nebulosa
Tenorio Jr. - Nicola Conte Presents Viagem
Pickney Gal
Desmond Deckker - The Israelites
Calling Rasta Far I
Culture - Two Sevens Clash
Woman's World
The Ethiopians - Train to Skaville
Love and Respect
The Ethiopians - Train to Skaville
Train to Skaville (Verson Two)
The Ethiopians - Train to Skaville
Dead Souls
William S Burroughs - In Dub
Indang Pariaman
Samsimar - Folk and Pop Sounds of Sumatra Vol. 1
Samar
Yasmine Hamdan - Ya Nass

Shouei
Yasmine Hamdan - Ya Nass

Jelili
Akbar Jaffarov, Museyib Abbasov - Global Jukebox Records: an Alan Lomax Sampler
Crepescule
Amelita Galli-Curci - Brass, Pins and Pearls: International 78s
Piya Nahi Aye
Hirabai Barodekar - Brass, Pins and Pearls: International 78s
Bring the Bride In
Fanfara Tirana and Transglobal Underground - Kabatronics
Uhai Bade Tzuca-Ma
Rona Hartner & DJ Click - Balkanology, Vol 1
Komedija
Kai - Balkanology, Vol I
Ta Travudia
The Rootsman - Balkanology, Vol I
Siki, Siki Baba
Gaetano Fabri vs. Kocani Orkestar - Balkanology, Vol I
Usti, Usti Baba
Senor Coconut vs. Kocani Orkestar - Balkanology, Vol I
Vino Lubirea Mea (Dela Dap Remix)
Eastenders - Balkanology, Vol I
Alone at My Wedding
Buscemi, Kocani Orkestar - Electric Gypsyland 2
Red Bula
Balkan Beat Box/Mahala Rai Band - Electric Gypsyland 2
A Rom and a Home
Oi-Va-Voi/Taraf de Haidouks - Electric Gypsyland 2
Mi Bori Sar Korani
Smadj/Kocani Orkestar - Electric Gypsyland 2
Homecoming
Tungg/Taraf de Haidouks - Electric Gypsyland 2
Cumbia Pop
Los Beltons - Cumbia Beat Vol. 1
Handkerchief
KonKoma - Soundway Sampler
Kivelenge (the Busy Twist Remix)
Kalambya Boys - Soundway Remixed
God Is Love
Complex Soundz - Afrobeat Airways Vol. 2