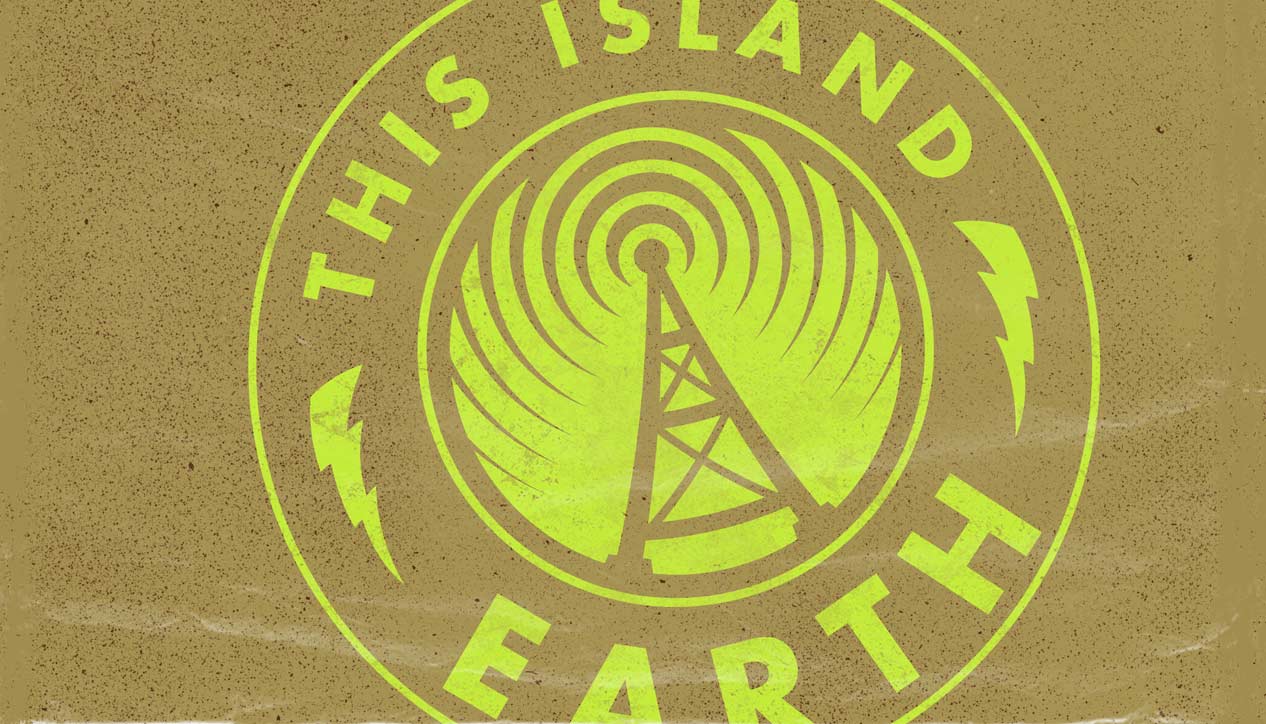 This Island Earth
Sunday February 16th, 2014 with Manmohan Panesar
Smorgasbord of sounds
Welcome to THIS ISLAND EARTH, CKCU's weekly Sunday afternoon program dedicated to music from around the world. Welcome and I hope you enjoy the program. Please feel free to drop me a lie via this interface or via the phone. This afternoon we feature a mix of new and old from various reaches of the globe.
Streets of Calcutta
Ananda Shankar - Ananda Shankar and his Music
Take Five
Sachal Studios Orchestra - Sachal Jazz - Sachal
Raga Bhimpalasi
Rupak Kulkarna - Darbar Festival - Darbar Arts Culture
Dwo
Purbayan Chatterjee, Shankar Mahadevan, Atul Raningas and Taufiq Qureshi - Stringstruck - Times Music
Utsav Pancham de Gara
Ashwini Bhide Deshpande - Arghyam: The Offering - East Meets West Music

Sufi Stomp (Soul of Sindh)
Arun Ghosh - A South Asian Suite - Camoci

Ne Okreci Se
Darko Rundek & Cargo Orkestar - Mhm-a-ha oh Yeah da-da - MenArt
Sensimilija
Darko Rundek & Cargo Orkestar - Mhm-a-ha oh Yeah da-da - MenArt
Salaam Nubia
Alsarah - The Nile project: Aswan - The Nile Project

Sofrimento
Waldemar Bastos - Pretaluz - Luaka Bop
Rainha Ginga
Waldemar Bastos - Pretaluz - Luaka Bop
Eve
Angelique Kidjo - Eve - 429

Black Bazaar Round 2
Black Bazaar - Black Bazaar Round 2 - Lusafrica

Wasso
Daby Toure - Stereo Spirit - Real Woorld
Descarga Cachao
Cachao - Master Sessions Volume 1 - CineSon
All Along the Watchtower
Eliades Ocha - Another World: A Tribute to Bob Dylan - Buda Musique

Esta Noche
Federico Aubele - GranHotelBuenosAires - Eighteenth Street Louge Music
Diario de Viaje
Federico Aubele - GranHotelBuenosAires - Eighteenth Street Louge Music
Preparando o Salto
Siba - Avante - Mais Um Discos

Muevela
Abelardo Carbono - El Maravilloso Mundo de Abelardo Carbono - Vampisoul

Sambarimbo
DJ Mam e Trio Manari - Sambarimbo (Moombathon Step Mix) - Brazilian Lounge Musica

Por Um Fio
Filarmonica de Pasargada - Por Um Fio - Coaxa de Sapo

Jamburana
Dona Onete - Diversao e Arte - Mais Um Discos

Sanka/Virrvals
Ellika, Solo, & Rafael - Now - Country and Eastern

Birds Requiem
Dhafer Youssef - Birds Requiem - Okeh

La Famille
Mamar Kassey - Tabouussize-Niger - Innacor

Lagos Sisi
Bola Johnson - African Funk Vol. 3 - Nascente
So I si sa
Super Boiro Band - African Funk Vol. 3 - Nascente
Viva Super Eagles
Super Eagles - African Funk Vol. 3 - Nascente
As the Crow Flies
The Souljazz Orchestra - Inner Fire - Strut


Black Orchid
The Souljazz Orchestra - Inner Fire - Strut