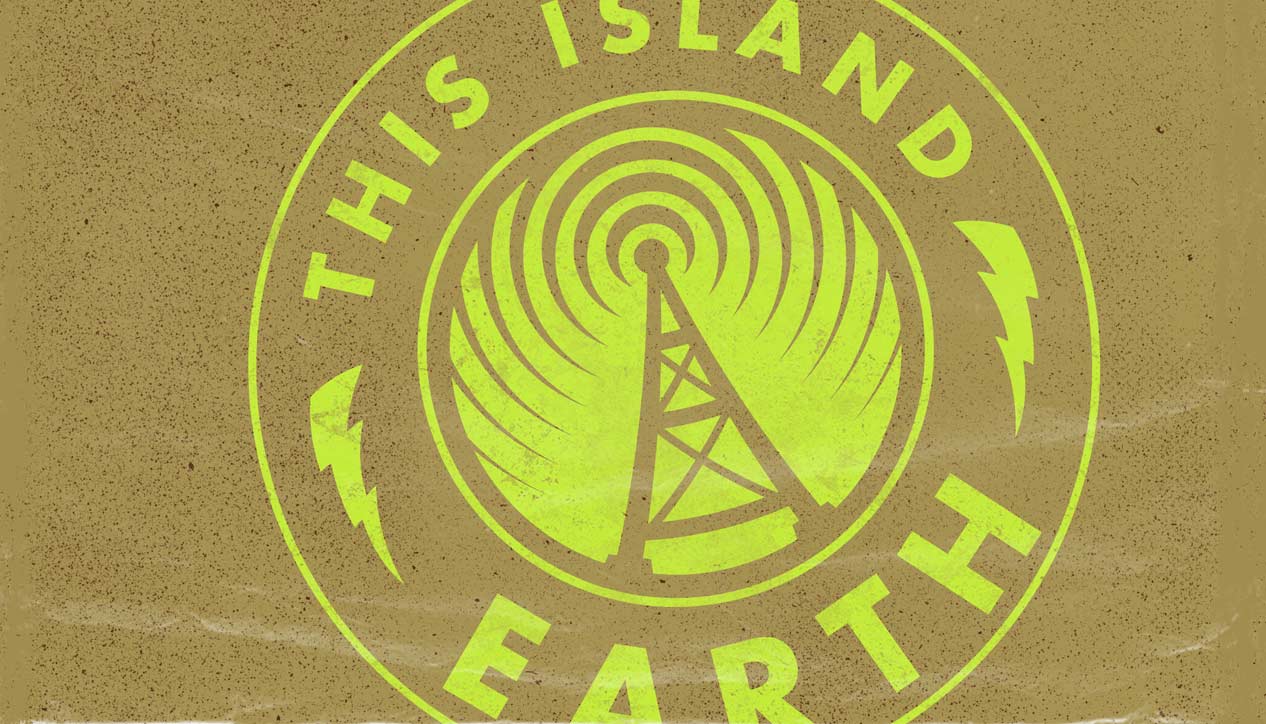 This Island Earth
Sunday September 8th, 2013 with Neil Bakshi
New Brazilian music from the urban underground.
Conversa
Iara Renno featuring Tom Ze - Teme

Musica
Lucas Santanna - O Deus Que Devasta Mas Também Cura

Para Mulatu
Gui Amabis (feat Criolo) - Memórias Luso Africanas

De Sal e Sol Eu Sou
Afrobombas - s.t.

O Que Fazer?
André Sampaio & Os AfroMandinga - Rise Of The Troubadour Warriors

Terepia
Baiana System - EP1

Abeue
Os Rimistas - Daora

Meteorango Kid
Psilosamples - Mental Surf

O Homem sem Face
MC Sombra - single

Elegância
Rincon Sapiência - Promotrampo Volume 1
Pedaco de Nada
Elo da Corrente - O Sonho Dourado da Família
Rei da Cocada
M. Takara 3 - Sobre Todas E Qualquer Coisa
Bass do tambô
B Negao and Seletores - Sintoniza lá
Atoanagarca
Rodrigo Brandao - single
Response Pirituba
M.B. Williams - single
Nevoa
Pizzol - single
Talarico
Rodrigo OGI & StereoDubs - s.t.
Vestido de Prata
Curumin - Arrocha

Cada um, Cada um
Espião - A Namoradeira
Sou de Salvador
Rodrigo Campos - Bahia Fantástica
Cala Boca Menino
Afroelectro - s.t.

Malunguinto
Abauomy Afrobeat Orquestra - s.t.

Le Coeur Au Bout Des Doigts
Jaqueline Taieb - Bravo
Ancora tu
Lucio Battisti - Le Batteria
Better Change Your Mind
William Onyeabor - Atomic Bomb
Ayrillk Olsa Biie
Esmeray - Istanbul 70
Cermalim
Erkin Koray - Istanbul 70
Muzik Mogoliar
Mogoliar - Istanbul 70
Surma
Mulatu Astatke feat. Fatoumata Diawara - Sketches Of Ethiopia

International Ducks
International Ducks - Rise Of The Troubadour Warriors - Paris DJs Soundsystem

Flaximus (Renegades Of Jazz Bboy Edit)
Brownout - Rise Of The Troubadour Warriors - Paris DJs Soundsystem

Ymoja
Grant Phabao Afrofunk Arkestra - Rise Of The Troubadour Warriors - Paris DJs Soundsystem

Galuma
Garifuna Collective - Ayo

Ayo
Garifuna Collective - Ayo

Ubou
Garifuna Collective - Ayo

Mongulu
Garifuna Collective - Ayo