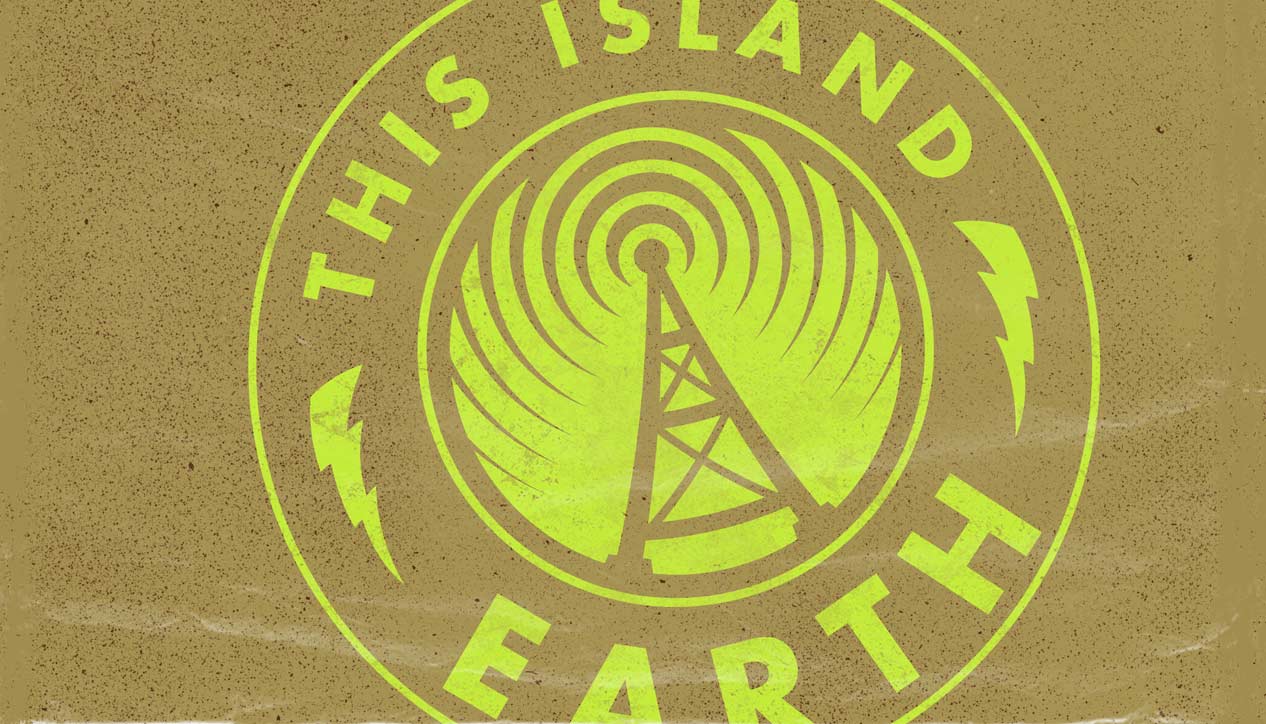 This Island Earth
Sunday January 27th, 2013 with Manmohan Panesar
Mali, Indigenous Musics, Brass and Jazz
Welcome to This Island Earth, a weekly program featuring music from around the globe. Keep it locked on 93.1 FM as we start of with some brass music from various regions of the world. Also line up are some jazzier tunes, some Indian classical music, a set of Indigenous music insprired by the IdleNoMore movement, music from Mali as the war on that country escalates, and a tribute to MLK to end the show. Along the way are a number of new releases as well as some older classics. Enjoy and drop me a line if you have any questions or comments.
Starting off with some brass...
Steamin' Blues
The Hot 8 Brass Band - The Life and Times of... - Tru Thoughts

Remember Fela
Gangbe Brass Band - Whendo - Contre-Jour
Malaguenya de barxeta
Obrint Pas - Catalonia
Sinfonia Primeira de Pagode
Hugo San e Sanbone Pagode Orchestra - Bahia
Kan Marau La
Fanfare Ciocarlia - Queens and Kings - Asphalt Tango
Jazzy set of music from around the world
Consolacion
The Miraculous Tamba Trio - The Mraculous Tamba Trio - Cherrry Red
Zerafewa/Eregedawo
Getatchew Mekuria & The Ex & Friends - Y'Anbessaw Tezeta - Terp

Yakhal Inkomo
Winston Mankunku Ngosi - Freedom Blues - Music Club
Ethanopium
Dengue Fever - Dengue Fever - Tuk Tuk
Indian Classical music from one of my very favourite artists featured on one of my very favoursite instruments, the sarod, an Indian 'lute' played by sliding fingernails on strings placed on a long neck. The rag is lenghty but well worth the listen for its sheer beauty.
Miya-Ki-Malhar
Amjad Ali Khan - Inde du Nord - Ocora
And now on to Mali, a country that is being bombed as we speak - with Canada's complicity.
Mali Yafa
Zani Diabate & Les Heritiers - Tientalaw - Sterns

Bissa
Fatoumata Diawara - Fatou - World Circuit

Be Be Bori i No Fe
Bako Dagnon - Sidiba - Discograph
Mali Denhou
Boubacar Traore - Mali Denhou - Lusafrica
Donkon
Madou Sidiki Diabate, Ahmed Fofana & Alex Wilson - Mali Tatino - Alex Wilson
and Now on to some music from Indigenous artists from around the world, ispired by the IdleNoMore movement.
Hine-Te-Ihorangi
Wai - Ora - Jayrem
Braves (Remix)
A Tribe Called Red - A Tribe Called Red


Mane Paina
Narasirato - Warato'o - Smash

She Cried
Frank Yamma - Countryman - Wantok
Duerme Negrito
Atahualpa Yupanqui - 30 Ans de Chansons - Le Chant du Monde
A soul-jazz classic recorded on Martin Luther King Day 1976. I thought it would be apt to play it today as Monday past was MLK Day.
Black Rennaisance
Black Rennaisance - Body, Mind and Spirit - Luv N' Haight