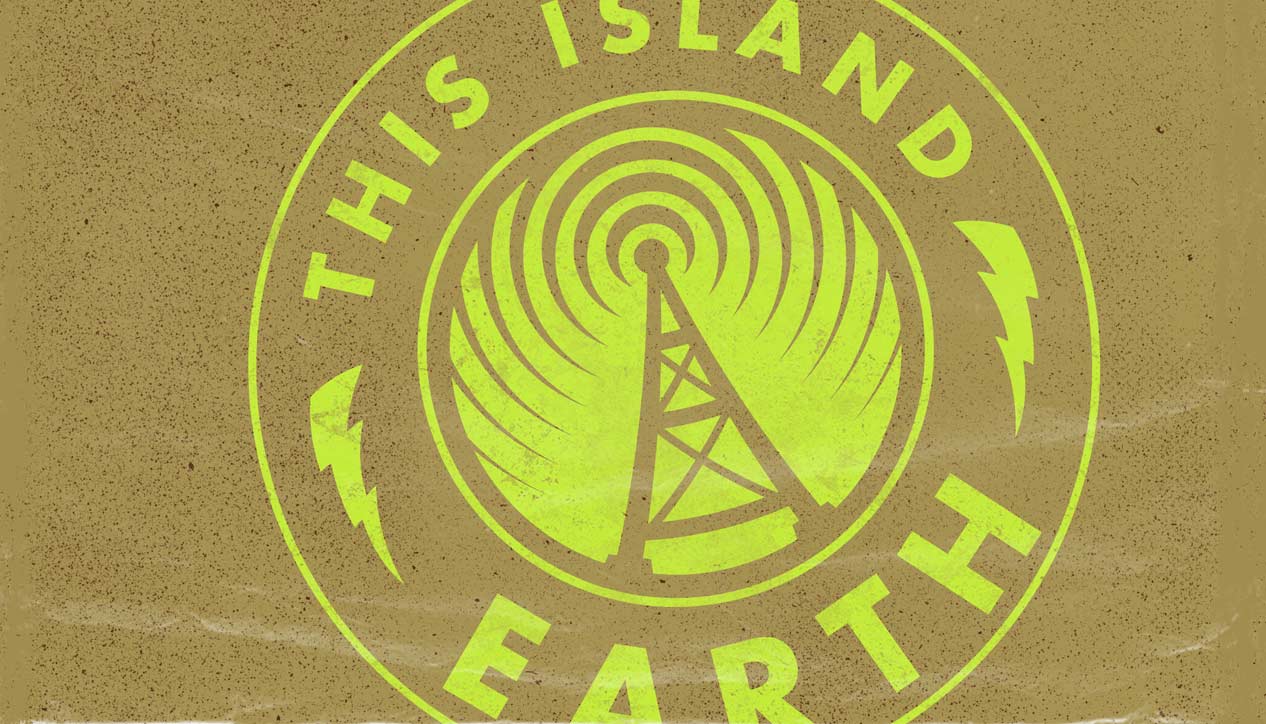 This Island Earth
Sunday April 11th, 2010 with Alnoor Allidina
This Island Africa
Alnoor Allidina presents an admittedly gimmicky, though musically satisfying program, where every song is titled Africa (or L'Afrique, Afrika etc...) No Dorothy, there will be no Toto.
Africa
2Hez - 13.0.0.0.0 - 2009
As one might expect, we start the program listening to musicians raised in Africa.
Africa
Sila and the Afrofunk Experience - Black President - 2009 / Visila Records
Africa
Orchestre Baobab - La Belle Epoque - 2009 / Syllart
Africa
Baye Kouyaté - Danama - 2008 / Bohemian Society Sound
Africa
Ndolwane Super Sounds - Africa
Africa
The South African Players - Nelson Mandela - Freedom's Hero - 2008 / Big Eye Music
Africa
Jennifer Ann Gordon - A Woman's Mind Half Naked
Africa
J.C. Ojwang - Beseiged Soundtrack
Africa
Mansour Seck - Yelayo - 1996 / Stern's Africa
Africa
Habib Koité - Afriki - 2007 / Cumbancha
To finish of hour one, we feature three very different choral settings. If you listen closely, you'll hear that the second and third pieces are actually the same song.
Africa
Soweto Gospel Choir - African Spirit - 2007 / Shanachie
Africa
Moira Smiley & VOCO - Circle, Square, Diamond & Flag - 2008
Africa
Western Massachusetts Sacred Harp Convention - Sacred Harp Singing in Western Massachusetts 2000-2001 - 2002
Hour 2 begins with the inspiration for this programs: John Coltrane's Africa. The Africa/Brass session featured Coltrane's regular quintet (Tyner, Workman, Jones, and second bassist Art Davis) as well as a 15 piece brass section that included Eric Dolphy, Freddie Hubbard, and Booker Little. This one is a perpetual 'best-of'! We continue in a jazz vein.
Africa
John Coltrane Quintet - Africa/Brass - 1961 / Impulse
Africa
Sathima Bea Benjamin - Song Spirit - 2006 / Ekapa Records
Africa
Groucho Marx - The Very Best of Groucho Marx
Afrique
Duke Ellington - The Afro-Eurasian Eclipse - 1971 / Fantasy
From jazz, we move into minimalist German composer Rainer Dimler's take on Africa. This one takes a while to unfoold and features various types of harps.
Afrika
Rainer Dimmler - Zeremonie - 2006
At this point, things start to move quickly. We pass by France, South Africa, the Congo, Switzerland, various Latin American countries, and eventually end up in Italy.
Afrique
Apkass - En marchant vers le soleil - 2008
Africa
Tumi And The Volume - Tumi And The Volume - 2006
Africa
Zion's Power - Jah is a Radio - 2008
Africa
Parangole - A Verdade De Cidade - 2007
Africa
Ritmiko - Etno - 2009
Africa
Mohamed El-Bakkar - Music of the African Arab - 2004
Africa
Orquesta Gigante Antonio Maria Romeu - Buena Vista Gala Vol. 1
Africa
Sonora Ponceña - Hacheros Pa' Un Palo
Africa
3000 Hombres - Baila srta?
Africa
Tiken Jah Fakoly - Mangercratie / Cours d'histoire - 2008
Africa
King Selewa & His Calypsonians - Calypso Invasion - 2007 / Arc
Africa
Madness - The Liberty of Norton Folgate - 2009
Africa
Steve Eliovson, Collin Walcott - Dawn Dance - 1981 / ECM
Africa
Trio Minlan - Nlo Dzobo