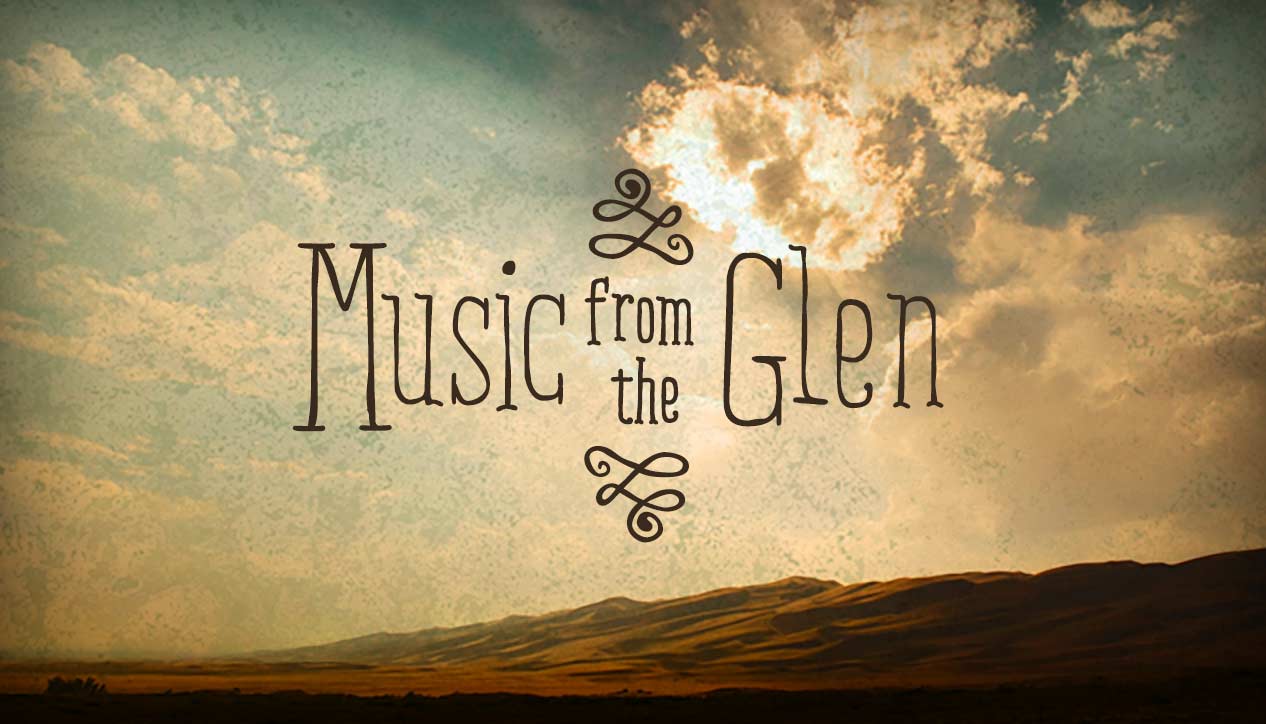 Music From The Glen
Sunday August 16th, 2020 with Ed Kingscote
More music from the Sidmouth Folk Festival line up
I'm wrapping up the music that I was hoping to go and see and hear live at the Sidmouth Folk Festival this year.
The Cuckoo
Cinder Well - No Summer - Free Dirt, 2020

Sweet Portadown
Daoiri Farrell - A Lifetime of Happiness - Daoiri Recordings, 2019
Turf Lodge/Aird's Jig
Brìghde Chaimbuel - Turf Lodge/Aird's Jig (Single) - Self, 2020

Come All Ye Fair and Tender Maids
Hannah Sanders & Ben Savage - Before the Sun - Sungrazing Records, 2016
Song of the Whale
The Wilderness Yet - The Wilderness Yet - Scribe, 2020

Black Nag
Brown Boots - First Steps - Self, 2020
The Slave's Lament / Farewell to a Dark-Haired Friend
Eliza Carthy - Restitute - Topic 2019
The Derry Hornpipe / The Newcastle Clog
Tim Edey - Being Myself - Gnatbite, 2019
Down Into the Sea
The Shackleton Trio - Fen, Farm and Deadly Water - Self, 2018
In Store Bakery
Tom Kitching - Seasons of Change - Talking Cat, 2020
Tale of an Oak Tree
Zoe Wren - Pandora's Box - Folkstock, 2014
Fenland
Granny's Attic - Wheels of the World - Grimdon, 2019
Fahey's / No Matter the Wreckage
Rowan Piggott - Mountscribe - Scribe, 2018
Poverty Knock Retold
Danny Pedler & Greg Russell - Field & Dyke - Self, 2019
The Triumph
Gadarene - Volume 2 : Live in 2016 - Self, 2016
Go Boys Go (Chemical Workers Song)
The Demon Barbers - Disco at the Tavern - Self, 2015
And that rounds off the music from Sidmouth Folk Festival from artists that I was planning to see and where I was able to get hold of recordings.
We will round off the show with tracks from Ariko who performed at the Goderich Celtic Festival online, Graham Lindsey who has a brand new album out, and Natalie MacMaster who played at the Philadelphia Folk Festival online on Friday.
Le Petit Step
Ariko - Portrait de Famille - Self, 2017

Pass the Remote
Graham Lindsey - The Next Best Thing - Wavelength Media, 2020


West Bay Road
Natalie MacMaster - Sketches - Linus Entertainment, 2019