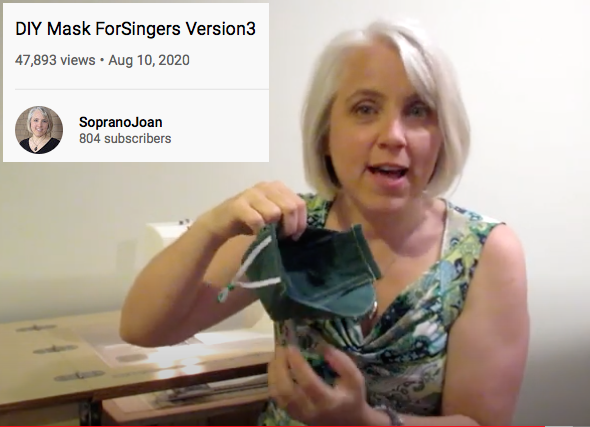 Friday Special Blend
Friday October 9th, 2020 with Chris White
Joan Fearnley, Ann Downey
Joan Fearnley is a singer who directs Bytown Voices and several other Ottawa choirs. The mask she designed for singers has been receiving a lot of attention. Ann Downey is a versatile multi-instrumentalist, singer and yodeler (!) who performs with Finest Kind, Sneezy Waters, The Toasted Westerns, the Kanata Symphony and several other groups.
Interview with Ann Downey and Joan Fearnley about choirs and singers' masks.
Simón Bolivar de Venezuela directed by Gustavo Dudamel - Gustav Mahler: Symphony No. 2, Resurrection
Bay of Biscay
Finest Kind - For Honour and for Gain

Long Long Tunnel
Shelley Posen - .

Standchen: Leise flehen meine Lieder
Mischa Maisky and Daria Hovora - Songs Without Words
Someone To Watch Over Me
Bec & Rusty - Tea For Two

Paradise Hotel
Eliza Gilkyson - Paradise Hotel
Any Old Way
Chris Whiteley - It's the Natural Thing to Do

Catch the Wind
Dala - Angels & Thieves