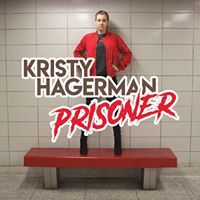 Friday Special Blend
Friday December 14th, 2018 with Chris White, Alecks Charron, Jo Roulston & Allen Roulston
Compelling conversations and complimentary music.
Hour 1: Chris White and a seasonal surprise. Hour 2: Kristy Hagerman, local singer and musician, will visit with Friday Special Blend.
7:00 am BBC News
Chris White doing what Chris White do on a Friday morning.
7:50 am The Arts Report (Part I) with Barbara Gray
8:00 am BBC News
8:05 am The Arts Report (Part II) with Barbara Gray
In Hour 2, Kristy Hagerman, live in studio, will share her perspective as a touring musician, and share her music.
http://kristyhagerman.com
Prisoner
Kristy Hagerman - single

Kiss Me Like You Mean It
Kristy Hagerman - single