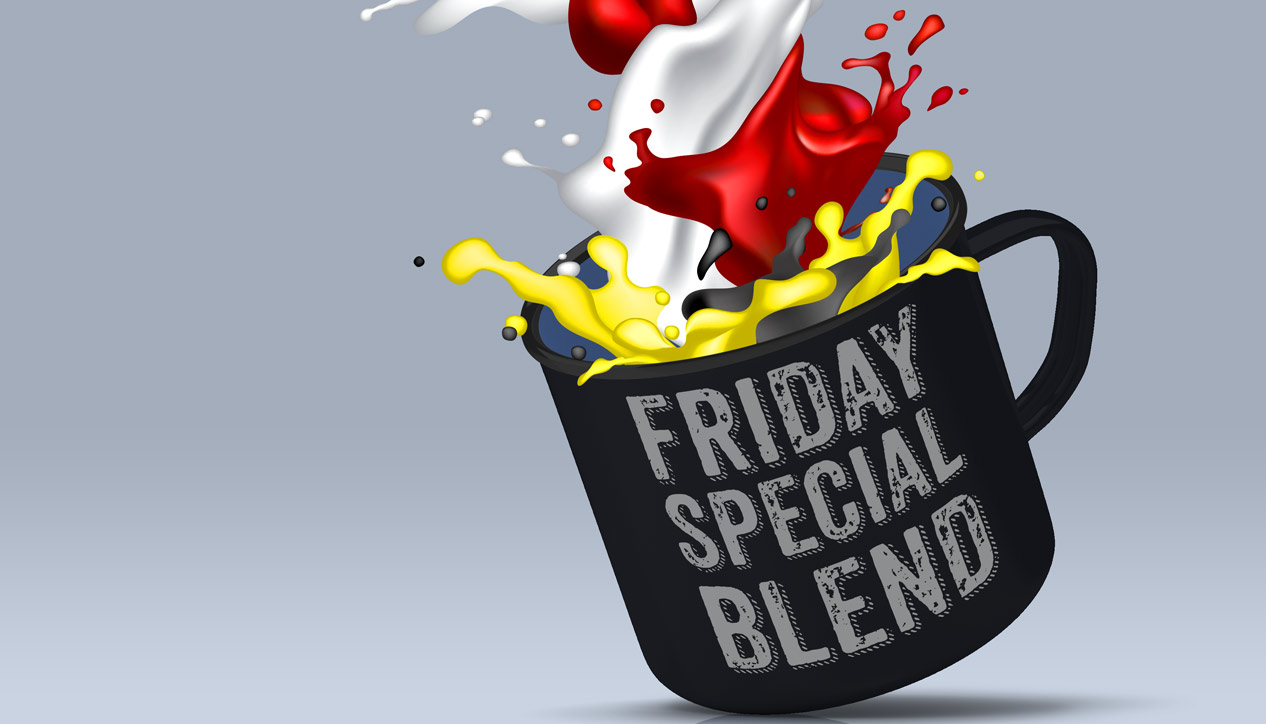 Friday Special Blend
Friday March 30th, 2018 with Brian Kom, Allen Roulston, Meral Jamal, Breanne Neudorf, Lucas Campoli and Barbara Gray
Notes, Tones, Bars, Chords and Conversations. Brian Kom reveals special surprises in Hour 1. Hour 2 will bring Chris White into the studio to play songs from his new album. The origin story of Metal Meral will be revealed to Allen and Breanne.
Below you will find an index of activity for the Friday Special Blend broadcast of March 30, 2018.
I Can Feel the Ice Melting
The Parliaments - The Parliaments
Mr. Tough
Yo La Tengo - I Am Not Afraid of You and I Will Beat Your Ass
Everybody Wants to Be Famous
Superorganism - Superorganism

Everybody Wants to Love You
Japanese Breakfast - Psychopomp
Open Your Heart
Lavender Diamond - Imagine Our Love
Loving
Land of Talk - Life After Youth

Pine and Clover
Chad VanGaalen - Light Information

Furr
Blitzen Trapper - Furr
Hounds of Love
Kate Bush - Hounds of Love
Follow Your Arrow
Kacey Musgraves - Same Trailer Different Park
Arts Report with Barbara Gray, speaking with Bob Ledrew regarding "Show Tune Showdown"!
8:00 BBC News
Arts Report with Barbara Gray, speaking with bob Ledrew regarding "Show Tune Showdown"! (continues)
The Origin Story of Metal Meral
Ain't No Rest For The Wicked
Helix - No Rest For The Wicked (1983) - Kitchener Ontario

Ottawa's (and FSB's and CKCU's) own Chris White
Friends Of Mine
Jason Blaine - Everything I Love (2013) - Pembroke Ontario

Whats Going On? with Breanne Neudorf
Arts Report: Barbara Gray interviews Sarah Hearn, Director of Street Car Named Desire.
I Will Stand By you
High Valley - High Valley (2010) - Blumenort Alberta

The Real
Busty And The Bass - Glam (2015) - Montreal Quebec

Get It Right
Sweet Alibi - We've Got To (2013) - Winnipeg Manitoba

Amused To Death
Roger Waters - It's A Miracle