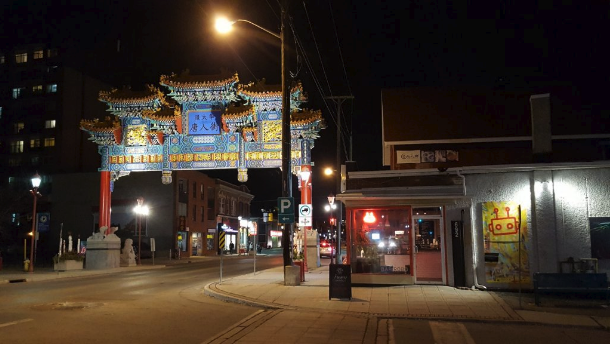 Friday Special Blend
Friday March 9th, 2018 with Breanne Nuedorf, Allen Roulston, Meral Jamal, Lucas Campoli & Barbara Gray
A blend of music and scintillating conversations. Chris White talks about Viola Desmond.
Conversations that matter with Chris White, Petr Cancura, GCTC, Tom McSorley, Colo Toth and Jen Hayward. Sprinkled with relevant International Women's Day music.
BBC News, followed by Breanne Neudorf, Meral Jamal & Allen Roulston welcoming you to the Friday Special Blend.
In The Morning
Nina Simone - 'Nuff Said!
Chris White shares his thoughts about Viola Desmond's presence on the new $10 bill.
Please see the video at https://youtu.be/6p4h2exBVe4 for very inspiring remarks from former Nova Scotia Lieutenant-Governor Mayann Francis at a ceremony on March 8 in honour of Viola at the Black Cultural Centre of Nova Scotia (31:00 to 53:00). There are also some wonderful comments starting at 1:12:00 from Viola's 91-year old sister, Wanda Robson.
Petr Cancura, musician and Artist-In-Residence at Carleton University will share his experience as a saxophonist, mandolinist, composer (Jazz, Folk, African music), Ottawa Jazz Festival Programming Director and upcoming NAC performance on Tuesday March 13, 2018. Plus much more.
Waiting In Vain
Al Connors - Single
Barbara Gray (Arts Report) interviews GCTC actors performing in "How Black Mothers Say I Love You"
BBC News
Barbara Gray (Arts Report) interviews Tom McSorley regarding the Nordic Festival.
A Rose Is Still A Rose
Aretha Franklin - A Rose Is Still A Rose
Colo Toth interview regarding Poetry Karaoke.
Carry It On
Buffy Sainte-Marie - Power Is In The Blood

Woman Of Heart And Mind
Joni Mitchell - For The Roses

What's Going On? with Breanne Neudorf followed by an interview with Jen Hayward, organizer of She's The Change.
O Siem
Susan Aglukark - This Child

Metal Meral Jamal, first time seeing snow, describes her dog sledding experience in Quebec City.
Woman
Rosie Lowe - Control
Things That Make Me Pause & Ponder with Lucas Campoli