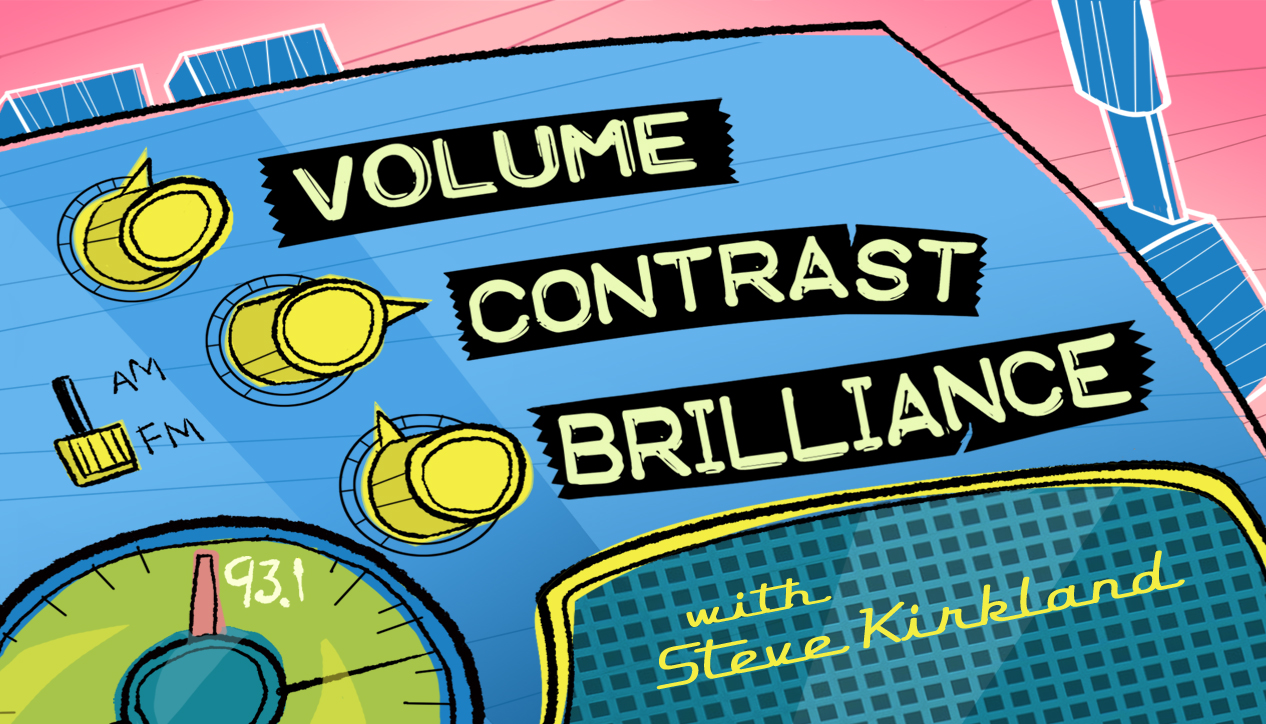 Volume? Often. Contrast? Always. Brilliance? For the listener to decide, but those with eclectic musical taste(s) will not be disappointed.
Hosted by: Trevor Walker and Steve Kirkland
Airs: Every Saturday from 6:00 PM to 8:00 PM

Two hours of great Saturday night radio, independent of fashion, fad or familiarity. A playlist intended to entertain, challenge and surprise listeners. Esoteric but not exclusionary. Designed to be listened to, not deconstructed. Sheesh.
Volume, Contrast, Brilliance
| Date | Host | Highlight | On Demand |
| --- | --- | --- | --- |
| Mar. 25, 2023 | Steve Kirkland | left arm-y | available |
| Mar. 18, 2023 | Steve Kirkland | safety versed | available |
| Mar. 11, 2023 | Steve Kirkland | good evening to spring forward | available |
| Mar. 4, 2023 | Steve Kirkland | out of she/​her joy | available |
| Feb. 25, 2023 | Steve Kirkland | missing something (rhetorical) | available |
| Feb. 18, 2023 | Steve Kirkland | No No No No Yes | available |

Subscribe to Volume, Contrast, Brilliance