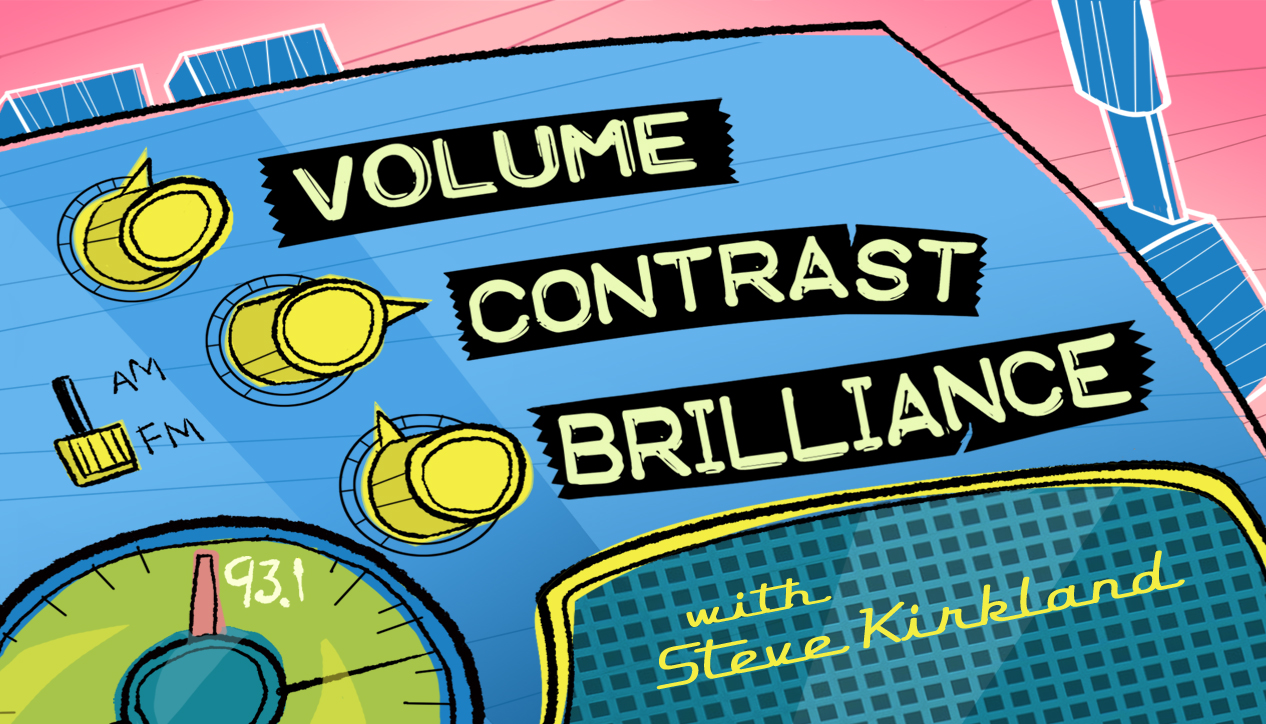 Volume? Often. Contrast? Always. Brilliance? For the listener to decide, but those with eclectic musical taste(s) will not be disappointed.
Hosted by: Steve Kirkland
Airs: Every Saturday from 6:00 PM to 8:00 PM

Coming up at 6:00 PM on September 23rd, 2023:
Keeping it real with radio in real time, broadcast live, for those who like radio real... really real. Really.
Volume, Contrast, Brilliance
| Date | Host | Highlight | On Demand |
| --- | --- | --- | --- |
| Sep. 16, 2023 | Steve Kirkland | ... just can't get enough | available |
| Sep. 9, 2023 | Steve Kirkland | parenthetical guidance is recommended | available |
| Sep. 2, 2023 | Steve Kirkland | catch the spirit | available |
| Aug. 26, 2023 | Steve Kirkland | a little gauze, a long way | available |
| Aug. 19, 2023 | Steve Kirkland | freak to be, you and me | available |
| Aug. 12, 2023 | Steve Kirkland | no name? no | available |

Subscribe to Volume, Contrast, Brilliance