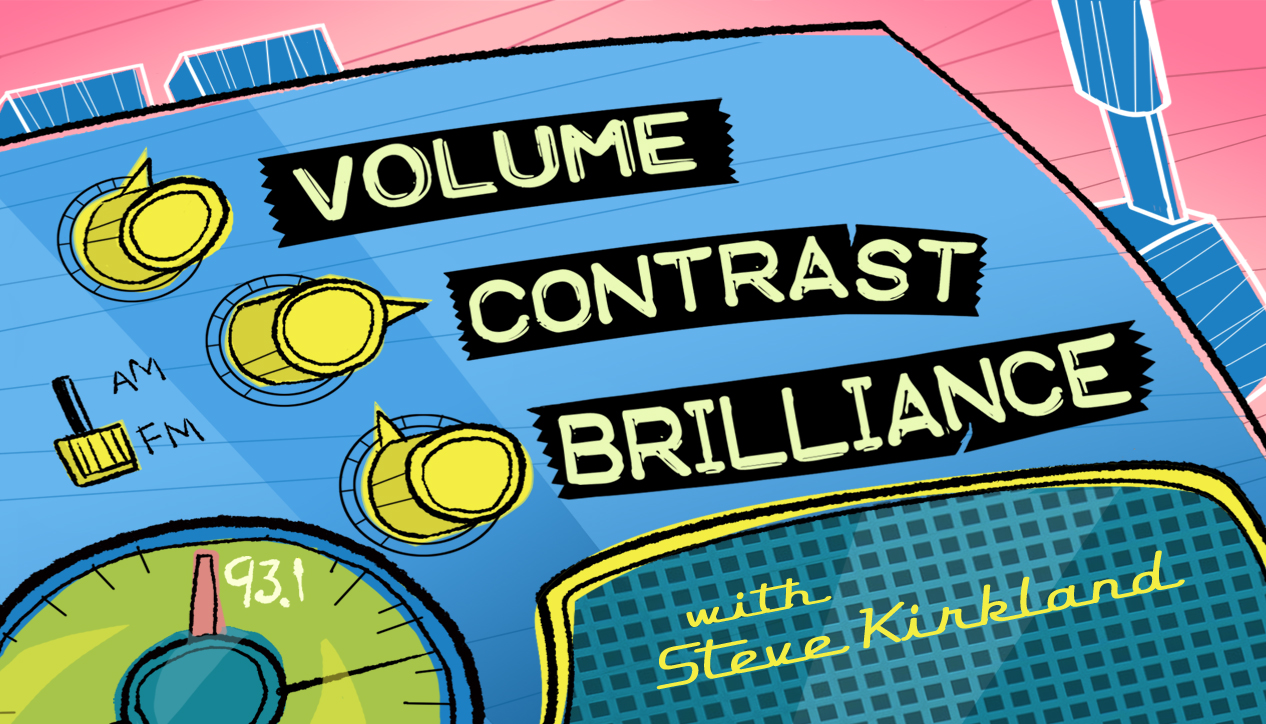 Volume? Often. Contrast? Always. Brilliance? For the listener to decide, but those with eclectic musical taste(s) will not be disappointed.
Hosted by: Steve Kirkland
Airs: Every Saturday from 6:00 PM to 8:00 PM

Coming up at 6:00 PM on July 4th, 2020:
Hot enough to __________... fill in the blank as appropriate, but fill your ears with radio: great new and new-to-you music for the experiencing, live or On Demand whenever, wherever.
Volume, Contrast, Brilliance
| Date | Host | Highlight | On Demand |
| --- | --- | --- | --- |
| Jun. 27, 2020 | Steve Kirkland | On the sea, rolling, reeling, falling, feeling | available |
| Jun. 20, 2020 | Steve Kirkland | Solstice with no mostest... | available |
| Jun. 13, 2020 | Steve Kirkland | Home (radio recording) is killing... WHAT exactly? | available |
| Jun. 6, 2020 | Steve Kirkland | songs not from the bottom of the well | available |
| May. 30, 2020 | Steve Kirkland | How come he...? Alchemy | available |
| May. 23, 2020 | Steve Kirkland | It takes a village of musicians to raise a child with excellent auditory awareness | available |

Subscribe to Volume, Contrast, Brilliance