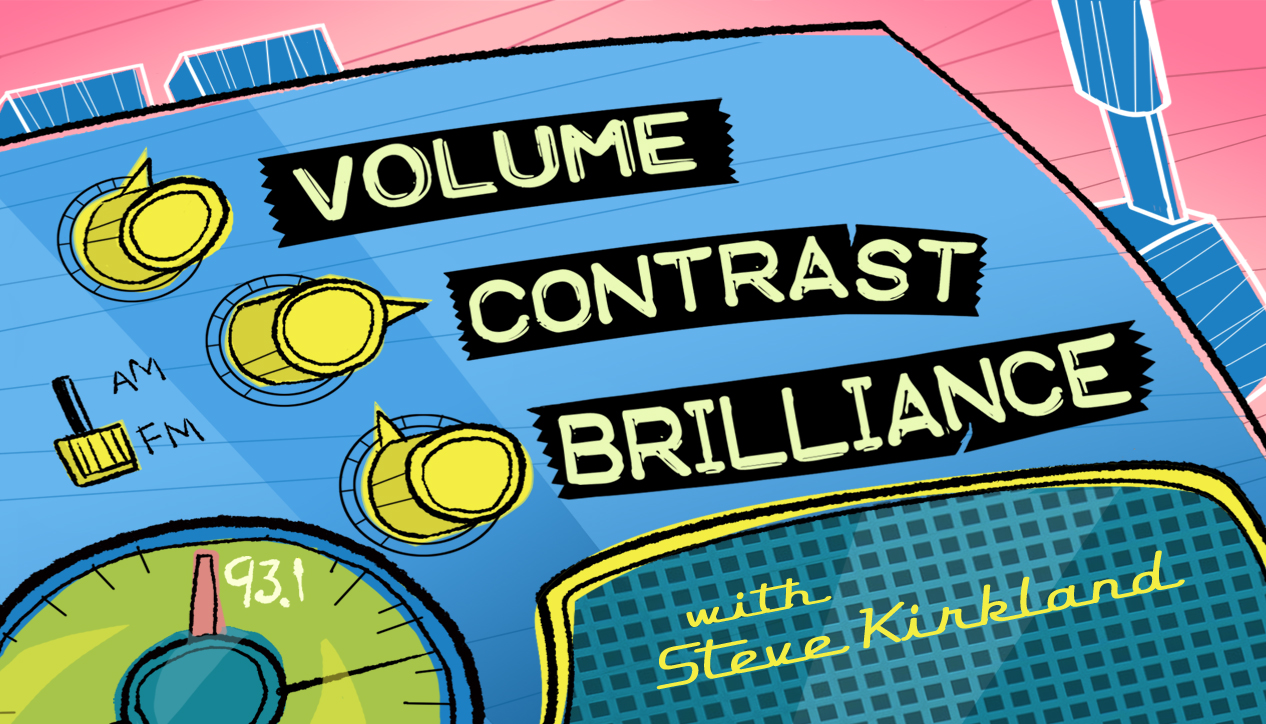 Volume, Contrast, Brilliance
Saturday April 14th, 2012 with Mary
Steve Kirkland
Welcome Springtime - a happy warm feeling for Saturday night on the Steve Kirkland show, guest-hosted by Mary.
World on a String
Mel Torme - s/t - Stardust 01956
Back in Your LIfe
Jonathan Richman - Morning of our Lives - Beserkely 01976
Sleeping in the Flowers
TMBG - John Henry - Elektra 01994
Colour her Sunshine
Kensington Market - Avenue Road - WB 01968

La Baigneuse de Brighton
Jane Birkin - DiDooDah - Fontana 01973
Happiness > I'm So Glad
Deep Purple - Shades of Deep Purple - Tetragrammatron 01968
Happy Spring and Happy Birthday to Ritchie Blackmore, Deepest Purple of them all. Happy un-birthday to Robert Fripp, an excuse for more guitar...and cake!
Swastika Girls
Eno/Fripp - No Pussyfooting - E.G. Music 01973
Neurotica
King Crimson - Beat - E.G. Records 01982
Asbury Park
King Crimson - King Crimson Live USA - Atlantic 01975
Fade Away and Radiate
Blondie - Parallel LInes - Chrysalis 01979
Heroes
David Bowie - Heroes - RCA 01977
No Self Control
Peter Gabriel - s/t #3 (melt) - Polygram 01980
Chicago
Robert Fripp - Exposure - E.G. Records 01978
Baby's On Fire
Brian Eno - Here Come the Warm Jets - Virgin 01973
Under Heavy Manners > The Zero of the Signified
Robert Fripp - Under Heavy Manners - E.G. 01980
Please put away your glasses of bubbly for another month, til we celebrate the Frippy Birthday in actual time. Now it's time to remember other anniversaries - the suicides of Abbie Hoffman and Phil Ochs, both marked this week.
William Butler Yeats Visits Lincoln Park and Escapes Unscathed > My LIfe
Phil Ochs - Rehearsals for Retirement - A&M 01969
Pol Pot/Master Plan
Eugene Chadbourne - Corpses of Foreign War - Fundamental Records 01986
They Shall Not Pass
The Ex - 1936 Spanish Revolution - ex Music 01997
Marking the anniversary of the death of Pol Pot and the BIRTH OF THE SECOND SPANISH REPUBLIC! because it's not all bad news under the sun.
People Again
The Ex - 1936 Spanish Revolution - ex Music 01997
The Creator has a Master Plan
Pharaoh Sanders - Karma - Impulse! 01969