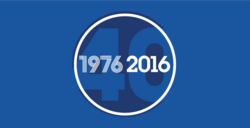 Reggae In The Fields
Saturday July 9th, 2016 with Junior Smith
Interviews HE Yvonne Walkes, Peter Lloyd
Today, Canada's longest running Reggae radio program presents: Interviews: Peter Lloyd, Her Excellency Yvonne V. Walkes, High Commissioner for Barbados to Canada. Reflections on RITF's 40th anniversary completed celebrations including recordings from CBC's Ottawa Morning. Lovers Rock music takes us throughout this program. Join your host Junior Smith.
The Good Word
Rev. Jacob Afolabi - Spoken Word